HUD Launches New Blog 'The HUDdle'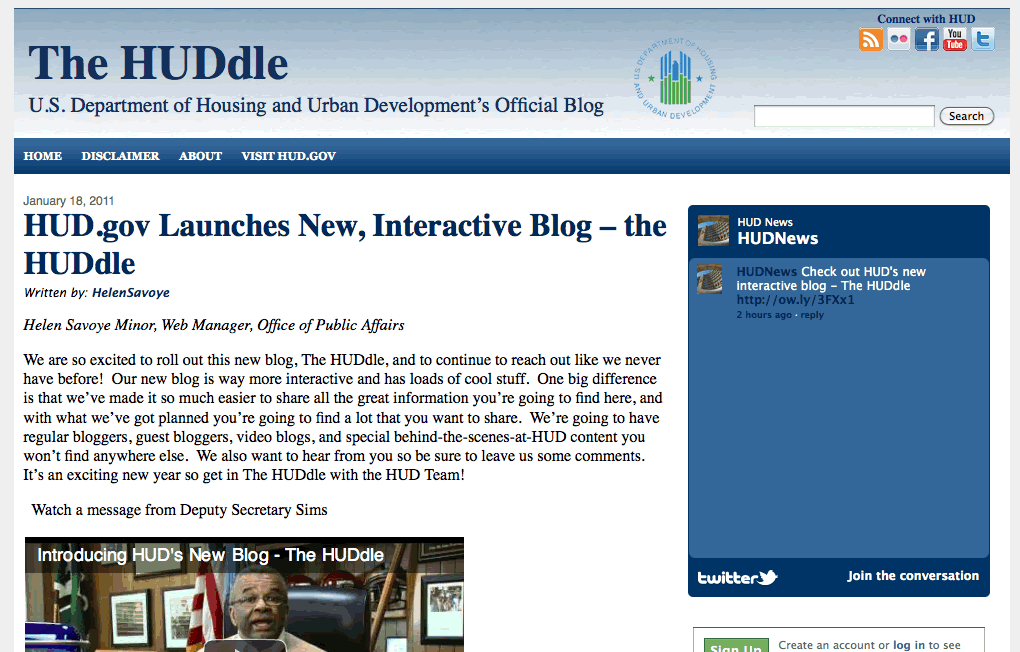 The Department of Housing and Urban Development has launched a new blog, The HUDdle. The site promises to be, "so much easier to share information." There is a HUD news Twitter feed, a blog roll and all the familiar social media links to HUD's Facebook, YouTube and Flickr pages. The blog already has a few posts worth reading, including HUD CIO Jerry Williams writes on open government.
HUDdle welcome video from HUD Deputy Secretary Ron Sims:
Stay alert to all the latest government IT news.
-Explore Stories in Departments-