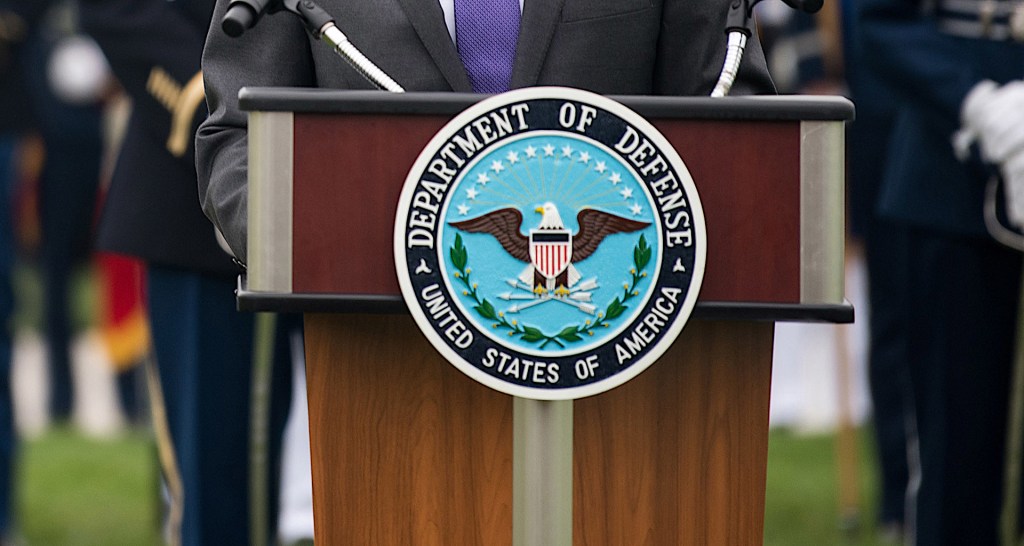 JEDI rages on
Happy new year! As we welcome 2020, FedScoop has recapped some of the biggest stories in federal IT for 2019. We start with JEDI — without a doubt the biggest headline-grabber of the past year. Fueled by protests, politics and, finally, an award, another year came and went with the Department of Defense's landmark cloud acquisition captivating the federal tech and contracting community, and at points garnering national attention. And with work yet to start under the contract and protests still in high gear, this story will be around well into 2020. See more about JEDI in 2019.
A Message From AWS Educate
With over 1,500 institutions and hundreds of thousands of students who use AWS Educate, we wanted to take you on a trip around the world and highlight how students are learning and innovating with the cloud. Learn more.
Checking the CDO box
A new law passed in early 2019 caused quite a stir around the federal government as large agencies were legally required to have a chief data officer in place by mid-July. Compliance was varied. Some named new CDOs, others lumped the title on an existing executive, and a few just completely missed the deadline. The movement to elevate the CDO position will persist into 2020 as agencies work to put data at the forefront of decisions and to make the most of the federal government's vast databases. Recap the 2019 CDO movement.
CDM turns a corner in 2019
As agencies made progress adopting the governmentwide Continuous Diagnostics and Mitigation (CDM) program for cybersecurity, another year came and went without Congress able to pass legislation to codify it. But with bipartisan bills introduced the Senate and House, sponsors say they will keep pushing for action in 2020 after they ran into a "time crunch." More on codifying CDM.
Census' tense prep for 2020
As the preparation for the 2020 "modern" census reaches the finish line, it made for a tense 2019 for the Census Bureau, which faced great scrutiny from both executive branch and congressional overseers for its development and acquisition of the tech that will support the 2020 count. Despite some spikes in criticism from auditors and other watchdogs, the bureau is optimistic that it's on track for a successful digital count in 2020. Read why Census is so optimistic.
Congress strives to get tech smart
Congress found time to focus on technology in 2019 — not only the internal systems used by lawmakers, but also writing better legislation about technology itself. The Select Committee on the Modernization of Congress was largely the driving force behind that action, issuing recommendations for building expertise — including the evergreen idea that Congress revive its old Office of Technology Assessment — and better technology to support that work. More on Congress' tech modernization.
Bots all over government
Few buzzy technologies had as big of a 2019 as robotic process automation, or RPA. Several agencies launched pilots, and the General Services Administration launched an RPA community of practice in April allowing for agency collaboration. But while RPA is a step in the right direction to automate rote, repetitive tasks common to the government space, many are critical of referring to it as true AI because it is completely rules-based and doesn't actually generate intelligence. On that front, agencies were much slower to implement true AI applications this past year that replicate or mimic human judgment or behavior. See more on RPA's big year.
Salesforce's IT exec on how cloud services make emerging tech more accessible
Chris Radich, director of digital strategy, shares how cloud enables government agencies to easily consume emerging technologies. He cites an example of how AI services that are embedded in a cloud platform give an end-user the ability to consume modern capabilities, rather than building the technology themselves. Listen to the interview.