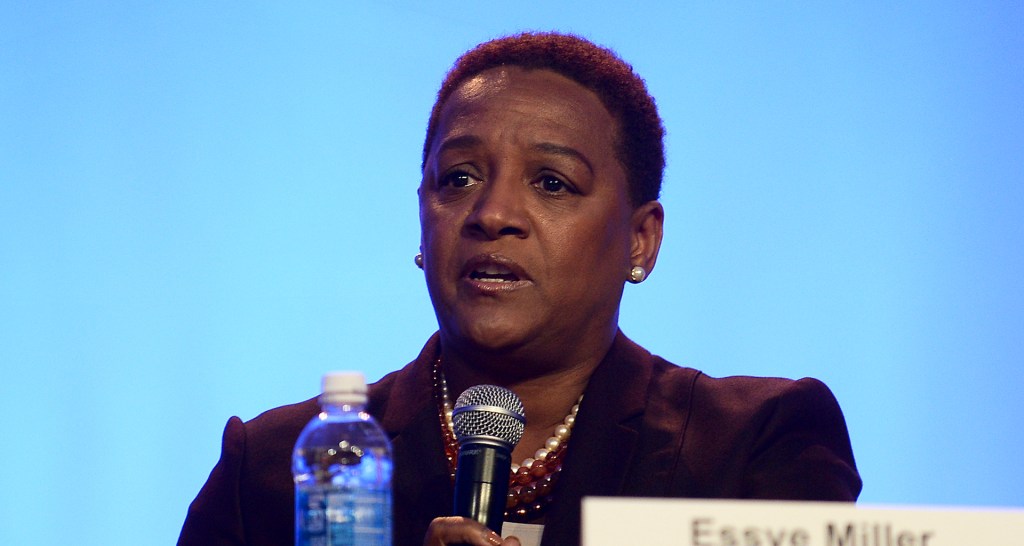 Attacks ramping up as DOD teleworks
The Department of Defense's network is facing "unprecedented" strain as the federal government goes to maximum telework capacity. Essye Miller, principal deputy CIO of the DOD, said Monday that the department is extremely vulnerable as the expansion of telework also increases the "attack surface." Miller said at a virtual town hall event adversaries "are already taking advantage of the situation." Chief Management Officer Lisa Hershman said the Pentagon is "stress-testing teleworking arrangements." However, the department declined to say how many nonessential DOD employees are teleworking. Jackson Barnett has more on the threats DOD is facing.
A Message From AWS Educate
With over 1,500 institutions and hundreds of thousands of students who use AWS Educate, we wanted to take you on a trip around the world and highlight how students are learning and innovating with the cloud. Learn more.
Fighting COVID-19 with natural language processing
The White House wants to arm scientists in the global medical research community with better data to fight the spread of the coronavirus and COVID-19. The Office of Science and Technology Policy released the COVID-19 Open Research Dataset (CORD-19) with 29,000 articles — 13,000 of which are full text — to help the World Health Organization answer key questions from the global research community about COVID-19. The database is updatable and grows by more than 100 documents a week. Dave Nyczepir has more from the White House.
Federal Data Service close to launch
The Federal Data Service is close to launching, FedScoop has learned. The Department of Commerce plans to begin development of the service by establishing an advisory committee before the end of March, sources said. "There are many areas where we want to build common tools. And understanding that from a technology perspective, a use perspective and across many different missions is real work," Suzette Kent, federal CIO, told FedScoop. "Having a diverse group to look at that and evaluate it is going to help inform our path forward." The fiscal 2020 budget included $7 million to create the Federal Data Service split between Commerce's two statistical agencies: $5 million going to the Census Bureau and $2 million going to the Bureau of Economic Analysis. Dave Nyczepir has the exclusive.
A failed attempt to DDoS HHS?
The Department of Health and Human Services may have experienced a failed distributed denial-of-service attack, sources told CyberScoop on Monday. HHS saw an increase in outside scanning of some of its network as the department continues to respond to the novel coronavirus outbreak, according to a source with knowledge of the matter. The department issued a statement saying that on Sunday it "became aware of a significant increase in activity on HHS cyber infrastructure and are fully operational as we actively investigate the matter. Early on while preparing and responding to COVID-19, HHS put extra protections in place. We are coordinating with federal law enforcement and remain vigilant and focused on ensuring the integrity of our IT infrastructure." Read more from the CyberScoop team.
Army wants to take on COVID-19 with tech
The Army has reached out to contractors seeking help on fighting the spread of the coronavirus using tech. New procurement documents state the service's interest in "rapid and accurate" tests for the virus, repurposed FDA-approved drugs and predictive modeling that could use artificial intelligence to track the virus's spread. Requests for proposals will follow an "enhanced white paper" model where a quick turnaround time is used to get potential contracts to the award stage sooner in order to prototype technology faster. "In light of the magnitude and potential threat that the coronavirus (COVID-19) poses to our military's health and readiness, the Government seeks to rapidly accelerate the inquiry, testing, and fielding of new 21st century capabilities," according to the notice. Jackson has more from the Army.
Using network modeling for better cyber hygiene and security
When out-of-date configuration rules lurk on agency networks, attackers essentially have a back door to walk into government systems. However, modern network modeling platforms capable of integrating into existing infrastructure help IT departments identify and manage cyber risks and accelerate essential hygiene practices. A new report shares how dynamic network modeling tools simulate past, present and future network connections and rules. Learn more.