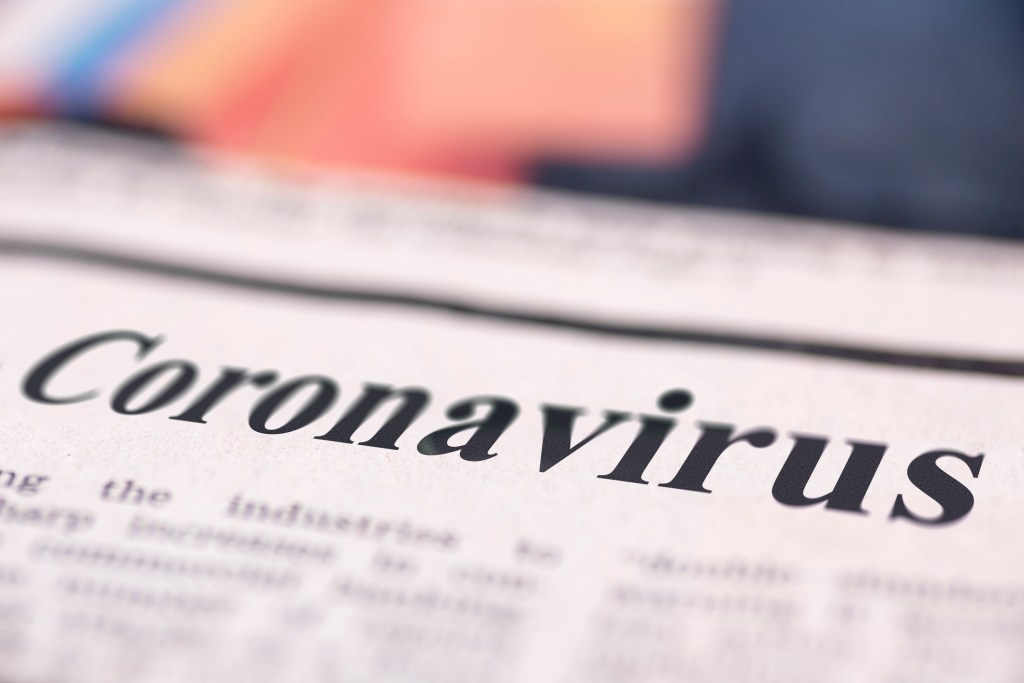 PODCAST: Federal IT and the coronavirus
We're back with a new episode of Let's Talk About IT — but this one is a little bit different. Instead of inviting on a government official or a lauded technology expert, this time, we're dedicating an entire episode of the podcast to our coverage of the coronavirus on FedScoop. Editor Billy Mitchell hosts the FedScoop editorial team of Dave Nyczepir and Jackson Barnett in a discussion about the biggest stories they've been covering since the coronavirus pandemic upended normal federal operations in mid-March. Listen to the new episode.
A Message From AWS Educate
With over 1,500 institutions and hundreds of thousands of students who use AWS Educate, we wanted to take you on a trip around the world and highlight how students are learning and innovating with the cloud. Learn more.
A new No. 2 at VA, sort of
The Department of Veterans Affairs has a new person performing the duties of the deputy secretary. President Trump selected Pamela Powers, currently chief of staff of the VA, to take on the duties of that No.2 role, which is also the highest accountable official overseeing the department's massive electronic health record modernization program. However, it remains unclear if Trump will nominate Powers to take on the position in a permanent capacity, which would require Senate confirmation. Jackson Barnett has more.
New NIST mobile guidelines come at a good time
The National Institute of Standards and Technology has come out with revised mobile device security guidelines at a fortuitous time, as remote work has become the new norm for personnel across the federal government. Gema Howell, IT security engineer at NIST, told FedScoop that these guidelines hadn't been updated since 2013, and much has changed across the enterprise mobile device landscape in those seven years. "This is really focused on device-side threats, considerations and things you can do on the device," Howell said of the new guidance. "What we want folks to be aware of are the many changes in the industry and the solutions available to them to help secure their mobile devices that are being used during this telework time to access their enterprise resources." Dave Nyczepir has more from NIST
Army needs help transmitting data on the battlefield
The Defense Innovation Unit has a call out for commercial solutions to speed up the transmission of data across military networks. Through the program called Tactical Intelligence Targeting Access Node (TITAN) Ground Station, DIU is looking to help the Army develop a vehicle-mountable node that will collect data from the battlefield and semi-autonomously process it for commanders. The project is so important, DIU says, because the data coming in from military sensors around the world — whether they are mounted on a fighter jet or a soldier's helmet — is arriving faster than current command and control stations can process. Jackson has more from DIU's solicitation.
DOD, military CIOs unite around telework
The Department of Defense has created a task force of CIOs and other senior IT officials focused on the military's telework needs during the coronavirus pandemic. The Teleworking Readiness Taskforce is led by DOD CIO Dana Deasy and includes CIOs and IT officials across the services, the Defense Information Systems Agency and other DOD components. The task force meets multiple times per week, a DOD spokesperson told FedScoop, as the department works to rapidly respond to an "unprecedented" strain on its networks brought on by a "maximum telework" policy issued in March. Jackson has the scoop.
Investing in network infrastructure is key to modernization
Network infrastructure is a foundational element for all modernization efforts agencies are hoping to achieve. By prioritizing infrastructure updates, some agencies like USDA and the U.S. Census Bureau are already reaping benefits to their mission. IT industry veteran Dave Young shares insights on alternative investment strategies for infrastructure updates. Listen to the interview.