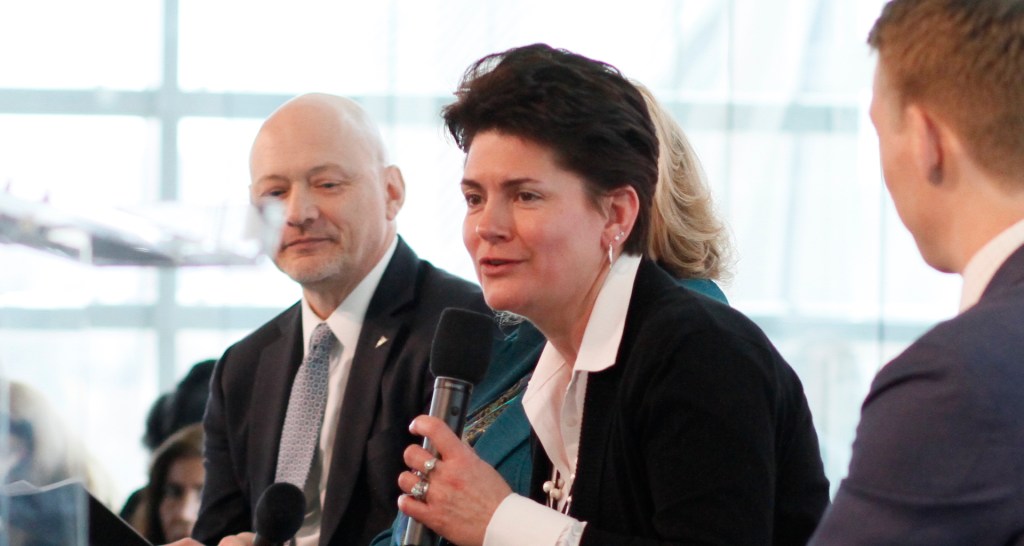 SBA takes on cyber amid pandemic response
The Small Business Administration's Office of the CIO has had its hands full lately. Not only is it faced with scaling services and building out new portals for small businesses in need of financial help during the coronavirus. But CIO Maria Roat said her team has also been working to shore up its cybersecurity after an SBA Office of Inspector General report released last month found persistent weaknesses in the agency's risk, configuration and identity and access management. The agency's security operations team is conducting penetration testing and applying SBA Connect authentication for new capabilities, Roat said. Dave Nyczepir has more from the SBA.
A Message From AWS Educate
With over 1,500 institutions and hundreds of thousands of students who use AWS Educate, we wanted to take you on a trip around the world and highlight how students are learning and innovating with the cloud. Learn more.
CMMC training faces hurdles
The Pentagon's ambitious plan to roll out a new contractor cybersecurity certification program hinges on its ability to have third-party assessment organizations conduct the inspection of its contractors. While the nonprofit board overseeing the training of accreditors has been a little late in getting to that point, it is in the "final stages" of launching its training system, according to the chair of that board. "We are nearing completion," Ty Schieber said of the process. He added that the body is working to create a pipeline for third-party assessors to be trained and become certified within the next 30 days. Jackson Barnett has the news on CMMC.
Why the Pentagon can't go it alone on AI
Meanwhile, the Department of Defense is also exploring how to use artificial intelligence to up its advantage on the battlefield. Several experts on a recent panel about data sharing emphasized, though, that the DOD can't go it alone — it needs the help of its international allies. "We know when the U.S. goes into combat operations…rarely do we do [it] alone," Mark Beall, head of strategy and policy at the JAIC, told FedScoop in an interview. The DOD must work to ensure that AI's applications in the military are built from the ground up with allies in mind. "At the highest level, JAIC is very much interested in how it is we upgrade our alliances for the digital era," Beall added. Jackson has the scoop.
For federal CIOs, telework boom shows how existing IT investments pay off in new ways
Teleworking across the federal government has been going rather smoothly. Sure, there have been some rough patches, but largely agencies have been able to continue operations without major disruptions. FedScoop spoke with a variety of CIOs who attributed the success to IT modernization efforts that happened well before 2020's global health crisis. "We've been making a lot of investments across all the agencies," Federal CIO Suzette Kent said about those upgrades — things like the adoption of cloud services, collaboration tools, digitized forms and more. "What the performance we're seeing shows is that many of those investments are paying off." Billy Mitchell has this one.
Scammers want your coronavirus stimulus check
The Coronavirus Aid, Relief and Economic Security (CARES) Act was built to put money back in the pockets of Americans during the ongoing economic downturn. But based on past events like Hurricane Katrina, it's estimated that 10% of stimulus payments will go to COVID-19 pirates who will look to take advantage of the U.S. government as it processes stimulus requests with incomplete or out-of-date data for authentication and identity purposes. Legacy security systems and procedures are also processing this data. In an exclusive op-ed, LexisNexis Risk Solutions' Haywood Talcove explains what can be done about this. Read the the exclusive op-ed.