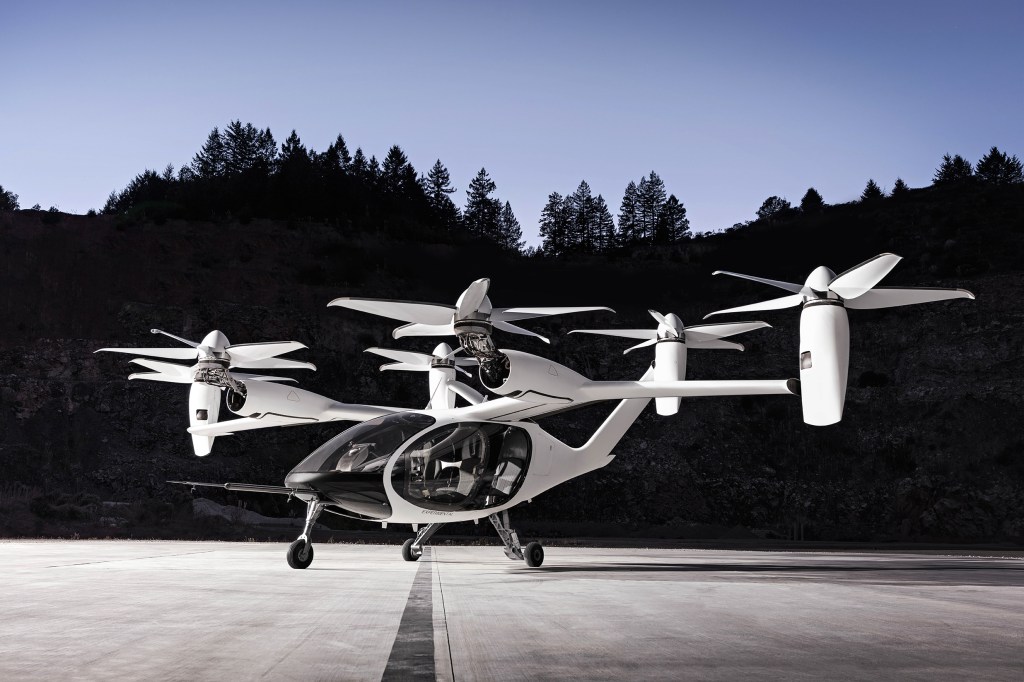 The flying-car effect
The Air Force wants 30 "Jetsons-like" flying cars in the coming years. To do so, the service has a new public-private partnership acquisition model called Agility Prime. The Air Force will act as an investor in private transportation technology companies that will do the bulk of the development. Meanwhile, the service will provide testing space and trial flight hours needed to clear any regulatory hurdles. Will Roper, assistant secretary for acquisition, technology and logistics, said Wednesday that it could be a model to solve long-standing issues the Air Force has fielding emerging technologies that have dual-use. "Agility Prime could be everywhere in the future," Roper said. "I hope it becomes the standard," he added later. Jackson Barnett has the story.
A Message From AWS Educate
With over 1,500 institutions and hundreds of thousands of students who use AWS Educate, we wanted to take you on a trip around the world and highlight how students are learning and innovating with the cloud. Learn more.
CGI will help expand CDM use
CGI won a six-year, $267 million task order to help the Cybersecurity and Infrastructure Security Agency develop a platform for sharing cyber services with more than 75 non-Cabinet-level agencies as part of its Continuous Diagnostics and Mitigation (CDM) program. The platform will serve CDM's Dynamic and Evolving Federal Enterprise Network Defense (DEFEND) Group F, comprised of non-Chief Financial Officers Act agencies. New DEFEND task orders are intended to introduce a wider array of cloud-based products and services for monitoring user behavior and mitigating threats. CGI will also deliver a growing shared services catalog of CDM capabilities for agencies under the task order. Dave Nyczepir has the scoop.
SBA is doing 'things it's never done before'
The Small Business Administration's challenges providing a portal for small businesses to apply for loan relief amid the coronavirus will likely persist. The reason? "You have very fast-moving legislation, and then there's a lot of interpretation that's going on," Marty Puranik, CEO of cloud hosting company Atlantic.net, told FedScoop. "SBA has a lot of challenges because it's having to do things it's never done before." And with new legislation likely coming to fund small businesses, these woes are likely to continue. Dave has this too.
18F starts allowing 'p-cards' for state and local government
To provide additional help with IT upgrades during the pandemic, the General Services Administration's digital consulting shop 18F announced on Tuesday that state and local governments can now use government-issued credit cards to purchase its technology design and procurement services. Using a purchase card, or "p-card," state and local governments can pay for purchases similar to how consumers use bank-issued credit cards. States often issue p-cards to contracting officers who make repetitive, high-volume purchases like office supplies. For states and local governments that are overwhelmed with unprecedented burdens on their medical and unemployment IT systems, 18F said on its website it is working "shoulder to shoulder" with in-house government employees. See more on StateScoop.
Showing up strong to deliver services with agility and scale
Government agencies are pushing their IT systems to their limits to meet critical citizen needs during this national crisis. Google Cloud's Mike Daniels shares ways those at the federal, state and local levels are responding with innovative solutions and public-private partnerships to get new tools together quickly. Whether it's shifting quickly to remote work, using data to inform decisions or preparing critical social services programs, leaders are rising to the challenge. Read more from Mike Daniels