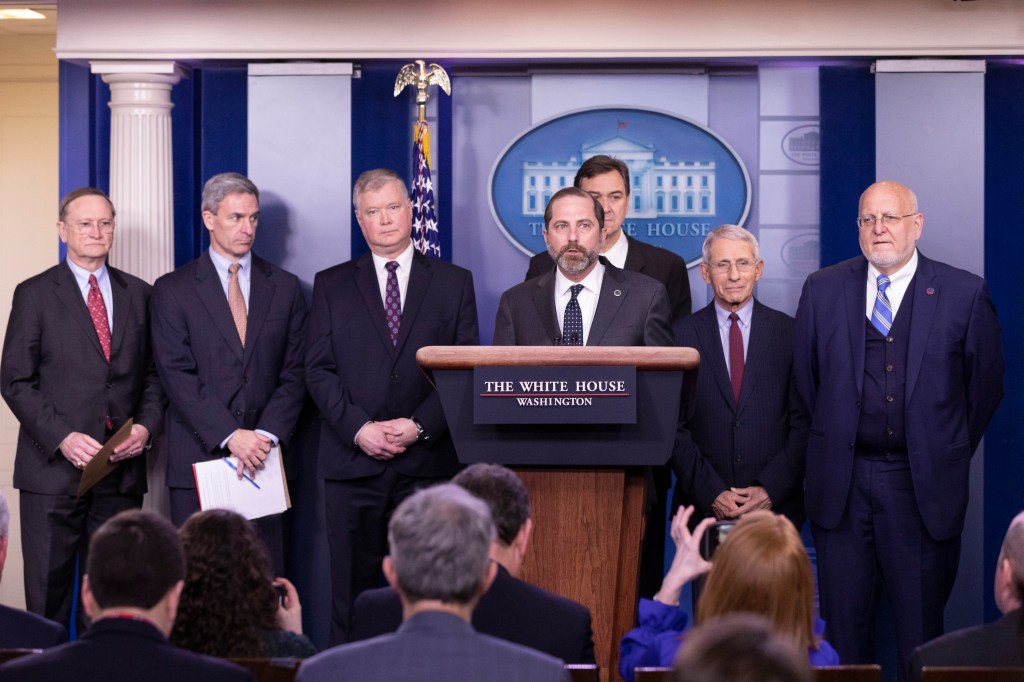 Inside HHS's contracts with Palantir
A few weeks ago, FedScoop broke the news about the Department of Health and Human Services Protect program — a health insight platform, developed to inform COVID-19 response efforts, that pulls data from federal agencies, all 50 states, health care facilities and academia with contributions from private industry. Now, we have more details on HHS's acquisition of the system. According to procurement documents, the department awarded Palantir two contracts worth $24.9 million without competition, citing "unusual and compelling urgency" of the coronavirus as its justification. Dave Nyczepir has the scoop.
A Message From AWS Educate
With over 1,500 institutions and hundreds of thousands of students who use AWS Educate, we wanted to take you on a trip around the world and highlight how students are learning and innovating with the cloud. Learn more.
Zoom looks to become more gov-friendly
Videoconference platform Zoom appears to be making a bigger play for government agencies, including a move that could appeal to their unique security needs. Zoom added retired Lt. Gen. H.R. McMaster, who resigned as President Trump's national security adviser in 2018, to its board of directors last week. And Josh Kallmer, former executive vice president of policy at the Information Technology Industry Council, will head up government relations starting May 26. On top of that, Zoom announced the acquisition of Keybase, whose engineers will lend their expertise toward building default end-to-end encryption into calls. Dave has more on Zoom.
Navy looking for tech to plug gaps in its IT workforce
The Navy is out with a request for information looking for technology that would assist staff in dealing with IT challenges and data center operations. The type of technology the Navy is interested in ranges from artificial intelligence and machine learning to expert search systems that would provide automated troubleshooting services for sailors and Marines working primarily in data centers and on enterprise networks. Jackson Barnett has more.
Weekly Wrapup: JEDI, smart cities and leaking sinkholes
The Scoop News Group editors are back with a weekly wrap-up to discuss the biggest stories of last week. Watch what they have to say about the Pentagon's ongoing JEDI saga, Sidewalk Labs pulling out of a landmark smart cities project in Canada and the Department of Defense's supposed discovery of leaking sinkholes. Watch the wrap-up now.
Labor Department lends a hand with states' overwhelmed unemployment systems
As states struggle with their unemployment claims systems, the Labor Department is lending a hand, says CIO Gundeep Ahluwalia. With other federal partners like the Federal CIO Council and the U.S. Digital Service, the department has formed a "response team" to help with the overwhelmed systems. Labor is "developing a plan as to how to make sure that the systems are more organized over the next few years," Ahluwalia says. A key reason the CIO and his team could offer support to states is that Labor's own infrastructure was prepared to handle any scaling of services and the move to nearly ubiquitous telework during the pandemic, he told FedScoop. Billy Mitchell interviewed Ahluwalia.