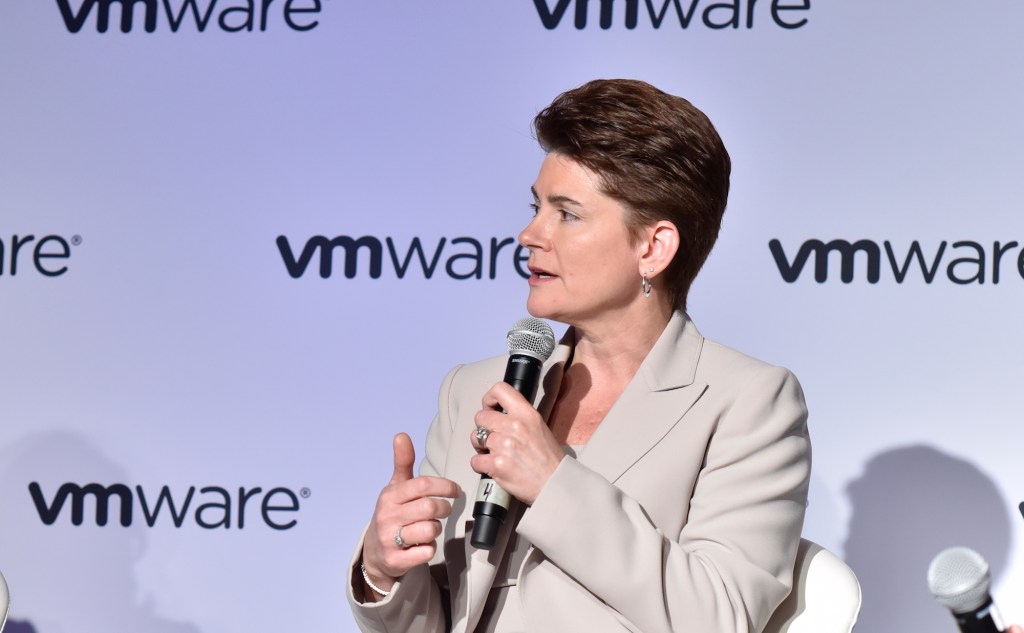 Maria Roat's COVID-19 takeaways
Deputy Federal CIO Maria Roat has many takeaways from the government's IT response efforts during COVID-19. While agencies have done a tremendous job keeping their employees online and connected and their services up and running, Roat said there's still a big opportunity to expand the government's digital footprint to meet Americans where they are. "I think the need to be digital was even more evident than then people anticipated, right?" Roat said. "Everybody's got a mobile phone. Everybody expects that digital interaction, not just with their friends and family but with their government. So I think this really put a big spotlight on that and where there's a need for more digital enhancements and how we interface in that customer experience with every person that we deal with across the country." Billy Mitchell has more from Roat.
A Message From AWS Educate
With over 1,500 institutions and hundreds of thousands of students who use AWS Educate, we wanted to take you on a trip around the world and highlight how students are learning and innovating with the cloud. Learn more.
JAIC continues Project Salus work
For the Pentagon's Joint Artificial Intelligence Center, the pandemic has caused the office to revisit its focus on humanitarian relief. Through an effort called Project Salus, the JAIC is working to give National Guard and Northern Command service members a dashboard that can monitor supply chain shortages and panic-buying. And the project continues to grow with the JAIC planning to deliver six more models to the guard on top of the 10 already in use. Jackson Barnett has the story.
What exactly is AI?
Speaking of the JAIC and AI within the Department of Defense, DOD's inspector general is out with a new audit that finds the department needs to better define what AI is and how to govern and secure it. "Without consistent application of security controls, malicious actors can exploit vulnerabilities on the networks and systems of DoD Components and contractors and steal information related to some of the Nation's most valuable AI technologies," the report states. Jackson has this one too.
Appeal of automation increases for FEMA
The Federal Emergency Management Agency awards many types of grants, including emergency preparedness funds to state, local, tribal and territorial governments. In 2020, it has made more than in the previous 30 years combined, Chief Financial Officer Mary Comans said Wednesday during the IBM Think Gov digital event, produced by FedScoop. The agency wants some bots to step in and help with that process. "From a business and management stand point, automation would be a game-changer," Comans said.
Read more about FEMA's bot needs.
How to inspire Americans to serve
In the latest episode of Gov Actually, Joe Heck — chair of the National Commission on Military, National, and Public Service — joins the podcast to discuss the commission's recently released final report to Congress and President Trump on how the nation can inspire citizens to consider public service. "[T]his was the first time in our nation's history where a single entity was given the opportunity or the mandate to holistically evaluate service in America and come back with recommendations to the president, Congress and to the American people on how we can, as our vision statement says, have every American inspired and eager to serve," Heck says in the episode. Listen now.
Tell us how your agency is closing IT skills gaps
If you work in federal IT, HR or budget offices take our brief, anonymous survey on how well agencies are doing to hire and develop its IT workforce. Answer Here.
The limits of VPNs elevate the importance of zero trust
The pandemic, and subsequent shift to support remote workers, has showed the limitations of scaling virtual private networks. But agencies that began adopting zero trust prior to COVID-19 were able to get their remote workforce up and running more quickly shares Zscaler's Jose Padin. He touches on ways agencies can establish quick wins with zero trust in a new podcast. Listen to the interview