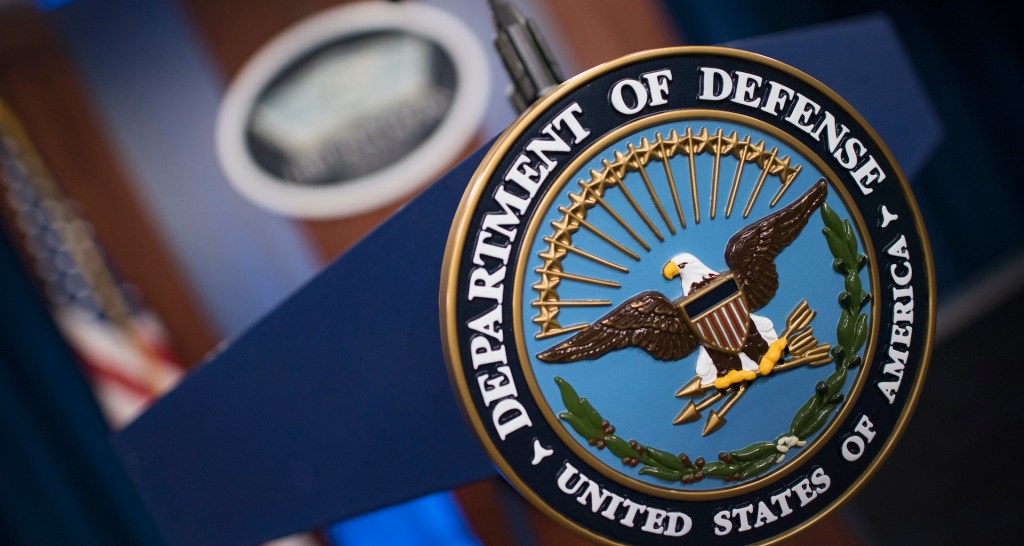 GSA beats DOD to the CMMC punch
Cybersecurity Maturity Model Certification (CMMC) requirements haven't officially shown up in Department of Defense contracts yet, but they have made their way into a $50 billion governmentwide IT contract for disadvantaged small businesses. The General Services Administration included language about CMMC in the STARS III contract, posted earlier this week. GSA says it "reserves the right" to require CMMC certifications for small businesses awarded spots on the governmentwide IT contracting vehicle. "While CMMC is currently a DoD requirement, it may also have utility as a baseline for civilian acquisitions; so it is vital that contractors wishing to do business on 8(a) STARS III monitor, prepare for and participate in acquiring CMMC certification," the GSA contract says. Jackson Barnett talked to CMMC leaders about it.
A Message From AWS Educate
With over 1,500 institutions and hundreds of thousands of students who use AWS Educate, we wanted to take you on a trip around the world and highlight how students are learning and innovating with the cloud. Learn more.
Agencies need help balancing data-sharing, privacy
Federal agencies want to better link datasets to make predictions about the coronavirus pandemic, but there's a major hang-up: privacy. The Census Bureau, for instance, is looking for commercial off-the-shelf (COTS) technologies for protecting data privacy and computation as it looks to fill holes in the government's understanding of COVID-19's social and economic impacts. According to one Census official, the solution is for industry to provide a better tool for securing the environment in which data is stored and analyzed, ensuring trust so that more datasets can be linked for a more comprehensive geographic and economic picture of the virus. Dave Nyczepir has more.
AI, cloud lift Air Force's satellite surveillance capabilities
The Air Force is taking its satellite surveillance to new heights. The service's Space Vehicles Directorate and Information Directorate awarded a phase two Small Business Innovation Research contract recently to software and analytics company Descartes Labs for "near-real-time actionable analytics" on high-altitude satellites. Under the contract, the company plans to mature computer vision algorithms attuned to the high-altitude image collection and bring new cloud-based data services that it started in a Phase 1 grant issued last year. More from Jackson.
DIA opens bidding on $12B SITE III contract
The Defense Intelligence Agency is looking for small and large businesses to join its $12.6 billion SITE III multiple-award IT services contract. DIA created SITE III as an indefinite-delivery, indefinite-quantity contract to "plan, maintain, and sustain" its operations for the next decade. "The DIA CIO's primary objective with SITE Ill is to support warfighters, policymakers, and acquisition leaders across the Defense Intelligence Enterprise (DIE) by achieving an Information and Communications Technology advantage," states the RFP, posted Monday. "SITE III provides strategic, technical, and program management guidance and support services to facilitate the operations and modernization of the agency's infrastructure, systems, and applications." Billy Mitchell has more from the contract.
Untangling cybersecurity tools with new API adapters
Those who've been involved with IT security over the past decade — especially in the federal government — can attest to the never-ending proliferation of new and increasingly powerful devices and applications accessing federal networks. And then inevitably, so too came a steady wave of cybersecurity tools. Axonius' Bobby McLernon discusses how new agentless adapters connect to the APIs of almost any data source allowing CISOs to extract contextual information from a range of tools to improve agencies' situational awareness. Read more from Bobby McLernon.
Tell us how your agency is closing IT skills gaps
If you work in federal IT, HR or budget offices take our brief, anonymous survey on how well agencies are doing to hire and develop its IT workforce. Answer here.