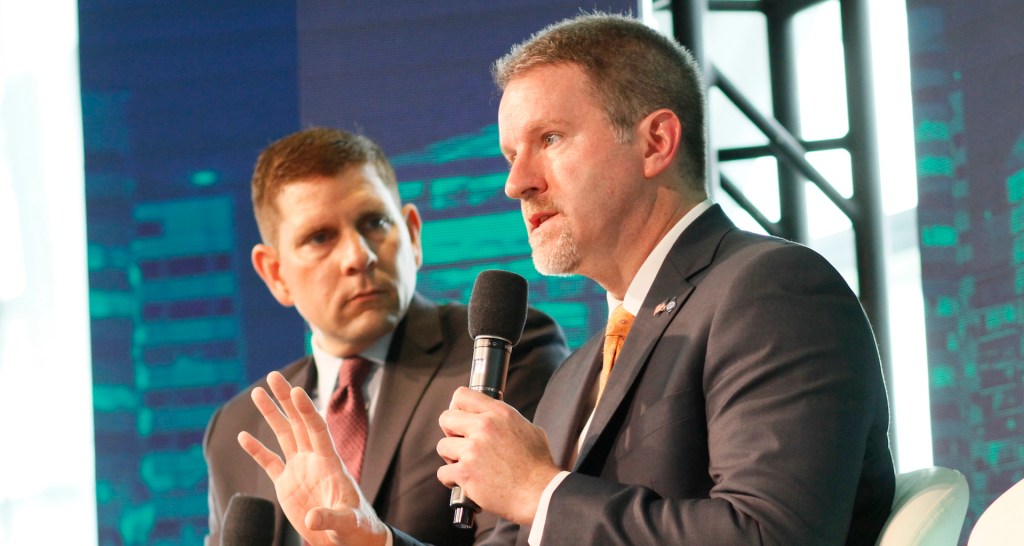 CDM's role in COVID-19
The Continuous Diagnostics and Mitigation (CDM) program has played a key role in improving network visibility and data protection for agencies central to coronavirus response, particularly as U.S. adversaries are looking to exploit COVID-19 vaccine research. To boost the program's efforts, the Cybersecurity and Infrastructure Security Agency has "deeply engaged" with the different operational divisions at the Department of Health and Human Services, said Kevin Cox, CDM program manager. Likewise, CDM is supporting the Small Business Administration, tasked with distributing coronavirus stimulus loans, and other agencies responding to the pandemic in various ways. Dave Nyczepir has more on CDM's efforts.
A Message From AWS Educate
With over 1,500 institutions and hundreds of thousands of students who use AWS Educate, we wanted to take you on a trip around the world and highlight how students are learning and innovating with the cloud. Learn more.
Army restructures cyber office
The Army is restructuring more of its IT and cybersecurity operations. What used to be known as the Department of the Army's Management Office-Cyber (DAMO-Cy) is now the DAMO-Strategic Operations (DAMO-SO), as of February. The team will guide the Army's Operations and Plans Directorate, designated G-3/5/7, on digital modernization. Brig. Gen. Martin Klein, the director of DAMO-SO, said the shift marks the importance the Army is placing on thinking broadly about its digital future and how operations beyond just cyberspace will be affected by technology. The directorate now has a broader portfolio, including electronic warfare and new domains like space. More from Jackson Barnett.
Inside USPS's Informed Delivery
U.S. Postal Service customers are reaping the benefits of a new program that gives them a digital preview of their household's incoming mail before it's delivered. Called Informed Delivery, the USPS program delivered 12 billion digital images to 24 million consumers in 2019 with a growth rate of more than 200,000 customers a week. The vision for Informed Delivery was to offer Americans a more digital, responsive experience with their mail. "We were seeing consumers starting to expect a digital experience with just everything they did to engage a brand," said Bob Dixon, USPS's director of product technology innovation. "It wasn't just about getting email marketing or banner advertising. It was an expectation by consumers to have some digital portion of every experience." Wyatt Kash has this one.
Using commercial technology for faster AI adoption in the DOD
Defense Innovation Unit Director Mike Madsen shares how artificial intelligence and machine learning technology is the area that will see the greatest rate of change in both the commercial and government sectors. Department of Defense agencies stand to benefit from prototype projects with commercial partners to quickly adopt modern tools. Hear more on building a future-ready government.
IBM's Ray Spicer talks automated workflow processing at the VA
In conjunction with IBM's Think Gov 2020 digital event, FedScoop spoke to federal leaders about the benefits of a multi-cloud environment, how to ensure the security of sensitive government data, lessons learned from COVID-19 and more. Today's interview is with IBM's Ray Spicer, discussing automated workflow processing. Watch now.