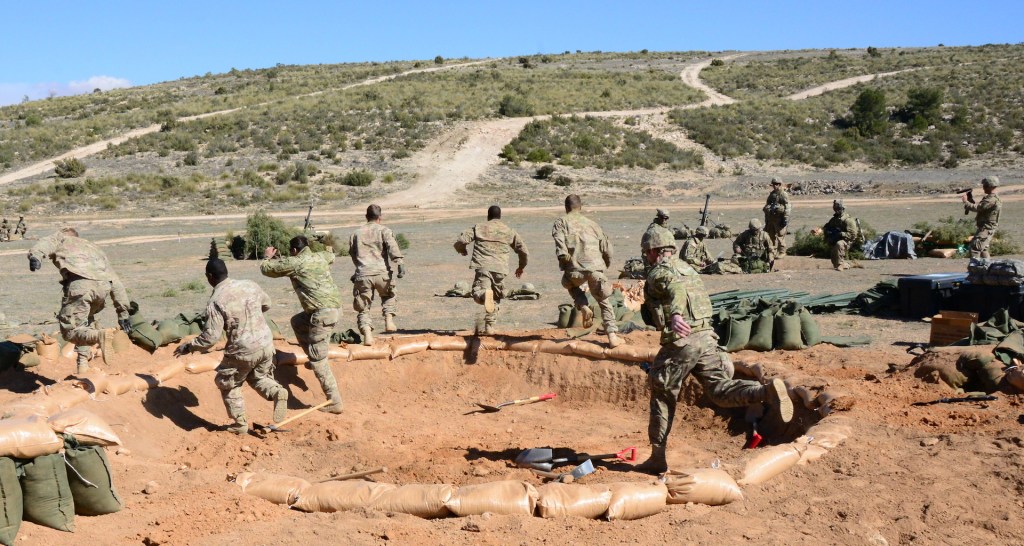 Defense Digital Service launches BOBA
The Defense Digital Service created a new biometric application to help warfighters discern friend from foe on the battlefield. DDS says the Basic Optical Biometric Analysis (BOBA) app is an "upgrade" of current biometric technology used on the battlefield today to tell friendly forces and enemies apart. In particular, it boosts speed, ease-of-use, portability and accessibility, the team says. But what might be most interesting about the app is the way DDS developed it: with service members, for service members. Inside BOBA.
A Message From AWS Educate
With over 1,500 institutions and hundreds of thousands of students who use AWS Educate, we wanted to take you on a trip around the world and highlight how students are learning and innovating with the cloud. Learn more.
Democrats plead for TMF injection
We've heard from tech associations in recent weeks fighting for the need to inject the Technology Modernization Fund with emergency appropriations to help agencies respond to the ongoing pandemic. Now, Democratic lawmakers are making their case to House leadership for why "robust funding" is vital in the next coronavirus relief package. "The fate of the world's largest economy and millions of American households rely on the ability of government IT systems to deliver in an emergency," says a letter signed by 11 House Democrats. "In many respects, those IT systems have not delivered during the pandemic and that should galvanize us all to action." Billy Mitchell has more from the letter.
Hurd, Kelly propose AI workforce reforms
Reps. Will Hurd, R-Texas, and Robin Kelly, D-Ill., are out with a new white paper calling for a rethinking of American education and workforce development in order for the U.S. to keep pace in the global race for AI dominance. The white paper was a year in the making after Hurd and Kelly announced their bipartisan collaboration on AI policy to make up for the Trump administration's "woefully underprepared" approach to support American AI development, as Kelly put it. Jackson Barnett has the story.
NOAA partners with Scripps on unmanned systems
The National Oceanic and Atmospheric Administration has partnered with the Scripps Institution of Oceanography to improve unmanned maritime systems research, assessment and acquisition. Through the partnership, NOAA will work to structure, staff and train its recently created Unmanned Systems (UxS) Operations Program. The 10-year agreement between NOAA and Scripps allows them to collaborate on specific UxS projects and move the technologies into operational platforms for environmental data gathering. Dave Nyczepir has more.
A framework for the IC's AI
The Office of the Director of National Intelligence issued new strategic documents Thursday to guide the intelligence community in its pursuit of ethically using artificial intelligence. ODNI approved a set of ethical principles and a supporting framework for implementation that are meant to ensure "that our use of this technology always complies with all limits on the authorities of the American people have granted to our agencies to conduct our national security mission," said Ben Huebner, head of ODNI's Office of Civil Liberties, Privacy, and Transparency. The documents are open to public feedback and will be updated over time, ODNI officials said. More on the IC's new principles.