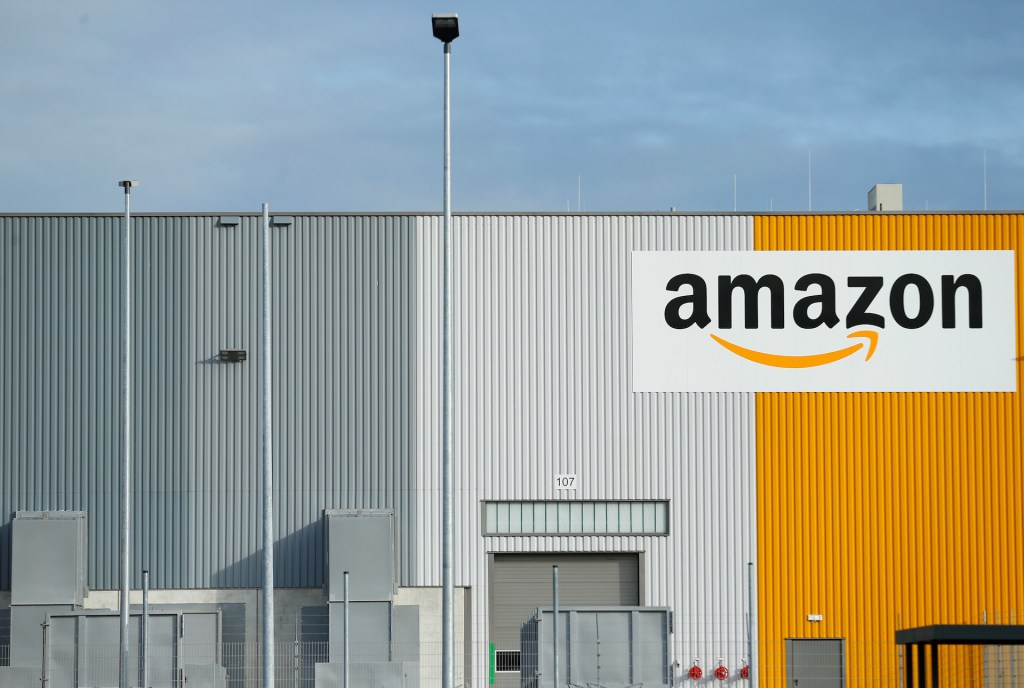 AWS files JEDI protest under seal
Late Friday, Amazon Web Services filed its bid protest against the Pentagon's award of the JEDI cloud contract to Microsoft in a sealed complaint. While details are scarce, it appears the company is building at least part of its case around an argument that President Donald Trump's ill will toward Amazon politically influenced the Department of Defense's decision in awarding the potential $10 billion contract to Microsoft. "Numerous aspects of the JEDI evaluation process contained clear deficiencies, errors, and unmistakable bias — and it's important that these matters be examined and rectified," a spokesperson said. Billy Mitchell has the story.
A Message From AWS Educate
With over 1,500 institutions and hundreds of thousands of students who use AWS Educate, we wanted to take you on a trip around the world and highlight how students are learning and innovating with the cloud. Learn more.
First comes cloud, then AI
Army Secretary Ryan McCarthy isn't ready to talk about artificial intelligence. First, the service needs to address its lack of a cloud architecture, he said last week at an AEI event. "Cloud has to happen to maximize AI," he said. "There's a lot of energy in AI and everybody's going to conferences and they're reading books and talking about it. But if you talk to the people in the financial industry who basically did it first, the online trading with writing in an algorithm that helps you make a decision on whether to buy a barrel of oil or not — that's from cloud architecture. We have to put that in place, and then those AI type of algorithms that we'll put into long-range fires and everything else, that'll be maximized." Billy has this too.
Data policy council talks about sharing
The newly formed federal data policy council met recently for the first time, and better-facilitating information sharing between agencies was a big topic of discussion, according to Deputy Federal CIO Margie Graves. "We talked about how we might do some of those uber forms or approaches for data exchange and [memorandum of understanding] streamlining so that more data could become available," Graves said at an ACT-IAC event. "And we also talked about how we encourage the conversation between agencies that are in common business processes because that often doesn't occur organically." Dave Nyczepir has more on the council.
No surprise: OTAs on the rise at DOD
If you think you've been hearing a lot about the Defense Department's use of other transaction agreements (OTAs) in the past year or two, it's because there have been a lot more of them. In fiscal 2018, the department awarded over 600 OTAs for new prototypes, modifications and orders. The total value of these OTAs amounts to around $3.7 billion. That's up from 384 OTAs worth $2.1 billion in 2017 and 248 OTAs worth $1.4 billion in 2016, says a new Government Accountability Office report. And according to that report, the intent behind these contracts is proving successful. Tajha Chappellet-Lanier goes inside the report.
State Department to launch IT Acquisitions Office
The State Department is setting up a new unit to improve its use of data when making enterprisewide purchases of goods and services. The IT Acquisitions Office will have four divisions: an IT acquisition service for helping program offices get their procurements off the ground; two execution offices for contracting technology and services, respectively; and a vendor performance management office for establishing standards and metrics. Each office will be staffed by eight to 10 federal employees with contract support on a surge basis. Dave has this one too.
WATCH: It takes champions of digital transformation to move an agency's modernization efforts forward
In a special video series, public sector leaders share their unique insights about moving toward cloud-ready and cloud-native applications, becoming more agile and how their experience is transforming culture and process within their organization both today and into the future. Watch the interviews.