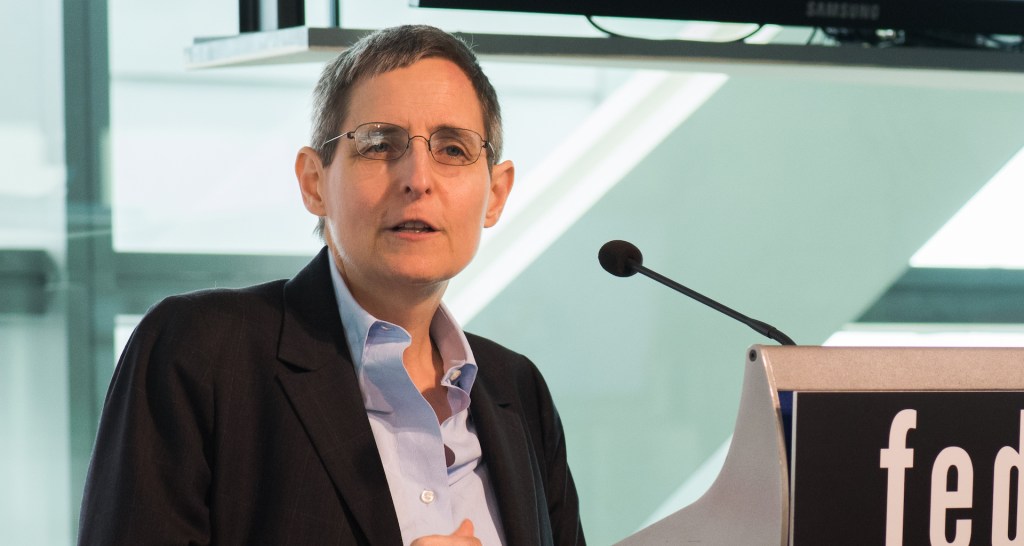 GSA's role under a Biden administration
Under a Biden administration, the General Services Administration could play an even more integral role in coordinating IT innovation across the federal government, according to a pair of Obama-era federal IT officials. Ann Dunkin, chief technology officer at Dell and a member of the president-elect's transition team, and Greg Godbout, director of digital services at Fearless, issued recommendations to the Biden team urging it to make the GSA administrator a Cabinet-level position with chief operating officer authority to help coordinate policy delivery across technology, acquisitions and asset management. Dave Nyczepir spoke with Dunkin and Godbout.
A Message From AWS Educate
With over 1,500 institutions and hundreds of thousands of students who use AWS Educate, we wanted to take you on a trip around the world and highlight how students are learning and innovating with the cloud. Learn more.
Air Force creates ABMS program office
The Air Force has created a program executive office to lead the development of its Internet of Things-like Advanced Battle Management System (ABMS). With a PEO overseeing it, ABMS could begin buying new technology to support the system within a year, Will Roper, the Air Force's head of acquisition and technology, said Tuesday. The decision also will allay some of the concerns coming from Capitol Hill. Jackson Barnett has this.
Cyber Command warfighting tools need goals for interoperability
The Government Accountability Office is out with a new report this week urging U.S. Cyber Command to set goals for interoperability and information sharing among the pieces of its Joint Cyber Warfighting Architecture. While Cyber Command has a clear vision for the architecture, "without clearly defined interoperability requirements, JCWA programs may face challenges in providing needed capabilities to Cyberspace Operations Forces," the report reads. Sara Wilson has this one.
Palantir's latest military win
Palantir has won another military contract, this time a prototype other transaction agreement (OTA) with Army Futures Command's network modernization team to provide its signature Gotham data management software for use in the heart of the Army's battlefield network modernization work. Gotham is being integrated with the Army's latest mission command software application, called the Command Post Computing Environment (CPCE), according to Palantir. Read more.
CIA quietly awards C2E cloud contract possibly worth billions
The CIA has picked five tech giants to provide its cloud computing for the next 15 years. The agency recently awarded its Commercial Cloud Enterprise (C2E) contract to Amazon, Google, IBM, Microsoft and Oracle. While the agency wouldn't comment on the overall value of the contract, it could be worth "tens of billions" of dollars, according to earlier contracting documents. Billy Mitchell takes you inside.