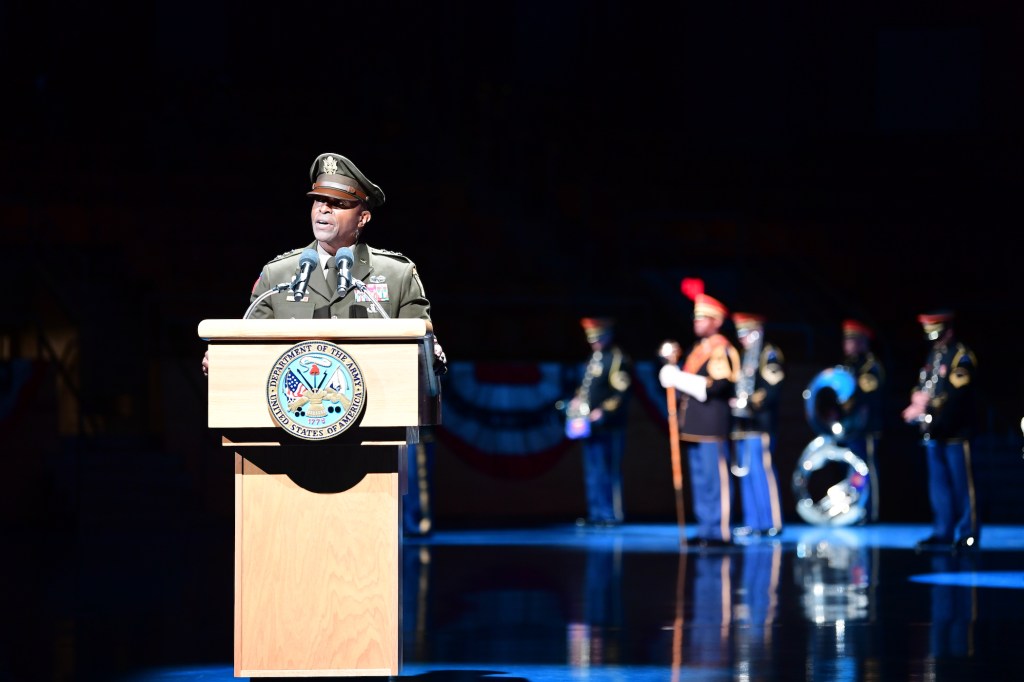 Army CIO Lt. Gen. Bruce Crawford retires
After serving as CIO of the Army for the past three years, Lt. Gen. Bruce Crawford retired Tuesday with 34 years of military service. With Crawford's retirement, the Army will undertake a major shift in the structuring of its CIO's office. The branch will split the CIO/G-6 role between a civilian CIO serving as the chief IT adviser to the secretary of the Army and a three-star general in charge of policy implementation and working closely with uniformed staff. Greg Garcia will take over as the acting civilian CIO while Maj. Gen. John Morrison has been selected to lead in the uniformed role as deputy chief of staff of the G-6. Billy Mitchell has more on Crawford's retirement.
A Message From AWS Educate
With over 1,500 institutions and hundreds of thousands of students who use AWS Educate, we wanted to take you on a trip around the world and highlight how students are learning and innovating with the cloud. Learn more.
Bad actors spoofing SBA coronavirus loan website
A malicious actor is spoofing the Small Business Administration's website for coronavirus relief loan applications, according to the Cybersecurity and Infrastructure Security Agency. CISA warns there are emails going around that link to a spoofed website for redirects and credential-stealing that have targeted federal civilian executive branch, state, local, tribal, and territorial recipients. This isn't the first time bad actors have tried to take advantage of the loan portal during the coronavirus. Dave Nyczepir on what you need to know.
"Maximizing telework is a no brainer"
As coronavirus cases continue to rise or plateau in most areas across the U.S., a group of senators wants to make sure federal employees aren't rushed back into the office too soon. The Pandemic Federal Telework Act would allow all eligible employees to telework full-time and require agencies to evaluate extending the option to other workers, should the bill become law. "Maximizing telework is a no brainer — it keeps employees on the job while also keeping them safe and healthy and reduces the spread of the virus in our communities," said Sen. Chris Van Hollen, D-Md., one of the bill's sponsors, in a statement. "This is the best way to keep workers safe so they can continue providing vital services to the American people during this difficult time." More from the bill.
Centers of Excellence pivots
The General Services Administration's Centers of Excellence program has grown tremendously in recent years, now with six centers partnering serving nine agencies. But, the program is pivoting somewhat from applying all its areas of expertise to agency problems to only the most relevant ones, meaning that partnering agencies don't always need to engage all six of the CoEs at once. "Let's look at the ones that are most critical to helping the agency fulfill their mission, and let's focus on that," GSA's Harry Lee said Tuesday. "In some cases, it's Data and Analytics, in some cases, it's AI and Data. In some cases, it's [Robotic Process Automation] and AI and Data all tied in together." Dave has this one too.
Moving from predictive to data prescriptive analytics
As federal agencies grapple with increasing demands to meet the Federal Data Strategy and various data privacy and security regulations, the need for data transparency and traceability is taking on greater importance. Agencies need a comprehensive solution that documents how data is gathered, manipulated and enriched across an increasingly distributed environment. And more modern solutions can help agencies harness their data to shift from predictive to prescriptive analytics. Read more from Nasheb Ismaily.
Building a stronger cybersecurity posture
Sajed Naseem, CISO for the New Jersey Courts shares how his team was able to engage leaders from across the agency's lines of business to build greater security awareness and a stronger cybersecurity framework. When the agency moved to work from home, it already had a strong foundation to shift priorities and funding to secure its networks. Naseem says security leaders need data to support the business case for long-term security investments. Read more from the CISO.