How data analytics is helping law enforcement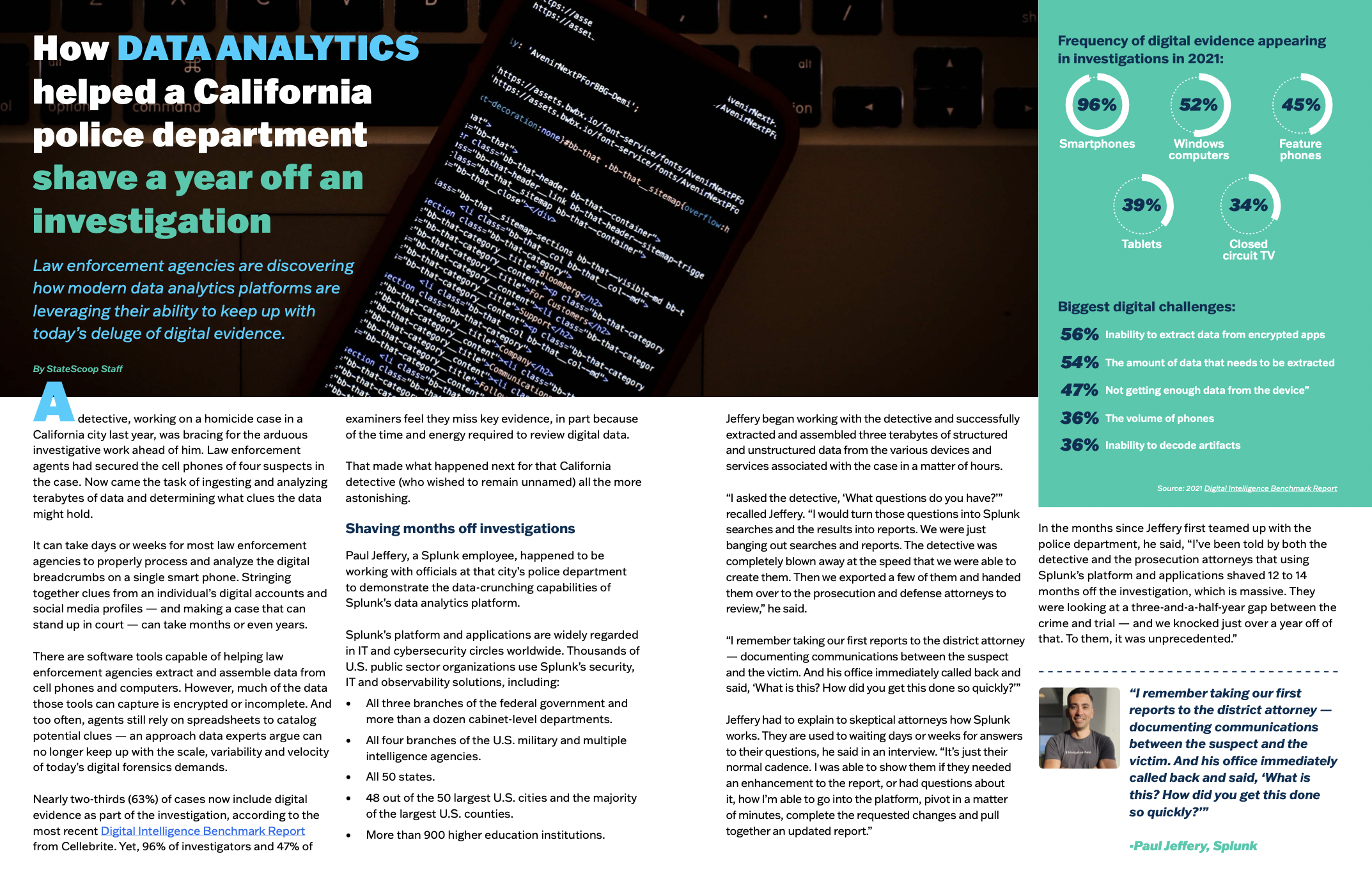 A new report highlights how law enforcement agencies — facing an explosion of digital forensics evidence — are using a data analytics platform from Splunk to fast-track digital investigations.
The report highlights examples of where Splunk's analytics platform has already lent a significant hand in tackling a variety of criminal cases including:
Identifying scammers engaged in defrauding the Paycheck Protection Program.
Reviewing troves of data from disparate data sources in connection with the civil unrest in January 2021.
Apprehending a child pornography ring operating at Florida State University.
Identifying illegal human trafficking activity.
Tracing the digital fingerprints tied to ransomware activity.