Reducing security complexity doesn't require sacrificing security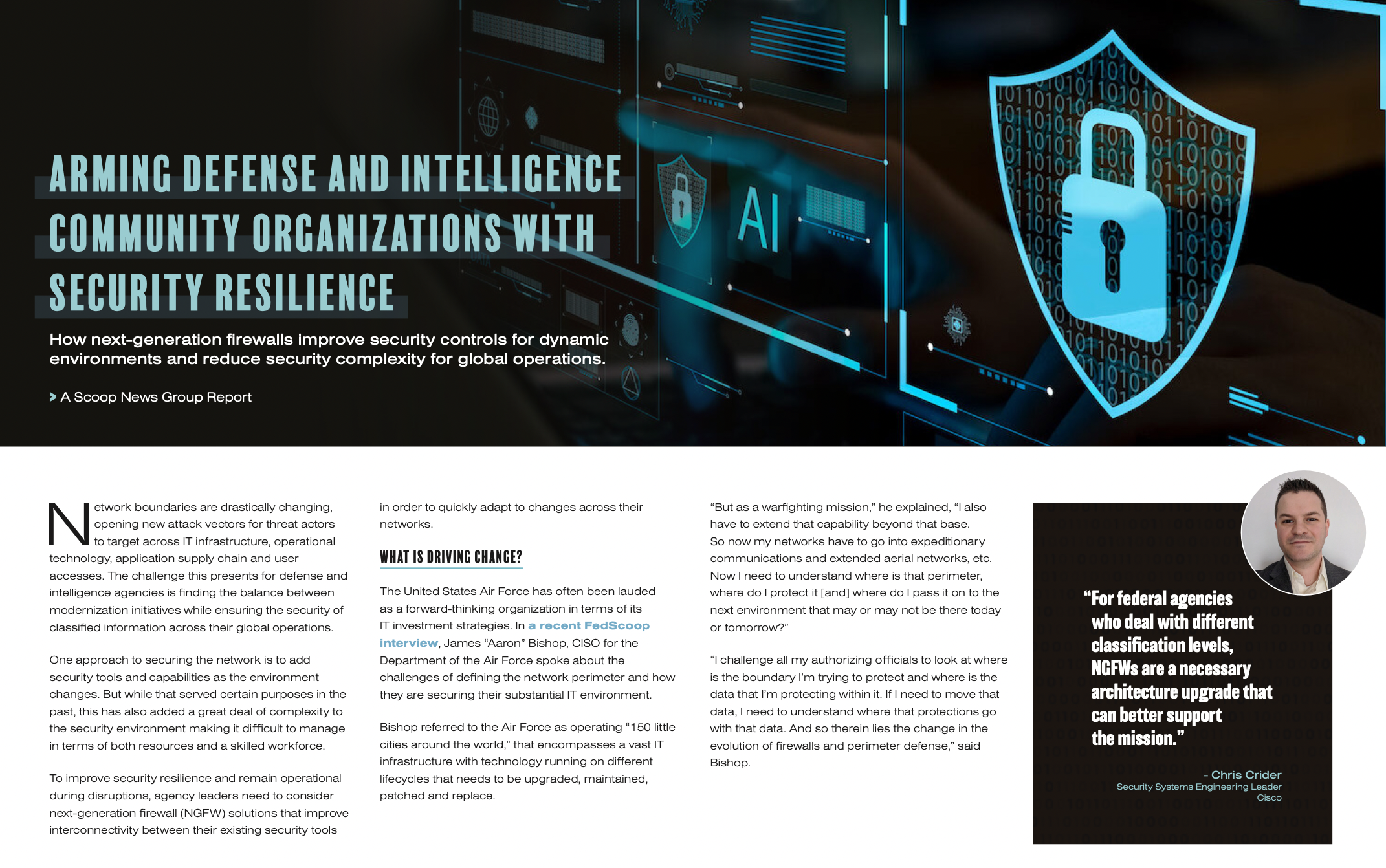 The downside of acquiring security tools over the years is that organizations suffer from tool complexity and data visibility which leaves them vulnerable to modern threats. Next-generation firewalls can reduce that complexity and build security resilience by not only providing interconnectivity between various tools, but including encrypted traffic analysis as well.
The first important step is finding the right partner to begin integrating security solutions. Organizations should look for some of the following key capabilities when implementing an NGFW:
Standard firewall capabilities like a stateful inspection.
Integrated intrusion prevention.
Application awareness and control to see and block risky applications.
Threat intelligent sources.
Upgrade paths to include future information feeds.
Techniques to address evolving security threats.
Read more about integrating a firewall solution that will adapt to your organization's evolving network needs.