Federal agencies can take advantage of packaged AWS promotions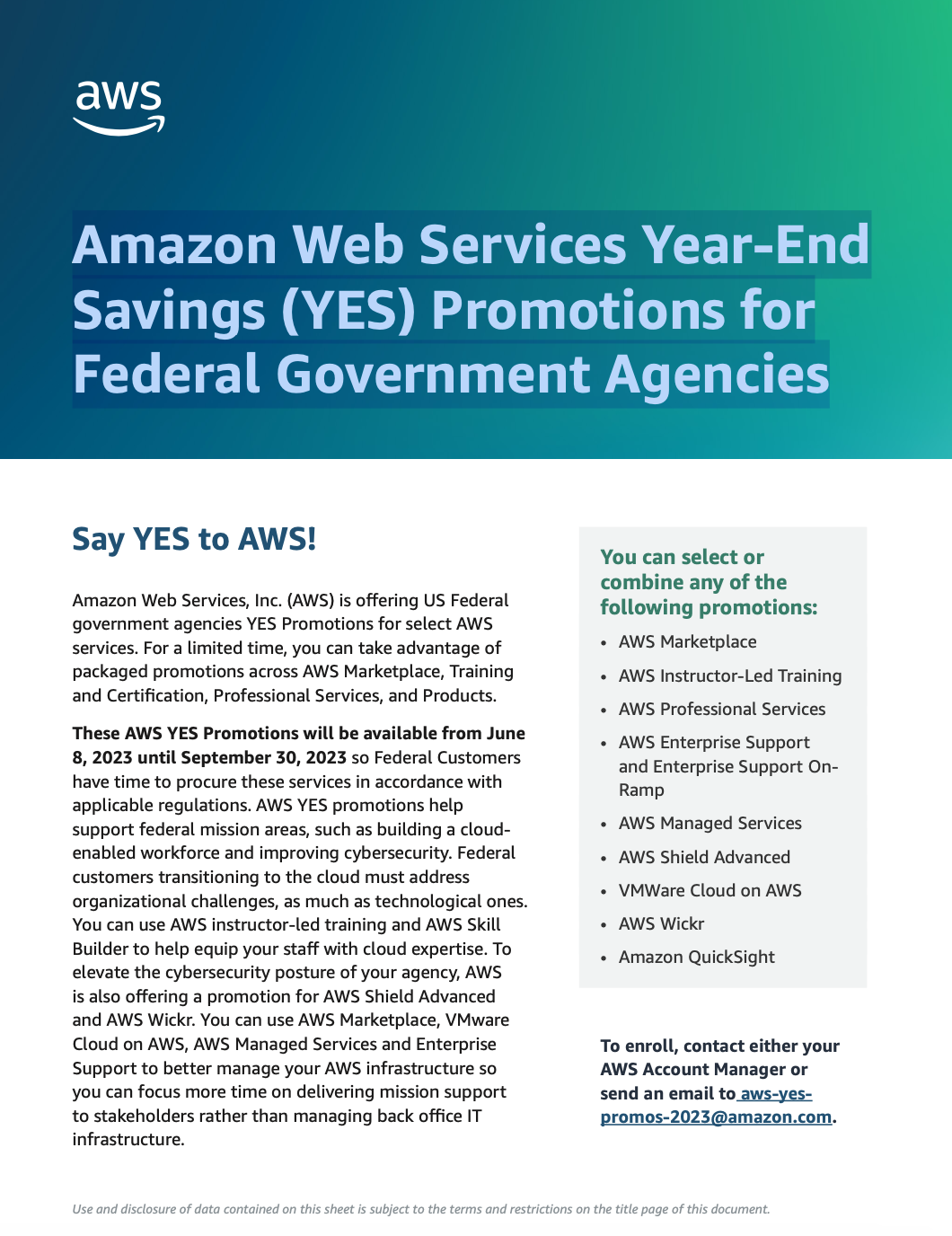 For a limited time, Amazon Web Services, Inc. (AWS) is offering U.S. federal government agencies "YES Promotions" for select services. Your organization can take advantage of packaged promotions across AWS Marketplace, Training and Certification, Professional Services and products.
These AWS YES Promotions will be available from Jun 8, 2023 until September 30, 2023 so federal customers have time to procure these services in accordance with applicable regulations.
Learn more about how you can select or combine these services to fit your organization's needs.