Identity-focused attacks most vulnerable entry point to an organization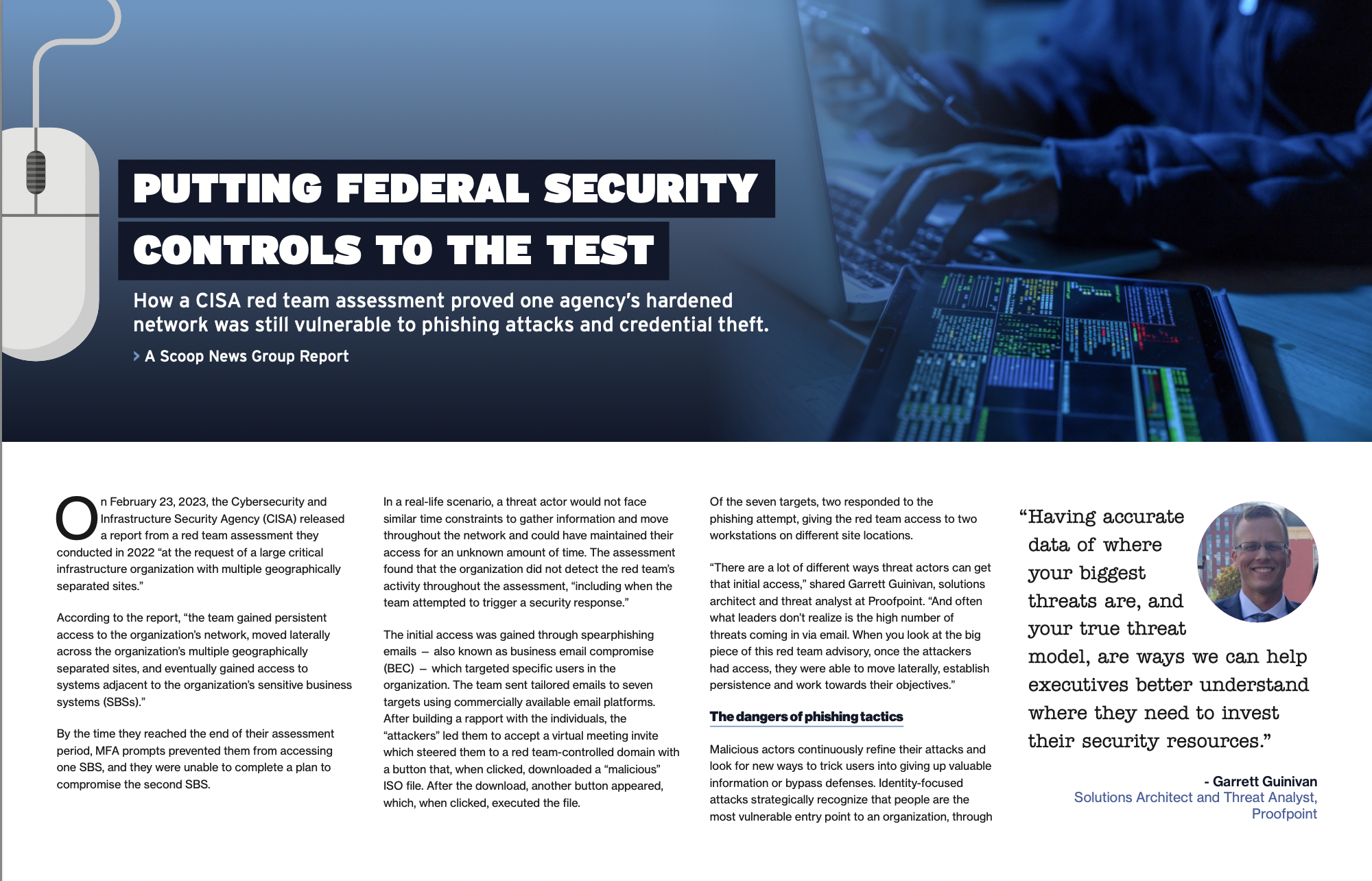 In this new report, security leaders from Proofpoint walk us through a CISA Red Team assessment detailing how they infiltrated a hardened network using phishing attacks and credential theft.
The report explores tools and methods that organizations can implement to defend their networks at all stages of an attack. Read more in the report.