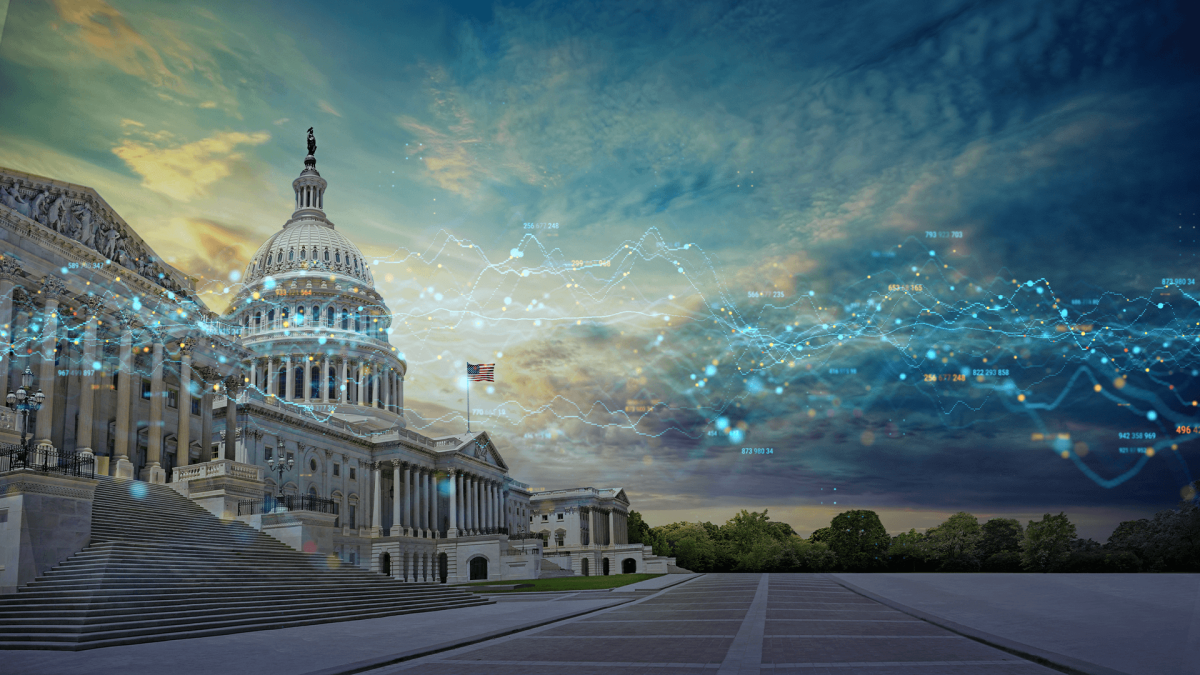 The importance of trust in building a data-centric organization
"Having a data strategy is not a 'nice-to-have' anymore —  it's a 'must-have' for federal agencies to meet mission objectives and to remain resilient," says a senior data intelligence executive. But in spite of the progress agencies have made incorporating principles and practices from the Federal Data Strategy, many still face significant challenges establishing trust in, and providing secure access to, government data.
"I have the opportunity see governments around the world. And the U.S. federal government is advanced relative to many of their international counterparts in implementing a data strategy, thanks to the Foundations for Evidence-Based Policymaking Act and the work being done on the Federal Data Strategy by OMB," says Aileen Black, senior vice president for sales at Collibra, a leading provider of data intelligence solutions.
"And 2020 clearly has showed us the importance of data and having an agile data strategy that enables agencies to pivot quickly and continue operations … under the extreme conditions we have had with the pandemic," Black says.
The need for data democratization
In a new podcast produced by FedScoop and underwritten by Collibra and AWS, Black stresses the importance for agencies to promote the concept of data democratization — making government data easily accessible and usable for all stakeholders. And she urges agency officials to consider the benefits of creating "a culture that everyone is a data citizen and can leverage data to make daily decisions — and mission critical decisions."
"The result of connecting the right data insights and algorithms allows agencies to really optimize processes, increase efficiency, and truly drive innovation," she says.
Black cites the example of one of Collibra's customers, the Defense Logistics Agency, which began sharing daily status reports on personal protective equipment, like masks and ventilators, with other Defense Department agencies in a broader effort to get medical equipment to where it was really needed to help save lives.
Steps toward data intelligence
Leveraging data for better decision making involves a combination of factors, says Black, including investing in IT modernization, strengthening trust and confidence in the data and ultimately establishing cohesive data governance.
"Many agencies have legacy architectures that really isolate data and prevent access. It's siloed. It duplicated. And it doesn't give the average user, or the data citizen, the ability to find data, understand its context and source and request access. It's very ineffective, and it certainly doesn't help meet mission objectives," she says. "So agencies' CTOs really need to help with that digital transformation by modernizing technology to create central repositories of data" making it easier to access and analyze.
In addition, agencies have to establish a more holistic data governance framework.
"Data governance programs historically were to help agencies comply with regulations and internal compliance policies. Now, agencies can take the same framework and focus the objective on their governance programs, to become more data driven to help them meet mission objectives," she says.
That involves setting ground rules that promote more secure data sharing and scalability and "provide access to all of their users and our data citizens wherever they are, whether they're in the office or remotely located. And organizations need to become more data-centric — to have organizational changes to use data."
She also stresses the growing importance of making data more reliable and trustworthy as agencies continue to embrace machine learning and artificial intelligence.
"Data is the lifeblood of AI. If you have an underpinning of bad data, AI will result in bad outcomes. An AI system needs to access good data in order to be able to fulfill its function. Unfortunately, organizations struggle to integrate data from multiple sources to create a single source of truth on their customers data. AI will not solve these data issues. It will only make them more pronounced. That is why data intelligence — or being data-informed — is key to using and leveraging new technologies like AI and ML," she says.
Black concludes with recommendations for what agencies should consider in acquiring data intelligence platforms to better manage their data.
Listen to the podcast for the full conversation on data management. You can hear more coverage of "IT Modernization in Government" on our FedScoop radio channels on Apple Podcasts, Spotify, Google Play, Stitcher and TuneIn.
This podcast was produced by FedScoop and underwritten by Collibra and AWS.
Aileen Black has held a number of executive positions working for technology firms in the public sector, including Oracle, EMC, VMware and Google, before joining Collibra.