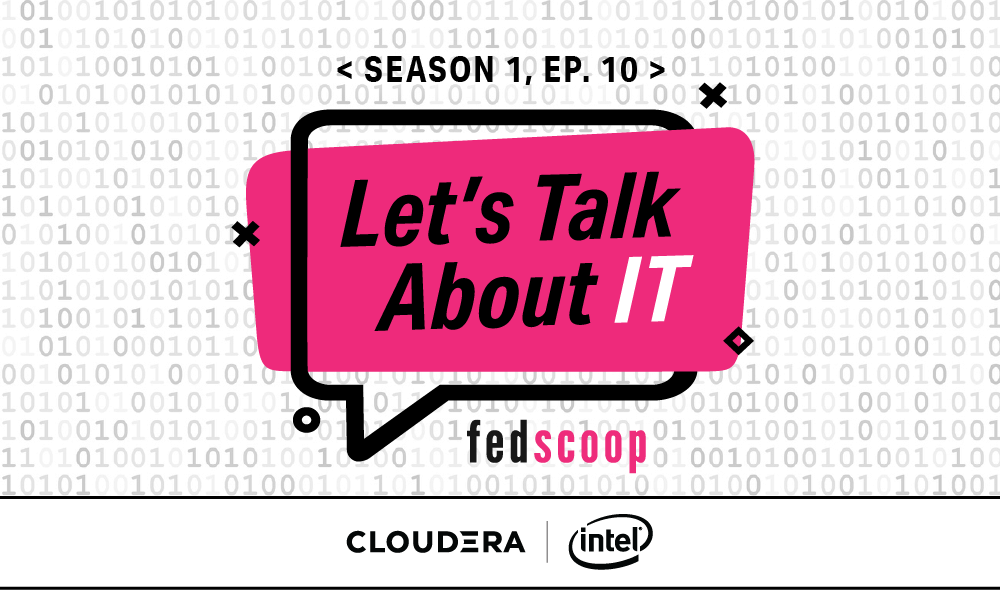 Let's Talk About IT Ep. 10 — The state of federal AI
"It's an interesting time to be thinking about AI," says Tim Person, chief scientist of the Government Accountability Office.
Indeed it is.
This episode of Let's Talk About IT focuses on the federal landscape for artificial intelligence and how agencies are looking to adopt it. Persons, who's leading GAO's efforts to adopt AI, and Henry Sowell, CIO of Cloudera, have a candid discussion on the federal context for the emerging technology.
"You have a broad array of use cases…and that's really what makes [AI in the government] so interesting — the use cases, the mission contexts are what's driving this," Persons says in the new episode.
From his perspective as a vendor supporting the government's move to adopt modern technologies, including AI and much more, Sowell said Cloudera sees "different levels of skill sets and implementation" involving data science and AI around the government. "I think the key industry investment is the fact that we have experience with thousands of different customers and we have gone through many different projects, going from the science projects that are just testing things out, bringing them all the way into an enterprise deployment."
Hear more from both Persons and Sowell in this episode, sponsored by Cloudera and Intel.
If you want to hear more from the top leaders in the federal IT community, subscribe to Let's Talk About IT on iTunes, Spotify, Google Play, Sticher and SoundCloud. And if you like what you hear, please let us know in the comments on those platforms.