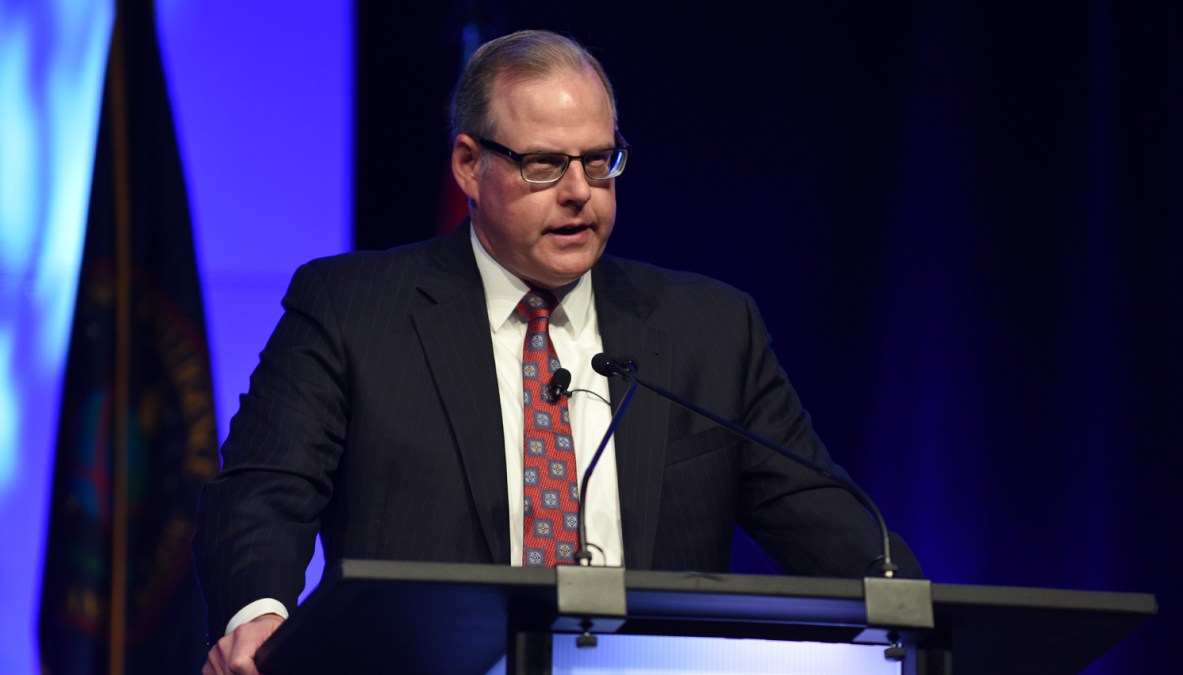 Let's Talk About IT Ep. 15 — John Sherman settles in as DOD deputy CIO
John Sherman took over as principal deputy CIO of the Department of Defense roughly two months ago. But in that time, he's made good headway transitioning into the role and lending his past experience as the intelligence community CIO to support the Pentagon's major digital modernization initiatives.
Sherman joins Let's Talk About IT to share his early priorities, discuss the DOD's move toward cloud and artificial intelligence, and highlight the department's sustained efforts around telework, among other things.
One of his biggest focuses since joining DOD at the end of July has been the consolidation and modernization around the defense agencies and field activities, or what are referred to commonly as the Fourth Estate, at the request of DOD CIO Dana Deasy.
"So one of the things I've recently stood up in the last couple months is a new [defense agencies and field activities] CIO forum, and I'm taking lessons learned over from the IC, where I would have a CIO council over there," Sherman said. "That same principle where we can share what we're needing to do from an enterprise level in terms of metrics and areas we need them to move out on, but also as an area where we can share lessons learned. The rising tide raises all boats kind of philosophy on what we're doing."
If you want to hear more from the top leaders in the federal IT community, subscribe to Let's Talk About IT on iTunes, Spotify, Google Play, Sticher and SoundCloud. And if you like what you hear, please let us know in the comments on those platforms.