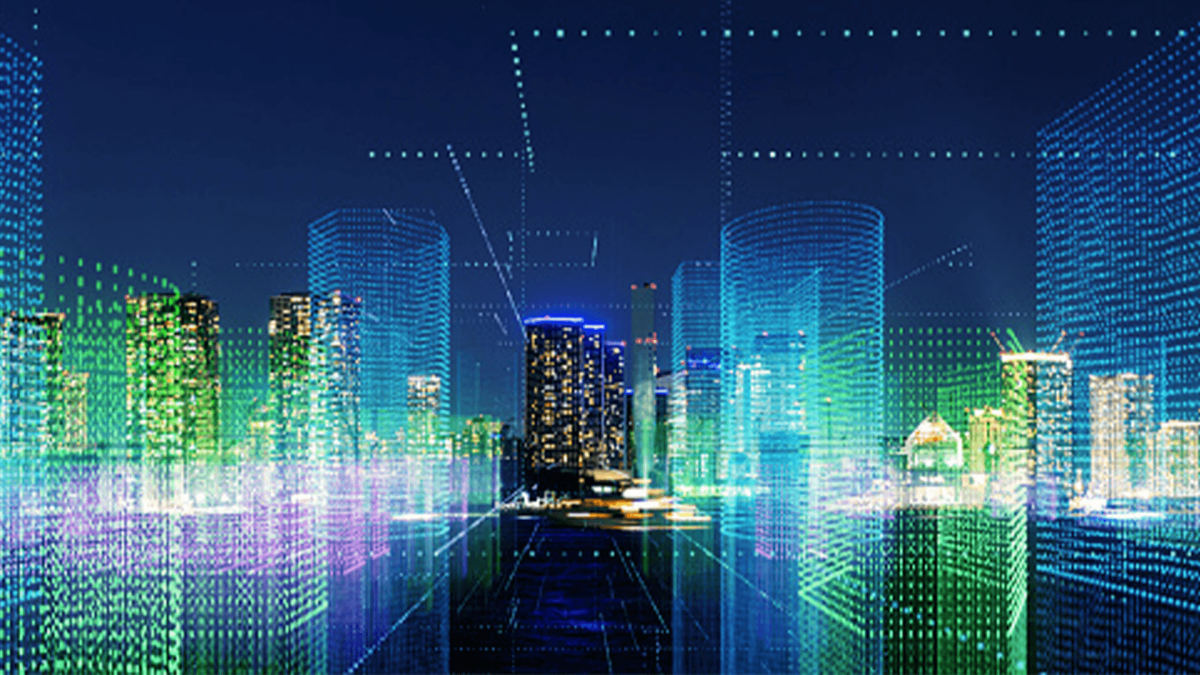 Why agency investments in network infrastructure remain key to modernization
Investing in network infrastructure is a foundational element driving IT modernization that can also give federal agencies greater cybersecurity awareness, according to a veteran IT and communications industry executive in a new podcast interview.
And while the impact of the coronavirus pandemic on federal agencies has slowed some efforts to migrate technology investments to the government's Enterprise Information Systems (EIS) and Alliant 2 contracts, agencies are making progress on modernization, says Dave Young, senior vice president for public sector at CenturyLink.
"Federal agencies' IT infrastructure requires a secure network foundation, but the problem is not all networks are created the same," observes Young. While every agency is facing their own unique modernization challenges, leaders from most agencies recognize that modernizing network infrastructure is critical to their ability to take advantage of new technologies.
Young highlights examples of how some agencies are pursuing modernization efforts, and he shares insights on alternative investment strategies for infrastructure in this latest FedScoop podcast, underwritten by CenturyLink. Among other points, Young discusses: 
Why the foundation of modernization is IT infrastructure
"It is imperative to look at updating the [network] foundation that [as-a-service platforms] are riding on. Federal agencies have to invest in the network infrastructure as the core to modernization," says Young.
Young asserts the best examples can be taken from peer agencies who have had successes like USDA or the U.S. Census Bureau.
For example, "the USDA's data consolidation effort through one of their Centers of Excellence has allowed them to deliver more services efficiently," he shares. "I also know that several agencies, including USDA, are looking at robotic process automation as a way to layer more modern services on top of their legacy systems."
How agency leaders think about IT modernization
Young agrees with agency leaders like Peter Ranks, deputy CIO for Information Enterprise at the DOD, who said at FedScoop's recent IT Modernization Summit that IT modernization is not just about technology. Rather it's about the advantages it brings to help an agency achieve the mission.
For example, executive buy-in, procurement, partnerships and product platform are all components that "ensure that the agency's foundation can support these future changes that are coming. And this is true for every agency — DOD or civilian agency, large or small. The scale is just different," says Young.
Infrastructure investments to reduce workforce burdens and cyber risks
"Many agencies look at [adopting an as-a-service model] as 'turning over their IT work to a contractor,' but that's not it at all," Young says. "As-a-service models take the agency out of doing the IT business and enables them to manage IT; and helps them focus on their missions and key deliverables, versus understanding specific pieces of technology."
Young explains how "a modernized network becomes the cyber professional's optimal sensor. The network allows them to understand how their enterprises interact with the world's IP domain."
Strategies for future investments
"Agencies' IT infrastructure requires a secure network foundation. The problem is not all networks are created the same. Many of them can't support all these new or innovative applications," Young says.
Young highlights four steps agencies can follow to deploy modern infrastructure solutions:
Identify high-level goals and the purpose of modernizing.
Conduct a thorough review of the current environment: inventory applications and utilization to know what the baseline is.
Examine workloads and priorities.
Evaluate the existing network platform to determine what can be leveraged.
But importantly, partnerships are key to agencies' success. "The bottom line is industry is here to help support both the end user needs and the networks themselves. It's no question that an integrated approach is the best approach," Young says.
Dave Young has been on the front lines of the integrated telecommunications revolution, supporting federal agencies, for most of his 30 years in the business. He has held senior leadership positions at AT&T, Lucent, Avaya and Level 3 Communications, joining CenturyLink in 2017.
Listen to the podcast for the full conversation on investing in modern network infrastructure. You can hear more coverage of "IT Modernization in Government" on our FedScoop radio channels on Apple Podcasts, Spotify, Google Play, Stitcher and TuneIn.
This podcast was produced by FedScoop and underwritten by CenturyLink.