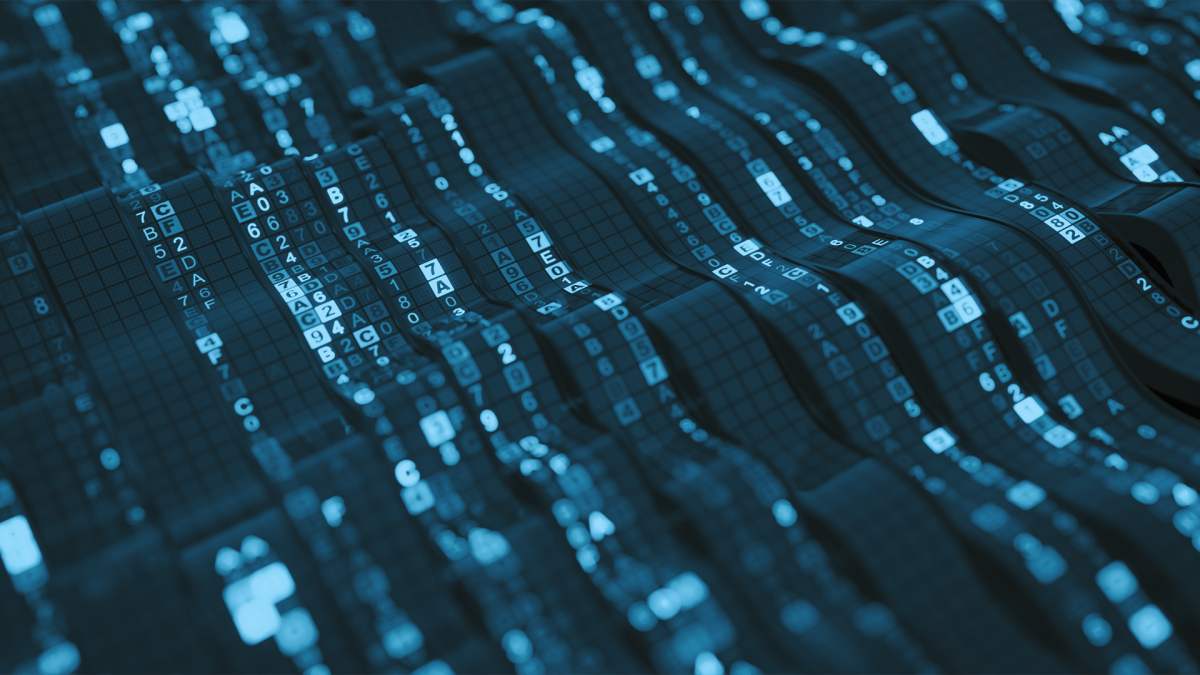 New data aggregation and analysis tools aid crisis response
The COVID-19 pandemic revealed a greater need to analyze data from a variety of sources — things like travel patterns, supply chains or health developments — beyond what most agencies often collect.
A new suite of tools can help federal agency leaders collect data and analyze multiple data sources outside the agency's purview to better inform their decisions on how and when employees should return to offices, according to data specialists in a new podcast.
"It's a challenging scenario to combat a hidden virus," which is why data science is increasingly important to safely bring our society back to work and school, says Michael O'Connell, chief analytics officer at TIBCO.
Cuong Nguyen, vice president of federal sales at TIBCO, joins him to discuss the role that data management and analysis can have in helping leaders mitigate health risks and supply chain weakness throughout the pandemic, in this podcast produced by FedScoop and underwritten by TIBCO:
The need for data science, visual analytics and data management
The challenge in creating policy and emergency response is that there is a two- to fourteen-day delay between infection until the patient is symptomatic. The bottom line is that leaders are struggling with data latency and quality issues.
"The data sources for cases, deaths, hospitalizations, tests, and so on, have problems the way they're collected and reported," says O'Connell. Data collection across jurisdictions hasn't been standardized in how officials count people affected by the disease or how health officials define positive test results and probable cause of death.
"Data science and visual analytics will play a crucial role as we try to look into this time lapse world," says O'Connell.
One way to help agencies to federate data into a single platform and layer analytics on top is through tools such as TIBCO's Connected Intelligence Cloud, he says. The platform pulls information from a variety of sources, including data on testing capacity, residential and workplace mobility, U.S. hospital data, pharmaceutical development, air travel and other statistics.
How to safely return the workforce to the office
With aggregated data and more effective analytics, agency leaders can begin planning the safest ways for employees to return to the workplace, Nguyen says.
TICBO recently developed a cloud-based control center and mobile application, called GatherSmart, which allows employees to self-report symptoms through a mobile application, explains Nguyen. Agencies can configure survey questions that align with current CDC guidelines — or at whatever combination of symptoms that the agency wants to use to exclude employees from coming back onsite.
"From an agency leadership perspective, they can use the control center to monitor and manage employees through a centralized dashboard. And on top of that, they can visualize COVID-19 hotspots to evolve policy and response [as the situation evolves]," he says.
Mitigating supply chain and emergency response challenges
Nguyen also stresses why modern data aggregation tools are critical to managing supply chains across all industries, including government. The Department of Defense, for example, needs near real-time data and actionable intelligence for its response to allocate test kits, supplies, and soon vaccinations to the localities with the greatest need, he says.
"It's a very dynamic situation with suppliers being interrupted and fragmented," adds O'Connell. "Having some kind of logistics and emergency response to the all these challenges that are impacting businesses and government agencies is an extreme focus area."
Data analysis platforms have become essential to assess usage of items across different time windows; to review supplies on hand and inventories; for ordering and expected delivery; and to forecast near-cost views, shares O'Connell.
"The sand is shifting underneath our feet here, and analytics and data science is really a crucial way of optimizing operations and in the context of what we're seeing with the COVID-19 situation," he says.
Michael O'Connell is widely regarded for developing analytic solutions across a number of industries, including financial services, energy, life sciences and consumer goods. He has published more than 50 papers and several software packages on statistical methods. His most recent published book is called "A Picture is Worth a Thousand Tables."
Cuong Nguyen has more than two decades of technology and client services experience, and he previously worked for IBM Tivoli Software and BMC Software before joining TIBCO. He now works with executives at federal, defense and intelligence agencies to get more out of their data.
Listen to the podcast for the full conversation on leveraging data for faster government decision-making. You can hear more coverage of "IT Modernization in Government" on our FedScoop radio channels on Apple Podcasts, Spotify, Google Play, Stitcher and TuneIn.
This podcast was produced by FedScoop and underwritten by TIBCO.