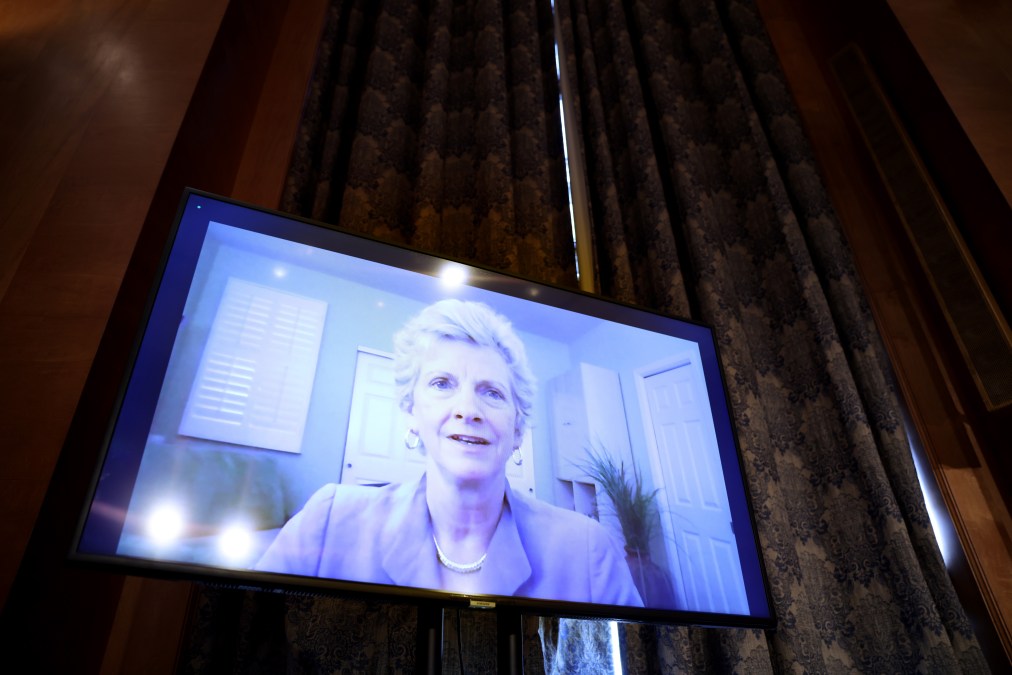 Robin Carnahan on GSA's role making 'the damn websites work'
Government services — and the expectations from American citizens — have changed dramatically over the past few decades.
It used to be that politicians could lose an election "if you couldn't get the snowplows when there was a snowstorm," said Robin Carnahan, head of the General Services Administration. But now, it's all about delivering reliable, efficient digital services, she told FedScoop during an interview on the Let's Talk About IT podcast.
"I kind of feel like that's what websites are now, like we have got to have the digital interaction with government be something that people want and that meets their expectations," Carnahan said. "My shorthand I say about this all the time is we've got to make the damn websites work."
During a wide-ranging conversation, Carnahan discusses more about the government's needs to serve Americans as they've come to expect in their daily lives, how GSA leading the charge to the workplace of the future and the need for greater tech talent in the government.
"Fundamentally government in many cases is a service delivery business. It does policy, but in the end, it has to deliver something for the people it serves, and we know that people's expectations about how they want service delivered is completely changed," she said. "We can walk down the street now and order pair of shoes and get it delivered to our house the next day, so our expectations are completely different."
Later in the podcast, Dell Technologies' Arveen Kohli joins to continue this conversation around improving federal digital services and how agencies responded over the past two years during the pandemic.
"The pandemic has taught us a lot coming in here on 24 months," Kohli said. "We have learned how to make swift changes in the organizations and one of the things that every industry leader has evaluated is not just how to make those changes swift, but how to sustain those changes."
If you want to hear more from the top leaders in the federal IT community, subscribe to Let's Talk About IT on iTunes, Spotify, Google Play, Sticher and SoundCloud. And if you like what you hear, please let us know in the comments on those platforms.