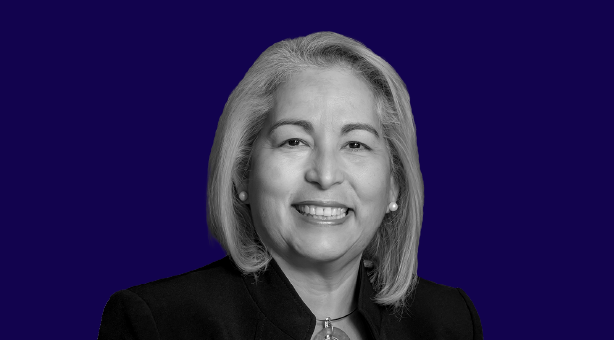 Securely migrating from legacy to modernized platforms
Moving from legacy to modernized platforms has been challenging for agencies across the government. But three new awards totaling $36 million from GSA's Technology Modernization Fund promise to ease legacy IT issues for the U.S. Army, the Office of Personnel Management and the Department of Housing and Urban Development, according to a chief technology official at Leidos.
"We see a journey, a journey of maturation and a journey of conversion," says Sandra Lopez, CTO for Leidos' enterprise and cyber solutions operations, in a new Daily Scoop Podcast from FedScoop. "It's very hard to consume the services and go from one mode of operation to another. It requires a cultural change—a cultural change in the contracting as well as in the consumption side. And it requires [industry partnerships] as they take on this journey for maturing into an enterprise-as-a-service delivery model. It is viable, it is feasible, but overall, you need a commitment to try and change. And that is hard to inject in well-established enterprises," she says.
Lopez highlights how Leidos helped facilitate more than 1,000 public and private cloud migrations helping government agencies—including armed forces—migrate workloads efficiently and securely. She also explains how moving legacy software applications had to be "continually designed, redesigned, engineered and extended through various integration efforts."
Federal leaders, whether civilian or military, need to consider several factors in their IT transformation and modernization projects, she says, including moving to "a software-defined enterprise where they can automate and orchestrate the components of that enterprise." She also says that implementing data-driven operations and reducing those data silos should be top-of-mind in establishing "the capability to collect data that helps you make decisions on a real-time basis."
You can hear the latest news and trends facing government leaders on such topics as technology, management and workforce on FedScoop and on The Daily Scoop Podcast channels on Apple Podcasts, Google Podcasts, Soundcloud, Spotify and Stitcher.
Sandra Lopez is the chief technology officer at Leidos who oversees enterprise and cyber solutions operations. Lopez is responsible for overall operation technical innovation, differentiation and strategy to include technical solutions for priority captures management of the IR&D portfolio and supporting technical performance on major programs.
This podcast was produced by Scoop News Group for FedScoop and underwritten by Leidos.