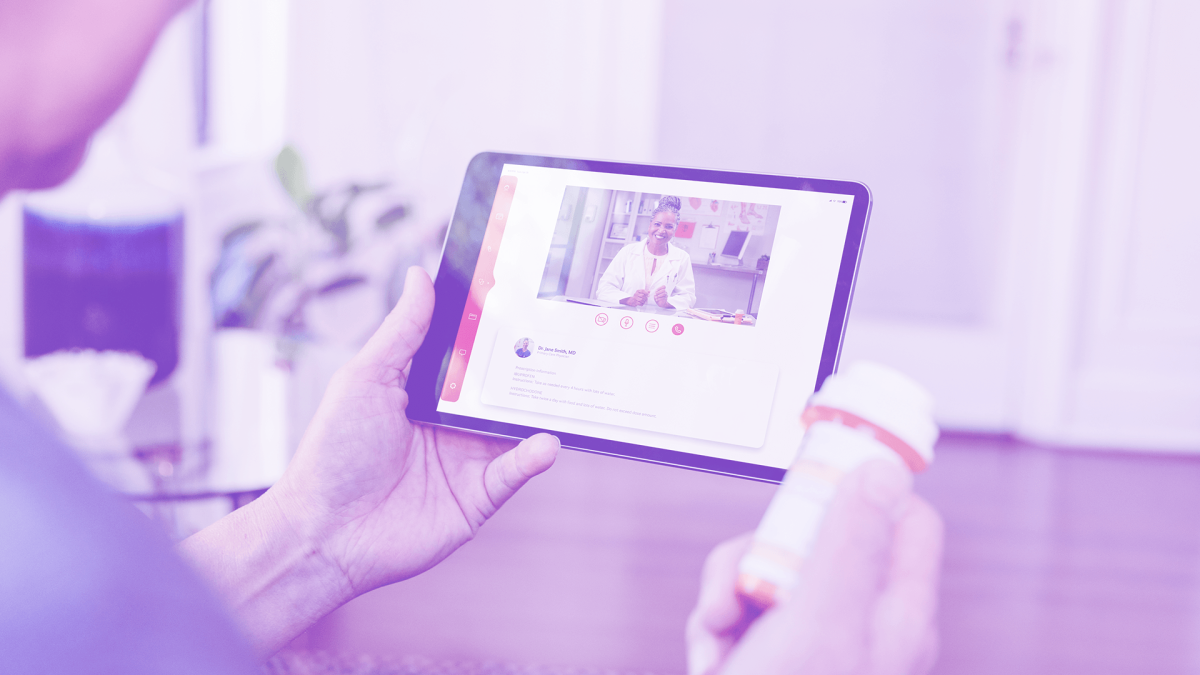 Using AI to augment public health services
Throughout the public health crisis, cloud and artificial intelligence-enabled tools have been a great help to advancing research, collaboration and mission activities. Particularly encouraging is the way that public health leaders are able to share biological information across the globe, says Google Cloud's Dr. Alexander Titus in a recent podcast interview.
"I think that collaboration across science has always been pretty strong. But this has really shown us some of the strengths around how fast we can collaborate [together]," says Titus, strategy leader for health and life sciences at Google Cloud. And the speed with which leaders are able to make data-informed decisions is in large part helped with AI-enabled tools.
He shares how AI is proving its worth among agency leaders and promises to improve how agencies respond to future public health needs, in a new podcast episode on IT modernization in government, produced by Scoop News Group and underwritten by Google Cloud.
Helping leaders make more informed decisions
Titus says efforts around vaccine rollout has been a great use case for AI's ability to streamline health response times. One of the capabilities Google is working on with their government partners is an intelligent vaccine impact solution — a three-part solution to addressing the health response.
"It first predicts and forecasts where COVID cases are going up. Second, it understands how the public is perceiving public health initiatives, or what the level of vaccine competence in the community is. And then third, it is actually scheduling and coordinating that delivery," Titus explains.
To make this all work, however, data needs to be organized in a way that provides actionable insights in real time.
"If that information is not organized in a way that helps provide good actionable data in real time to public health leaders, then that makes it challenging to make those data driven policy decisions," explains Titus.
The future of AI technology in health
The collaborative relationship between IT and health leaders has never been more important, Titus stresses. When building new capabilities, the goal needs to always be centered around a specific mission outcome — rather than the technology capability — to ensure leadership buy-in for the investment.
Titus says that healthcare is rich with a culture of in-person care, and so to implement tools correctly into how we deliver care, we need to have empathy for the end-user.
"People often are concerned that AI or automation or technology, in general, is going to start taking away that kind of personalization, human element out of government services," says Titus. But he argues that in reality, the situation is quite the reverse.
AI-enabled tools, like virtual agents, are able to respond to most frequently asked questions so health care providers now have more time to respond to unique questions or concerns, he explains.
Getting started with the right mindset
By identifying mission outcomes that can be improved with AI tools, leaders will start to see the specific utility the tools will have on improving their ability to serve, rather than just using technology for technology's sake, says Titus. The best way to begin is with a pilot program or protype to gain some quick wins.
"Eventually, as you build up these prototypes and successes, you could envision a time where you have [for example] a fully implemented vaccine management solution where people are scheduling all of their appointments, there's automated follow ups, there's the ability to do QR codes, and all these other great aspects. But you don't necessarily have to start with the whole thing all at once," he says.
Listen to the podcast for the full conversation on modernizing public health research and collaboration. You can hear more coverage of "IT Modernization in Government" on our FedScoop and StateScoop radio channels on Apple Podcasts, Spotify, Google Play, Stitcher and TuneIn.
This podcast was produced Scoop News Group and underwritten by Google Cloud.
Dr. Alexander Titus has built his career at the intersection of emerging technology and public service. Prior to working with Google, Alexander has held strategy roles around data science and artificial intelligence at McKinsey and Company, the U.S. Department of Defense and BioFabUSA. He is also the founder of Bioeconomy.XYZ, and online biotechnology publication.