Tyrone Grandison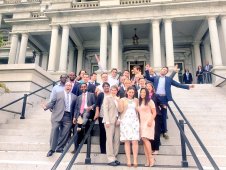 Former fellows open up on what got them hooked.
Tyrone Grandison, the Deputy Chief Data Officer for the Commerce Department, will be leaving his position with the agency next week.
Sponsored
Sponsored video: Commerce's Tyrone Grandison discusses ways to accelerate IT modernization in government as part of the IT Modernization Heroes series, sponsored by Dell and Intel.