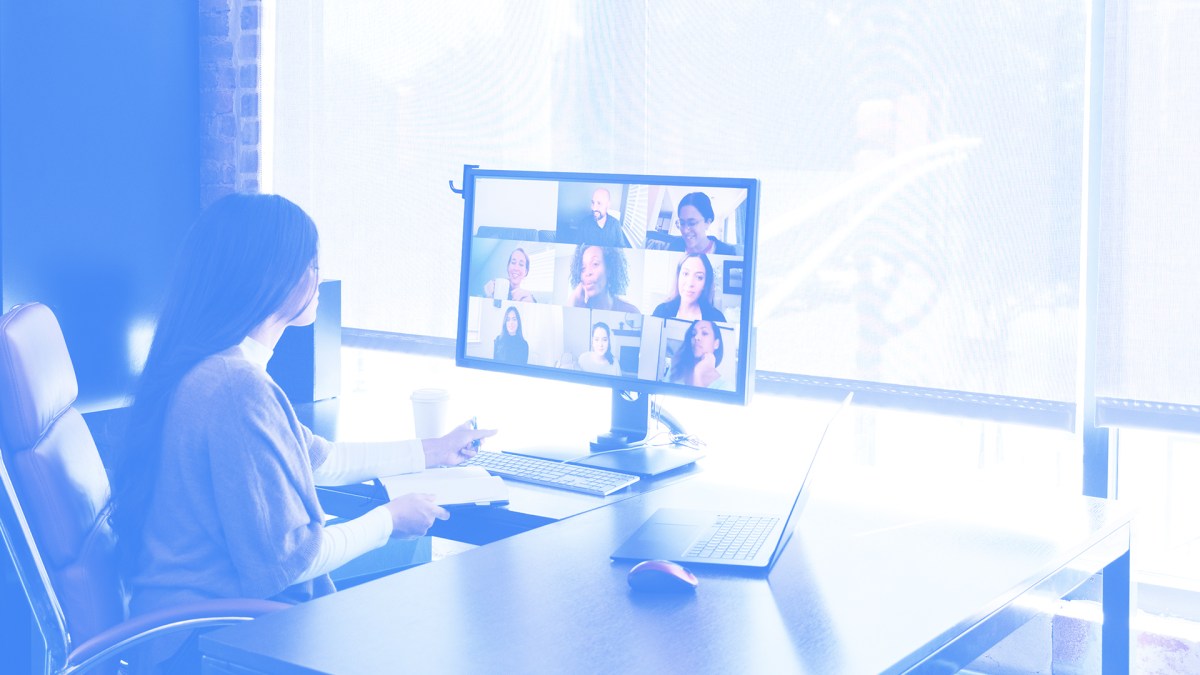 How agencies are embracing hybrid-work strategies and tools
The reaction to the pandemic is having a ricocheting effect on the way people interact — including with the workforce. And as government leaders evaluate how to bring employees back into the office, they have an opportunity to reconsider how virtual collaboration tools are bringing positive changes to the way employees are engaging with each other and with citizens.
Agencies adopted a variety of collaboration platforms over the last year, creating new connections between humans and technology that will allow them to shift rather seamlessly between working virtually and working in-person, according to Gary Danoff, global head of Google Workspace at Google Cloud, in a new podcast interview.
"I think government leaders should acknowledge that people are going to feel a little awkward about being able to come back to the office," Danoff explains. He describes several ways in which leaders can support their employees as they navigate different emotional responses during this transition.
People are looking for workplace structure that can help them return to a consistent way of collaborating with their team because there has been so much that has been unstructured during the pandemic, according Danoff. He outlines useful ways to take advantage of virtual collaboration tools in a hybrid work environment in the latest podcast produced by Scoop News Group, underwritten by Google Cloud.
Taking advantage of new tools during a hybrid transition
Before even talking about technology, Danoff says leaders need to start by recognizing that the transition period may be more difficult for some than others. This is a chance for leaders themselves to evolve how they work. One place to start is by providing some common structure in video meetings, like in Google Meet, and in person meetings.
"To the extent that leaders can refine their own techniques for conducting both in person and video meetings will determine the degree of psychological comfort leaders can create for people working in hybrid environments," he explains.
There are a lot of features in platforms like cloud-native Google Workspace and others, that existing and new customers should take advantage of. Technology can enable leaders, but they can also lead by example in their use of innovative methods of delivering their communications in both visual and audio, live and via on-demand.
Danoff cited, for instance, how collaboration platforms allowed states like Wisconsin and Rhode Island to set up virtual career centers for those constituents trying to return to the workforce
Virtual collaboration is building multi-generational bridges
"The other thing that I think is not so technology-based, but is really important…that can come out of COVID, is that we've been working cross-generationally more than we have before because we're on video calls with people of all ages," shares Danoff.
He cites research which shows that multigenerational teams — those that have a 25-year age span in them — produce outcomes which are 75% more likely to have a positive outcome than those with either a smaller span, or no span at all.
"So, my point is while we're coming back to the office, let's take back to the office with us the really good things that have happened in being forced to collaborate across generations, cross-culturally, cross-ethnically and cross-geographically by all the time that we've spent working from home," says Danoff.
Listen to the podcast for the full conversation on transforming the way government works. You can hear more coverage of "IT Modernization in Government" on our FedScoop and StateScoop radio channels on Apple Podcasts, Spotify, Google Play, Stitcher and TuneIn.
This podcast was produced by Scoop News Group and underwritten by Google Cloud.
Gary Danoff has been in the software business for more than two decades and specializes as an executive coach — working on ways leaders, customers and partners collaborate using Google Workspace across federal, state and local, and higher education markets.