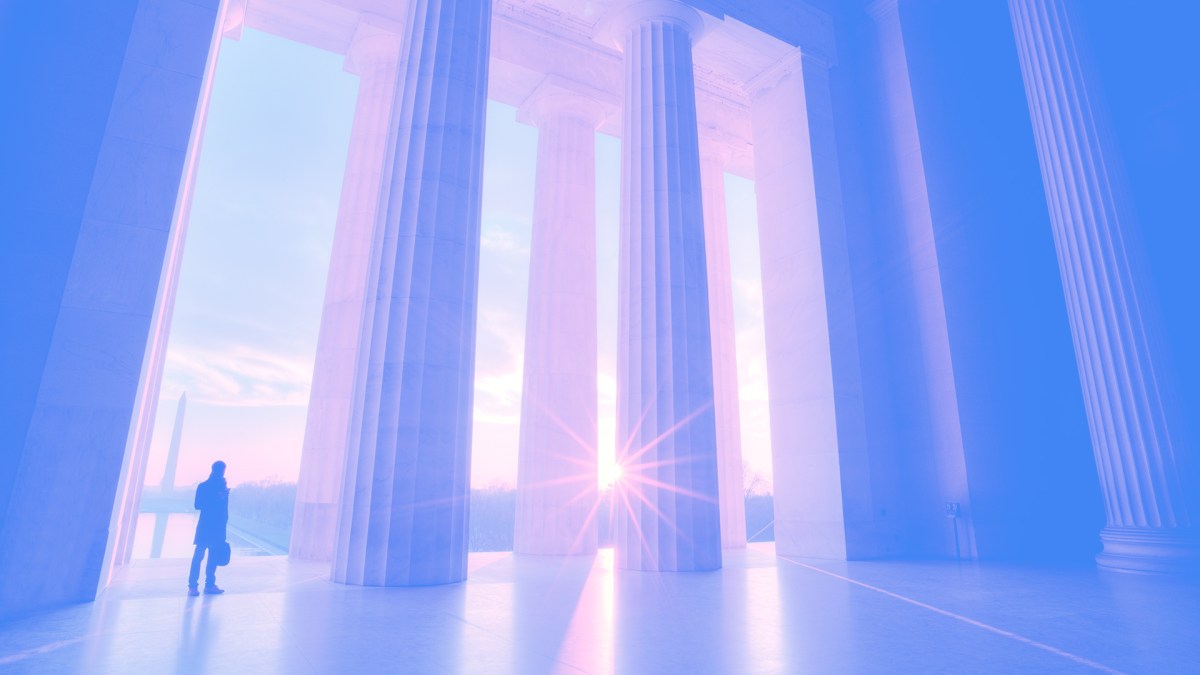 How federal and state agencies are meeting the mission with AI
Artificial intelligence tools are increasingly being used by government agencies to meet their mission needs. This last year in particular, the need to help people remotely and respond to the public health crisis pushed many federal and state agency leaders to evaluate and implement AI tools.
Technology evangelist Alexis Bonnell worked alongside several agencies to imagine the "art of the possible" as they took significant steps towards AI and machine learning adoption.
One of the most striking examples Bonnell noted was how Oak Ridge National Lab integrated an AI tool to process large data sets when analyzing COVID-19 drug therapy pipelines.
They "screened 1.3 billion virtual molecules in 20 hours in order to accelerate the drug discovery for COVID-19." Putting that into perspective, Bonnell noted that screening over 1 billion compounds in less than a single day is roughly 50 times faster than what was possible using software previously.
Bonnell a strategic business executive with Google breaks down several myths about AI development and how agencies have been able to implement simple and effective projects to improve mission outcomes in this podcast, produced by Scoop News Group and underwritten by Google Cloud.
Meeting community needs in a crisis
Bonnell noted that the appetite for technology to solve serious challenges that arose during the pandemic really pushed a curiosity for AI and machine learning. The biggest three challenges, according to Bonnell, were the need to serve constituents remotely, mitigate the unemployment crisis and to respond to public health needs.
State agencies were overwhelmed by people reaching out for assistance after cities went on lock-down. Some areas that might have 10,000 inquiries a day, went up to 100,000 or into the millions, she said.
Adding to the complexity of the demands, said Bonnell was that "it wasn't just necessarily understanding if someone was eligible for unemployment and getting it to them as quickly as possible. These states also had to think about 'Are we getting money out in the right way— in a responsible way?'"
Bonnell described how states such as Illinois used AI-enabled tools get resources into the right citizen hands. And some states — including Wisconsin and Rhode Island — used AI to help get people back to work.
"There was really interesting work around what we call the 'virtual career centers' and leveraging technology, career bots and data and information matchmaking," she said. What impressed her was how the states implemented AI and ML to push out information to help individuals access training and match them with job opportunities.
Investing in AI to serve mission needs today and in the future
Bonnell highlighted a variety of other AI projects agencies have been working on to advance their missions. What was encouraging, she said, is that government leaders are learning they can invest simultaneously in gathering both current and historical data while at the same time working on optimizing the use of that data for AI.
"Sometimes we'll see a group will focus on one before they can do the other, or vice versa," Bonnell said, but the idea of a parallel track can drive more learning around AI enablement.
"So many AI use cases have either already been solved or a lot of advancement has been made. And so one of the things I would love to demystify is that people do not need to start from scratch," stressed Bonnell. "We really encourage IT leaders to think about reusing a lot of each other's AI investments to building off of.
Listen to the podcast for the full conversation on meeting mission needs with AI. You can hear more coverage of "IT Modernization in Government" on our FedScoop and StateScoop radio channels on Apple Podcasts, Spotify, Google Play, Stitcher and TuneIn.
This podcast was produced by Scoop News Group and underwritten by Google Cloud.
Alexis Bonnell has nearly two decades of experience in public service, where she has helped organizations design and create strategic programs to meet their mission goals. Prior to working for Google, she served in offices at the United Nations and USAID.