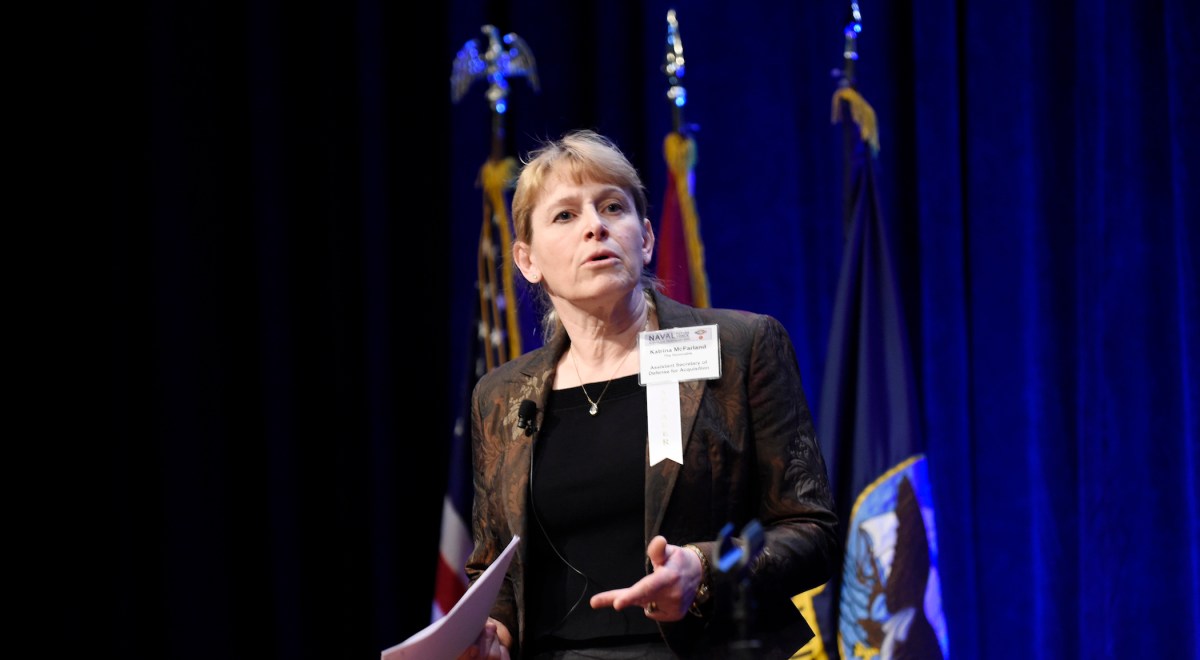 Let's Talk About IT Ep. 8 — Developing AI for national security
The National Security Commission on Artificial Intelligence is out with its interim report to Congress, in which it expressed confidence that the U.S. is "up to the challenge" of continued AI innovation leadership.
NSCAI Commissioner Katrina McFarland joined Let's Talk About IT for a candid conversation about the interim report, the commission's massive event to showcase its findings and what's up next.
"What's the status of where we are in artificial intelligence? And how does this set the tone for the future? And what are our concerns?" McFarland said of the report and its assessment of the AI landscape in the U.S.
Stakeholders are largely "coming to the agreement that we have to get out and share the messaging on artificial intelligence in a manner that people understand," she said. "This is important, it is here to stay, and we have to not only get on the bus — we need to be in the driver's seat."
Next, the commission will focus on "taking the assessment and building a plan," McFarland said. "Where are we going to take it, what findings are we going to do, how do we make recommendations to the writ large congressional interest as well as the Department of Defense and all federal agencies?"
The final report is slated to come out in March 2021.
The episode is wide-ranging, touching on topics like the perception that tech companies are resisting work on AI in defense and other national security missions — like Google backing out of Project Maven — and the Department of Defense's narrow adoption of the technology.
"There are some very great pockets of excellence that we've seen," McFarland said. "But broadly speaking, we're still focused on narrow use of artificial intelligence in the department. There are very many impediments to that, and they aren't just only resources. They're policies, they're methods, there's a reluctance, there's a difference in understanding, there's cultural impediments. We have a huge amount of need, and we need to set changes in motion."
If you want to hear more from the top leaders in the federal IT community, subscribe to Let's Talk About IT on iTunes, Spotify, Google Play, Sticher and SoundCloud. And if you like what you hear, please let us know in the comments on those platforms.