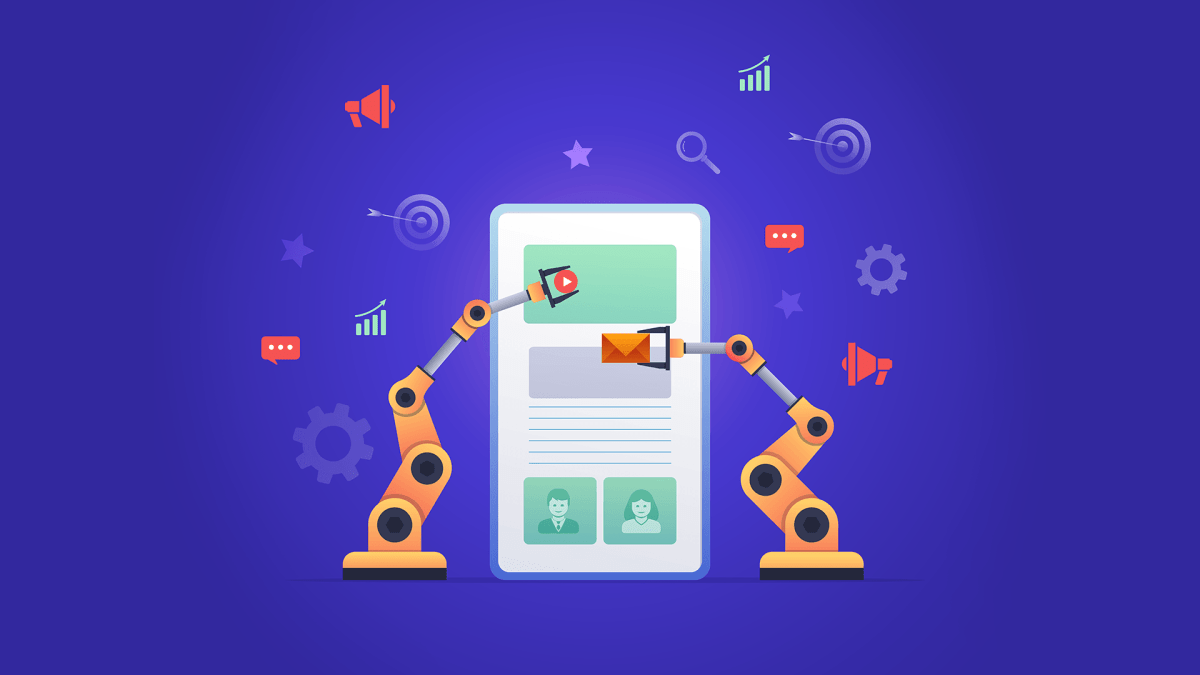 Reducing workforce and budget constraints with RPA tools
Federal agencies are finding more ways to adopt robotic process automation tools to meet the needs of citizens and to help their employees use their time more productively, according to agency leaders in a new podcast.
By offloading mundane business tasks, federal workers can focus on more valuable work. Automation reduces the instances of human error or fraud that drive up costs.
"I've never seen a technology that's been as quickly adopted as this," shares Christopher Townsend, vice president of federal sales, UiPath. "Most adoption of RPA starts in back-office applications. It starts out in finance, HR and IT services and provides some significant efficiencies, cost avoidance and improves productivity."
But the application of RPA is can be much broader because every component where an employee can touch a keyboard can be automated, says Sunil Madhugiri, CTO for the U.S. Customs and Border Protection.
"The benefits of these bots are going to be numerous," adds Louis S. Charlier, deputy CIO for the U.S. Department of Labor, as more people "learn about automation and shift staff to higher-value work."
The three technology leaders discuss the adoption of RPA in the federal government in this new podcast produced by FedScoop and underwritten by UiPath:
Why are agencies adopting process automation?
The end goal is not to take jobs away, but to make people more efficient so that they can concentrate on the mission and do less mundane work, Madhugiri says.
He shares how the CBP started to make substantial use of enterprise automation bots to help agents in the field.
"We pretty much embraced RPA just about two years ago, and I can tell you that our workload for officers has gone down dramatically," he says. "We are a massive organization of about 65,000 people, so my goal here is to make sure that I can take these technologies and give it in the hands of our operators so that they make the life easier and they can do their job better."
Opportunities that agencies can especially look to are entitlement programs such as SNAP or Social Security. Townsend shares how there are hundreds of millions of dollars that go out every year and improper payments can be significantly reduced just by bridging legacy systems more effectively with RPA.
"The other really exciting thing about the technology is the linkage with artificial intelligence and machine learning … in terms of document understanding, chatbots and image recognition," says Townsend. "My piece of advice is, let's be bold and look at some of the big challenges we've had in government for a long time and where we can solve for inefficiencies.
Use cases for robotic process automation
As agencies rapidly adopt RPA, the success stories continue to stream out. The three leaders discuss of few of these cases, including how:
The IRS is saving an estimated 15,000 full-time employee man-hours per year.
The Bureau of Labor Statistics automated approximately 85% of the workload to convert text heavy records into codes for annual work-related injury surveys, improving the accuracy of report analysis and shifting staff focus to higher-value work.
The CBP saved the airline industry and travelers hundreds of hours and millions of dollars with bots that notified airlines of travel ban updates as the COVID-19 crisis unfolded.
Listen to the podcast for the full conversation on leveraging process automation to meet today's surge in citizen demands. You can hear more coverage of "IT Modernization in Government" on our FedScoop radio channels on Apple Podcasts, Spotify, Google Play, Stitcher and TuneIn. 
Lou Charlier has more than 30 years of IT experience in federal government and the private sector and has served in the Office of the CIO at the Labor Department since 2006.  
Sunil Madugiri has held a variety of computer engineering positions for companies including Bell Labs, Sun Microsystems, Oracle and Salesforce, before joining the U.S. Government Customs and Border Protection Agency.
Christopher Townsend has served a variety of federal business development leadership roles for technology firms including Blue Coat Systems, Intel Security and Cisco Systems and is an active board member of the D.C. chapter of the Armed Forces Communications and Electronics Association.  
This podcast was produced by FedScoop and underwritten by UiPath.