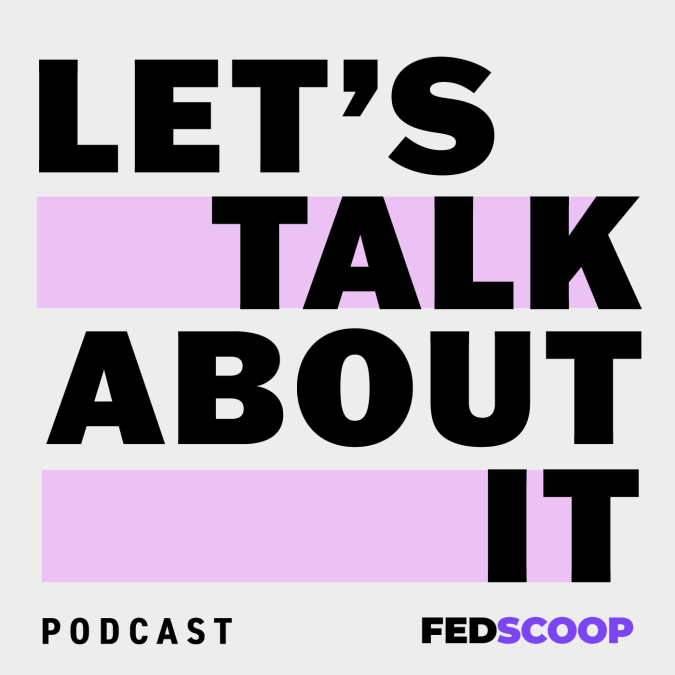 What's next for federal data innovation, ft. Eileen Vidrine
In January, Eileen Vidrine, well known in the federal technology community for her leadership as chief data officer of the Air Force, took a new detail as senior strategic adviser for data to the Federal CIO.
In an exclusive interview on the Let's Talk About IT podcast, FedScoop caught up with Vidrine to hear about her new role, how she's spearheading federal data innovation efforts to support the Federal CIO, and what's next for CDOs and the Federal Data Strategy.
"I was honored to be asked by our Federal CIO … to lead data innovation at a federal level," Vidrine said on Let's Talk About IT. "This is really an opportunity to leverage the lessons learned and the proven state-of-the-art practices of bringing together data experts with our functional leaders to drive what I call data insights into that decision-making process. Tactical to strategic, it's all about the art of the possible and then scaling data-driven decisions across the federal government."
If you want to hear more from the top leaders in the federal IT community, subscribe to Let's Talk About IT on iTunes, Spotify, Google Play, Sticher and SoundCloud. And if you like what you hear, please let us know in the comments on those platforms.