10x's work on catching duplicative grants shows where GSA office is headed
The National Science Foundation first identified the problem as agencies increasingly turn to 10x for tech solutions.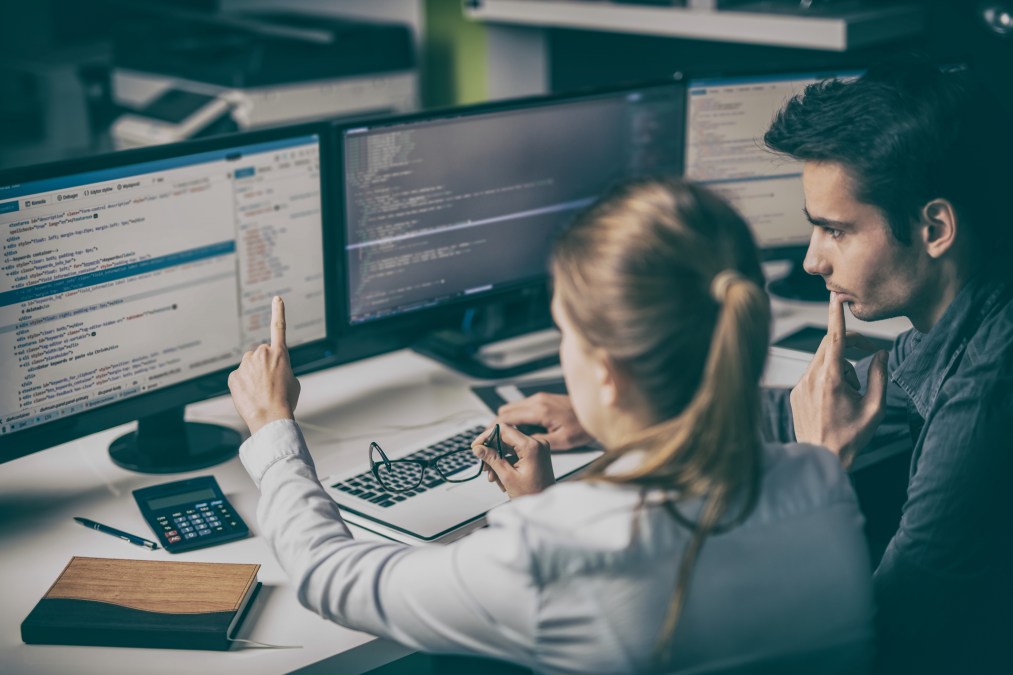 Some 10x projects start with an in-house pitch and others with an agency problem, as when the National Science Foundation (NSF) sought a technical solution for duplicative research grants.
10x is a General Services Administration fund supporting "high-impact ideas" from civil servants, and NSF applied for help because it struggles to catch multiple awards in the same grant space.
NSF isn't alone — the problem stemming from grant applications being protected — but 10x sees an opportunity to improve information sharing while mapping agencies' differing workflows.
"This is really what we want the future of 10X to look like," Will Cahoe, project coordinator at 10x, told FedScoop.
While NSF has a "ton of technical acumen," the agency approached 10x for its parent Technology Transformation Service's (TTS) expertise in product design and digital strategy, he said.
A $20,000 phase one consisted of the 10x project team determining there was, in fact, a federal marketplace need for tech to solve the problem.
"Just because an agency pitches an idea to 10x, we don't want to put the pressure on the agency that they have to own what we are building," said Nico Papafil, director of 10x.
Currently the project is in the third week of an eight- to 10-week phase two, where 10x analyzes the regulatory environment, timelines and potential for failure. The second phase comes with $175,000 and may yield a customer other than the agency that presented the problem initially.
In this case, NSF is considering using blockchain to receive, identify and adjudicate duplicative grants, and 10x will evaluate that approach.
The fund may decide to move on to a $650,000 phase three to develop a minimum viable product for at least one agency customer, in which case the project team will add an engineer with a deep knowledge of database architecture, Cahoe said. Or 10x could find that NSF can handle things from there.
"We don't really know where it's going to go, and that's part of 10x," Cahoe said.
10x's U.S. Data Federation project is in phase four, as is one other project helping agencies code program eligibility criteria into a centralized web service — the first time any products have made it so far.
The final phase lacks a set dollar amount, though there is a cap of $1.28 million across all projects in phase four. Funding is allocated based on what projects need for scaling and ongoing maintenance, with 10x's intention being to hand each product off to the customer agency or agencies.
The phased approach mitigates 10x's risk when uncertainty is the highest, Papafil said, and a clear solution isn't required up front. About 120 ideas across 30 agencies sought investment in the second of 10x's two evaluations per fiscal year, which happen in the early second and fourth quarters.
"This is the most diverse set of ideas we've had from every corner of government," Papafil said.
About 50 phase one projects are funded a year, with a third making it to each successive phase. Projects involve everything from data tools to artificial intelligence to acquisition, and Papafil said his goal is to optimize that portfolio moving forward by aligning it with TTS's strategy.
Every phase in 10x's process produces a report, and Papafil said he wants to synthesize project results as a sort of how-to guide for agencies to reduce the "duplication of ideation."
Having only been around for two fiscal years, 10x maintains a "startup mentality" testing venture capital principles in government, Papafil said. He declined to speculate whether 10x might see a budget increase next fiscal year, choosing instead to focus on results.
"If we continue to punch out high-impact products … then yeah, maybe," Papafil said.