Pentagon No. 2 foreshadows future of 'uncompromising' cyber-hygiene
"We want the bar to be so high that it becomes a condition of doing business," Shanahan said of cybersecurity.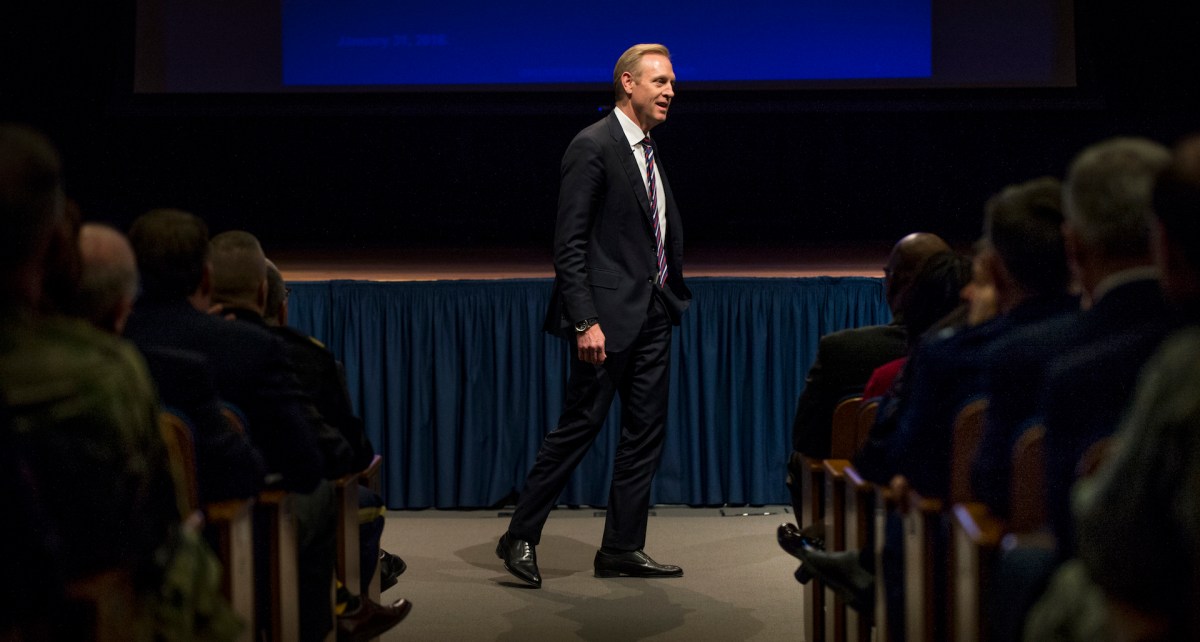 The Defense Department's No. 2 official hinted Tuesday of a future in which the military's cybersecurity is "uncompromising" and good cyber-hygiene is a condition of business.
Deputy Secretary Patrick Shanahan explained at the WEST 2018 conference in San Diego that the "vulnerability of cyber is significant," requiring a change in how the Pentagon approaches its work with industry.
He proposed a policy under which, like a financial disclosure statement, "we want you to sign a cyber disclosure statement that says everybody you do business with is secure."
"I don't think you would sign that tomorrow," Shanahan said. "We need to get to that level, because your secrets, our secrets are exposed. The culture we need to get to is we're going to defend ourselves. And just like security clearances or any time information is compromised, we want the bar to be so high that it becomes a condition of doing business."
While the department isn't planning to "drop that safe on anyone's head right now," he said "that's what we want to get to. It's too important."
Asked by reporters after his keynote if specific policy might be coming, Shanahan responded vaguely on the genesis of his comments and how they tied to his extensive background at Boeing, which placed utmost importance on "product integrity and safety."
"And I think of things like safety, and cyber falls into that category, whether it's safety or security, as being one of those things that should be uncompromising," he said. "So it's less of about a threat than how we should practice, I call it, good hygiene."
He continued: "In companies where you have that level of discipline that I grew up in, you're uncompromising. My preference would be tonight to say, 'That's it, we're going to … come down hard,' because we should."
Rather, his office is generally looking at the best path to take to more formally build cybersecurity hygiene into the DOD culture.
"This becomes, how fast do you tear the bandage off?" Shanahan said. "Part of this is get inside, look around, then start to put these things into place."