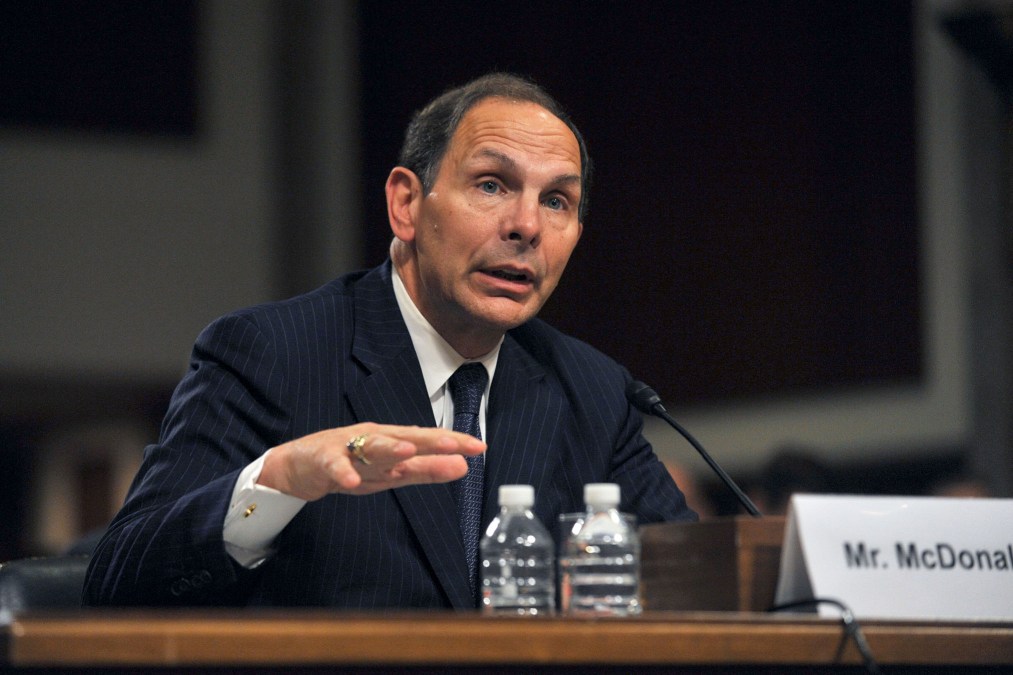 Brilliant in 20 Ep. 2 — Values-based leadership with Bob McDonald and LaVerne Council
Brilliant in 20 returns with its second episode featuring a fellow Department of Veterans Affairs (VA) alum, former Secretary Robert D. McDonald. 
Also the former CEO of Procter and Gamble, McDonald sits down with host and former VA Chief Information Officer (CIO) LaVerne Council for a conversation about values-based leadership, the importance of culture, and how to increase and elevate the level of trust in an organization. McDonald discusses what it was like to transform the culture of a large federal organization like VA in the midst of a national accountability scandal and how he began by doing the previously unimaginable: sharing his personal cell phone number with the nation's taxpayers. 
He addresses how he worked to dissolve some of the hierarchy at the Department by removing name placards and requesting that his employee call him "Bob," because "intimacy happens on a first name basis, and intimacy builds trust." He shares how many of these lessons stemmed from his time at Procter and Gamble and the need to foster a values-based culture across international boundaries, markets, and even languages. 
Listen to the episode to hear which language Bob spent a significant amount of time learning and how, even after daily lessons, it took extra effort for him to find a way to convey the idea of "leadership." Bob's article for the Harvard Business Review, "A Non-Partisan Model for Public Service Leadership," is available now at hbr.org. You can read more about Bob and his approach to large-scale, values-based leadership, at https://www.robertmcdonald.com/.
A partnership between Scoop News Group and Council's company, Emerald One, LLC, Brilliant in 20 is a celebration of leadership, sharing the lessons learned by visionaries in a variety of fields like technology, business and government in just about 20 minutes.
Visit the Emerald One website for more about Emerald One, which focuses on helping leaders navigate transformation, including the new remote work environment, by addressing the five elements of leadership, cultural awareness, trust, value maximization, and time compression.