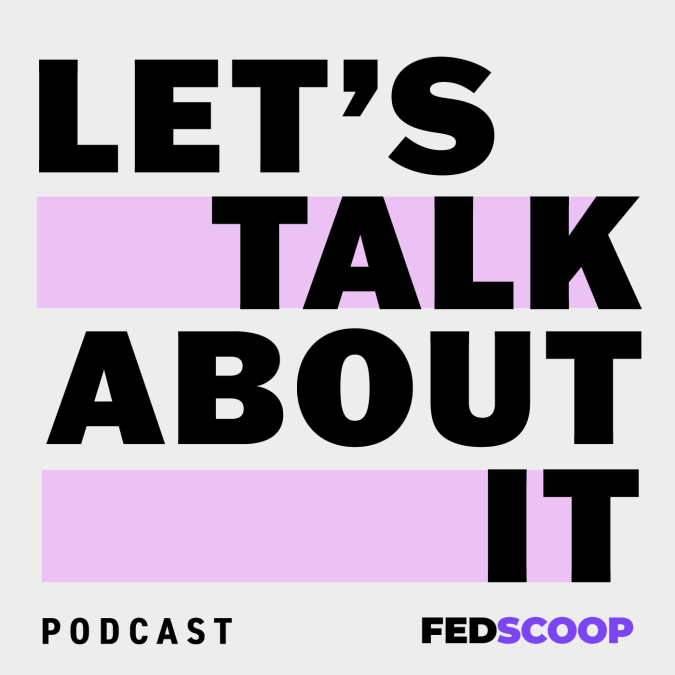 From JWCC to 'Fix Our Computers': An interview with Air Force CIO Lauren Knausenberger
Air Force CIO Lauren Knausenberger recently spoke with FedScoop during an extensive interview about her IT priorities for the Department of the Air Force and the progress the service has made in its move to the cloud, expansion of software factories, and much more.
In the first part of that interview, published on the new DefenseScoop Podcast, Knausenberger shared the four pillars that served as the foundation for her IT strategy. She also detailed work being done to make the Air Force more secure in cyberspace.
Now, on a new episode of Let's Talk About IT, during the second part of that interview, the Air Force CIO explains how her service is anticipating the award of the Joint Warfighter Cloud Capability (JWCC), wok being done around Joint All Domain Command and Control, and how she is trying to do right by service members who earlier this year demanded that the Department of Defense fix their computers.
If you want to hear more from the top leaders in the federal IT community, subscribe to Let's Talk About IT on iTunes, Spotify, Google Play, Stitcher and SoundCloud. And if you like what you hear, please let us know in the comments on those platforms.