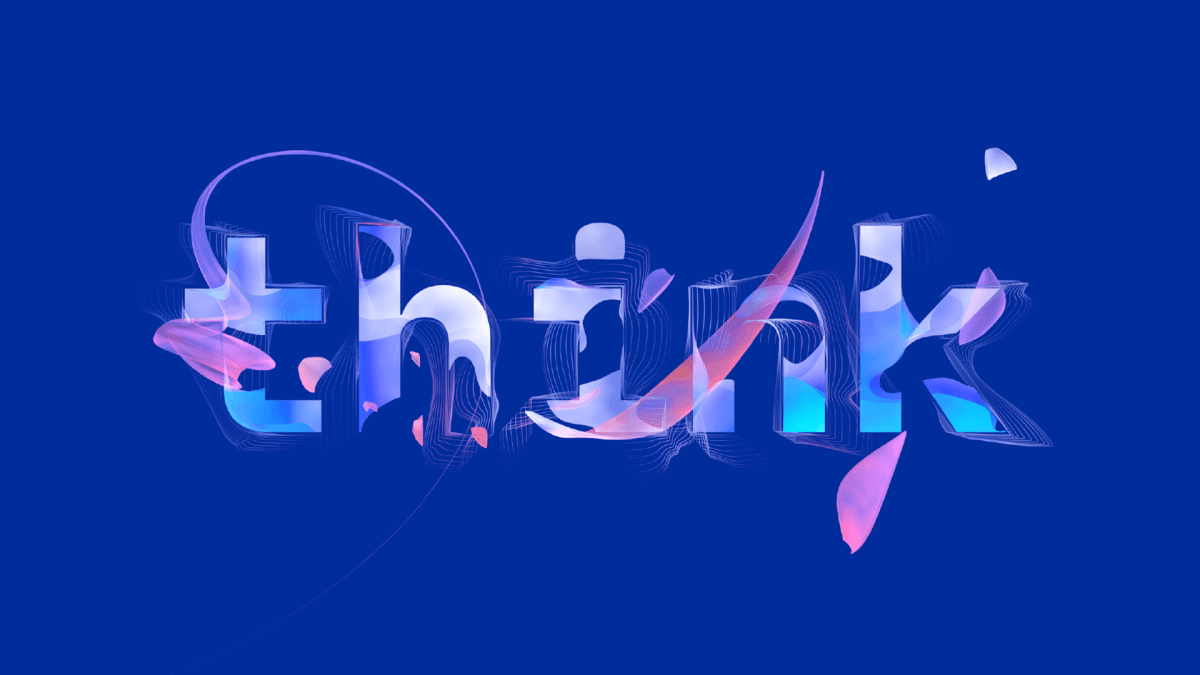 How necessity revealed government's potential to innovate
Public officials across the nation have come under extraordinary pressures to keep up with the demands for public services. But they've also shown a remarkable ability to innovate in a hurry, says Jay Bellissimo, General Manager, U.S. Public and Federal Market at IBM.
While much of that innovation was driven by necessity, "it illustrates the potential to transform government faster than many would have thought possible," he says. "What we've heard from many of our clients was that they were surprised — both by how easy it was to innovate on the fly, and how relatively inexpensive it was as well."
"Because of the urgency around the pandemic, [public sector leaders] have been able to realize benefits in almost real-time — especially those who have implemented technology that allows direct constituent engagement, freeing up employees to address pressing issues," he says in a new podcast produced by FedScoop and underwritten by IBM.
"I'm convinced that government agencies like those, some of whom only just started modernizing, will be more likely to continue to embrace solutions that drive citizen engagement and lead to sustainable outcomes. It's never been more apparent that agility and unity are necessary to meet unprecedented events like a pandemic," he says.
Bellissimo shares observations about what the last few weeks have revealed about harnessing modernized technologies at government agencies. He also welcomes the community to hear more stories at IBM's upcoming Think Gov virtual summit:
Responding to unexpected needs at speed
One of IBM's key take-aways from working with public sector agencies during the pandemic is the importance of responding with empathy, urgency and assurance, says Bellissimo.
"Agencies needed someone to really listen, understand their challenges, and propose and implement solutions designed for their unique situations. Clients also wanted solutions immediately! And finally, organizations — both public and private — wanted some assurance from us that we know how to navigate to 'what's next.'"
Bellissimo cites Children's Healthcare of Atlanta as an example, where staff members were overwhelmed with the volume of incoming pandemic-related calls. "They needed a solution in hours — not days," he says. So IBM quickly mobilized Watson Assistant for Citizens, which it offered to public sector clients for free for 90 days, to manage their calls, "so that front-liners, like nurses, could focus on care, not calls."
He also points to the importance of leadership by public sector executives like Carlos Gimenez, the mayor of Miami-Dade County, which deployed Watson Assistant to handle citizen inquiries about COVID-19; and Jessica Tisch, the commissioner of New York City's Department of IT, which helped the largest school system in the country deploy technology to students for remote learning.
 On the ingredients to catalyze innovation
"Necessity did play a big role in many government responses," Bellissimo says. "But I think that they felt more comfortable going from 0 to 60 in a second because they were assured of custom-tailored solutions that could be delivered much quicker than they thought possible — and for a lot less money."
Bellissimo points to new research from the IBM Center for the Business of Government on the keys to success to "Innovation and Emerging Technologies in Government." The research examines what agencies known for embracing emerging technology platforms —including the General Services Administration and the Census Bureau — are discovering and how their lessons translate across the government to others who want to follow in their footsteps.
One of the lessons he shares is how innovative agencies tend to "operate technology investment programs that work much like venture capital firms in the private sector. They provide seed funding for pilots and demos and apply stage gating and other management techniques that test an idea's viability before full planning and implementation. These programs also allow for expansion as solutions mature," he says.
The emergence of the "cognitive enterprise"
Bellissimo also explains why the convergence of new technologies — such as artificial intelligence, automation, the Internet of Things, blockchain and 5G — has the power to transform business models, reinvent processes and help organizations reimagine the way we all work.
As those technologies come together, they are enabling enterprises to function at a higher, more cognitively integrated level "so that data-driven decisions are the default. Any organization — whether public or private — can become a cognitive enterprise," he says.
He points to the Veterans Benefits Administration, and the work of Dr. Paul L. Lawrence, Undersecretary for Benefits, as an example of how cognitive enterprises are emerging within the federal government.
On forging the future of government
Bellissimo provides a preview of an impressive roster of federal, state and local government leaders and IT innovators slated to talk about their digital transformation journeys during IBM's upcoming Think Gov summit, taking place online on July 1, 2020.
In addition to a keynote from the VBA's Paul Lawrence, the Think Gov summit will feature presentations from Suzette Kent, Federal CIO; Anil Cheriyan, Director of GSA's Technology Transformation Services; Col. Bob Kinney, Missions Director at the Department of Defense Joint Artificial Intelligence Center; top IT officials from the Department of Homeland Security, the U.S. Postal Service, the FBI, NASA and other federal agencies; as well Miami-Dade County's Carlos Gimenez and New York City Department of IT Jessica Tisch.
IBM is also bringing in its top global leadership team to talk about technology innovation, including Executive Chairman Ginni Rometty; CEO Arvind Krishna; President Jim Whitehurst, Executive Vice President John Kelly; Senior Vice President for IBM Services Mark Foster; and Red Hat Vice President of Public Sector Paul Smith.
The Think Gov virtual summit on July 1 will feature a series of in-depth virtual breakout discussions this year around four major initiatives:
Preparing for the unprecedented.
Turbo-charging government service.
Government transformation and hybrid cloud.
Addressing new cyber challenges.
"Throughout Think Gov, we expect to drive new discussions around how government agencies can take some of the innovation lessons we've learned in recent months and lay a broader foundation for transforming government so that they're ready to meet future challenges," Bellissimo says, adding, "Registration for Think Gov is super easy. Visit ibm.com/thinkgov."
Listen to the podcast for the full conversation on government innovation. You can hear more coverage of "IT Modernization in Government" on our FedScoop radio channels on Apple Podcasts, Spotify, Google Play, Stitcher and TuneIn.
This podcast was produced by FedScoop and underwritten by IBM.