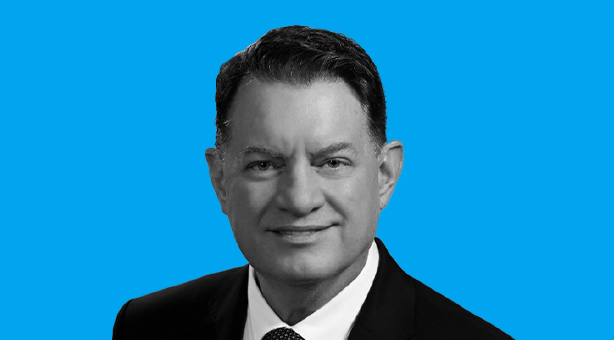 Taking a global view of federal multi-cloud security
Civilian, defense and intelligence agencies require reliable, high-capacity IT networks capable of moving data around the globe. But as cloud computing comes to dominate agency IT operations, the need for ubiquitous, cross-domain security — from the edge to the cloud — and the importance of artificial intelligence to automate IT operations have become ever more critical.
One organization that has played a leading role in advancing cloud computing, global IT security to the edge, and AI is Microsoft.
Rick Wagner recently spoke with FedScoop about key challenges he sees federal agencies still working to overcome — and some of the lessons Microsoft has learned as it continues to meet its customers' needs on a global basis.
"Protecting the nation from rapidly evolving cyber threats is our number one priority," he said. "There are three foundational aspects to the security of Microsoft: One is secured-by-design foundations. The second is adopting a zero-trust architecture. And third, would be comprehensive end-to-end protection across our platforms."
However, Wagner added, "you also need a global view of the threat landscape. Microsoft has a dedicated team who…continuously monitors the global threat landscape. We see 43 trillion signals synthesized daily, and we use sophisticated data analytics and AI algorithms to synthesize those signals. And we have a global team of 8,500 security experts who work those processes."
Wagner also described how Microsoft's decision years ago to support open-source software — and its creation of Azure Arc, a multi-cloud management tool — continues to help federal agencies stay flexible as their hybrid and cloud requirements change.
"It gives [agencies] a seamless view that extends beyond the capabilities of our Azure Cloud, so [whether they're operating] in on-prem data centers, edge locations, or anyone else's cloud…they can centrally manage and govern infrastructure running in these diverse environments."
Wagner also touched on suggestions for adopting AI and automation more quickly, especially as agencies collect more data from the edge of their networks, and the importance of acquisition reform to keep up with the rapid evolution of IT services to support the government's many missions.
Listen to the entire podcast interview at FedScoop's Daily Scoop Podcast. You can hear the latest news and trends facing government leaders on technology, management and workforce on FedScoop and channels on Apple Podcasts, Google Podcasts, Soundcloud, Spotify and Stitcher.
This podcast was produced by Scoop News Group for The Daily Scoop Podcast and underwritten by Microsoft.