Major challenges remain for health IT interoperability
ONC hosted two panel discussions to talk about the challenges and successes of the adoption and sharing of electronic health records.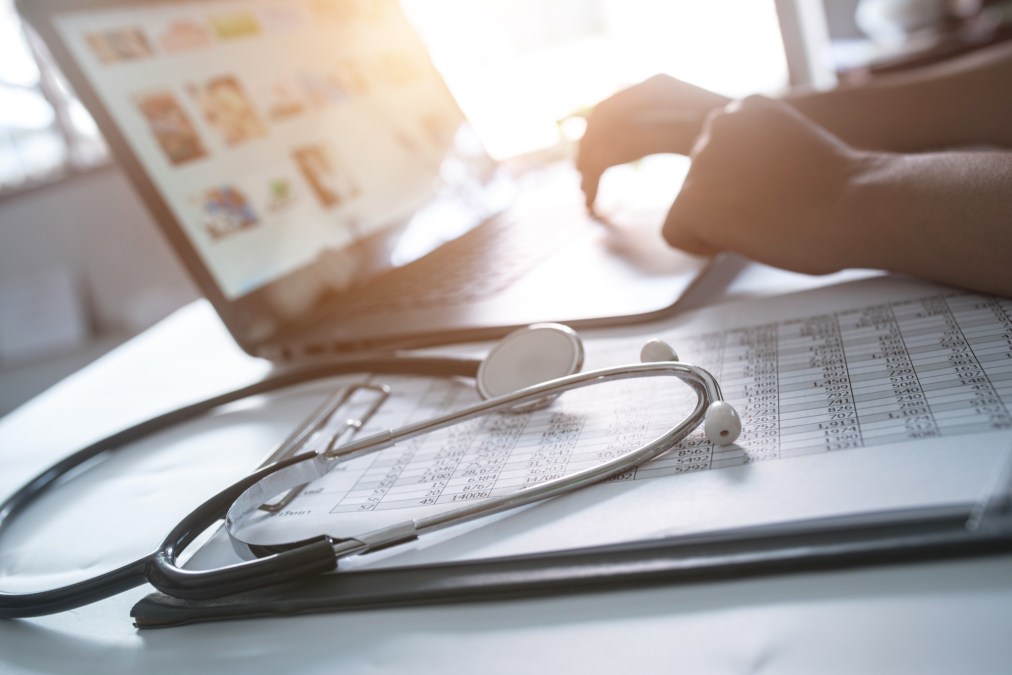 The road to the seamless sharing of patient data across the digital health care spectrum is not measured in miles or meters, but in the continued collaborative efforts of the public and private sectors to build and regulate networks for the free flow of information.
But for all of its efforts, the Office of the National Coordinator for Health IT concedes that path to interoperability remains winding. That's why it hosted two panel discussions Tuesday for National Health IT Week to talk about the challenges and successes of the adoption and sharing of electronic health records.
"We certainly still have a long ways to go with health IT, whether it be usability or interoperability, but we wanted to talk a bit about where we've come so far," said Principal Deputy National Coordinator for Health IT Genevieve Morris.
The panels focused on both the interoperability of the digital devices storing EHRs and their usability in an effort to map out where the health sector is and where it still has to go.
Among the takeaways were:
It's not a tech problem — it's leadership
Ed Cantwell, president and CEO of the Center for Medical Interoperability—a nonprofit research lab advancing data sharing in medical technology—said that while innovation is being spurred through the health care sector, the gap in information sharing is coming from a lack of collaboration.
"I have a hypothesis that you could put 20 executives in a room representing comprehensive interoperability, there would be vendors, hospital CEOs and physicians, but it's not a technology problem," he said. "It's a lack of coordinated leadership. I think the call to action is let's put those people in a room. Every other industry has done it, they've come together and put their differences aside."
Cantwell also said during the panel that while ONC does have the leverage to guide the policy direction of health IT, the private sector will have to lead the move toward greater interoperability.
"I think this is the time where the private market needs to step up," he said. "Whether it's for-profit or nonprofit or public or military or [the Department of Veterans Affairs], if we are to start the slurry of digital and set a goal to be on parallel with every other data liquid industry, then I think we need to stop this fantasy of think that ONC can, from the sidelines, impact a $3 trillion market."
There's no one-size-fits-all
John Kansky, president and CEO of the Indiana Health Information Exchange, said that part of the challenge of interoperability is that it has to serve a diverse range of needs across a wide network, from physicians to hospitals to insurance providers.
"I don't think moving health care data around the country is any less complicated than moving people and stuff around the country," he said. "Interoperability isn't one thing. Every organization has complex interoperability needs."
Kansky said that both government and the market have distinct roles in guiding and adapting interoperability and have to collaborate to ensure that they can make it more efficient.
Hard-to-build software to meet every need
Andrey Ostrovsky, chief medical officer at the Centers for Medicare & Medicaid Services and the Children's Health Insurance Program, said it's very difficult to design a product centered on its ease of use while also delivering functionality that serves the layers of users in health care.
"It's very hard to build software well," Ostrovsky, the former CEO of predictive insights platform Care at Hand, said. "It's even harder to build software well when you have multiple end users. When we talk about the federal government's role in somehow influencing how software gets developed or evolves, we not only have the design constraints of what does the patient need but also what does the physician need, what does the practicing admin need, what does the potential payer need in terms of reporting, and then we've got what does the federal government need?"
To try to bridge those gaps, at least when it comes to physician adoption, ONC Chief Medical Information Officer Andrew Gettinger said the office is working with MedStar to develop a usability package to help smooth the rocky process physicians face in implementing an EHR system.
"Putting in an EHR is very different than buying an automobile," he said. "If you are buying an automobile, you have a couple different choices for color and drive off the lot pretty quickly. When you do an EHR, there are hundreds and perhaps thousands of small decisions that the implementation team makes along the way."
Gettinger said ONC expects the usability package to be out by March 2018, which will hopefully provide doctors with a streamlined process for EHR adoption.