With 5G coming to IoT, Zangardi says the future of cyberdefense is 'originality'
As the magnitude of IoT devices increases, the DHS chief information officer said the key ingredient for future cyberdefense will be originality.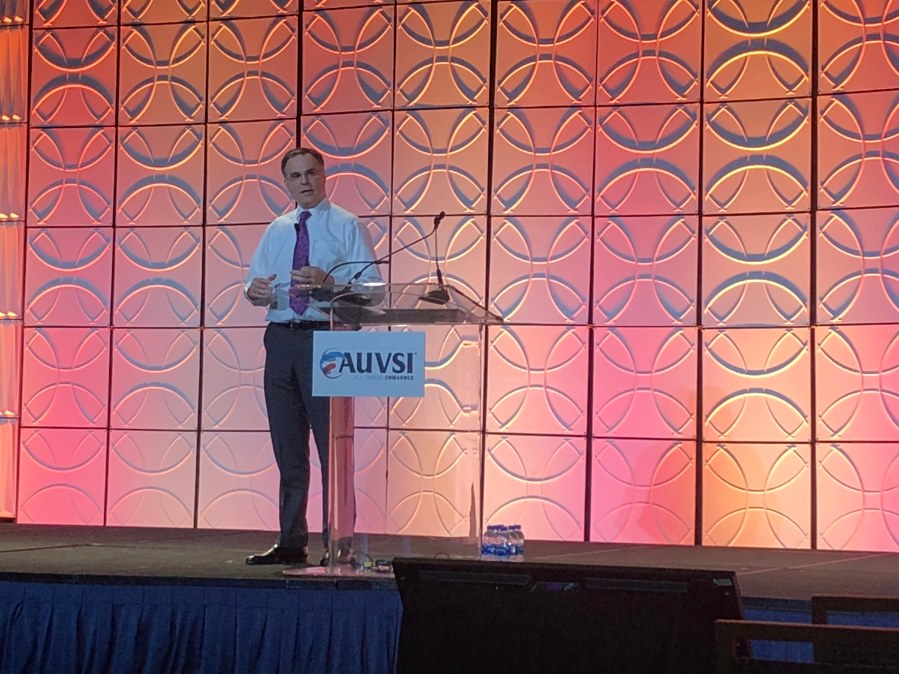 As the development of next-generation wireless internet opens the door for a greater expanse of connected devices, Department of Homeland Security CIO John Zangardi said Thursday that the key ingredient for cyberdefense will be "originality."
The development of 5G connectivity and the growing ubiquity of Internet of Things devices means industry will require creative thinkers to protect hardware and the networks that support it, Zangardi said at the Association for Unmanned Vehicle Systems International's conference.
"When you think of originality, it isn't about something that's brand new," he said. "It's about being different and better. How do you improve a situation and take action? Doing those things is what makes you more original."
From internet-connected refrigerators to unmanned defense systems, Zangardi said that the amount of data being exchanged across networks makes cybersecurity a key element in the product development process, and for IT executives, it requires a wide-ranging view of the network infrastructure.
"Every aperture is a vulnerability, and we need to look at the whole chain of events that's going to happen there," he said about the growing number of internet-connected devices. "More importantly, when you are building [unmanned aerial vehicles] or aircraft systems on other platforms, you have to think about that and you have to build in cybersecurity from the beginning."
This challenge is compounded by the vulnerabilities of federal agencies' legacy systems and will require CIOs to find new ways to mitigate threats while finding funding to upgrade their infrastructures.
Zangardi said the hurdles have required his teams to approach the problems with a creativity that calls on different and better solutions, citing the Department of Homeland Security's Digital Service — a part of the U.S. Digital Service that recently redesigned the U.S. Customs and Border Protection Trusted Traveler programs website — or the department's chief information security officer, which has the flexibility to deviate from the agency's intrusion defense framework to tackle new problems.
"You have to have a process in place, you have to [be] creative and thinking differently and better," he said. "And you have to make sure you are implementing those smart ideas as you build on to those UAVs of the future."
Because threat actors are incredibly adaptable, Zangardi said to protect networks from future attacks requires protocols that encourage collaboration, flexibility and the ability to think differently.
"Whether you are talking about business systems or [information technology] systems or weapons systems, you have to think about change management," he said. "It's important to think about things and how you put it out there. Build in change management, build in cyber protections up front. It really pays dividends downstream."