Agency leaders aim to mix mission with perks to attract cyber workforce
Federal agencies are trying to get creative with the incentives they offer in-demand hires.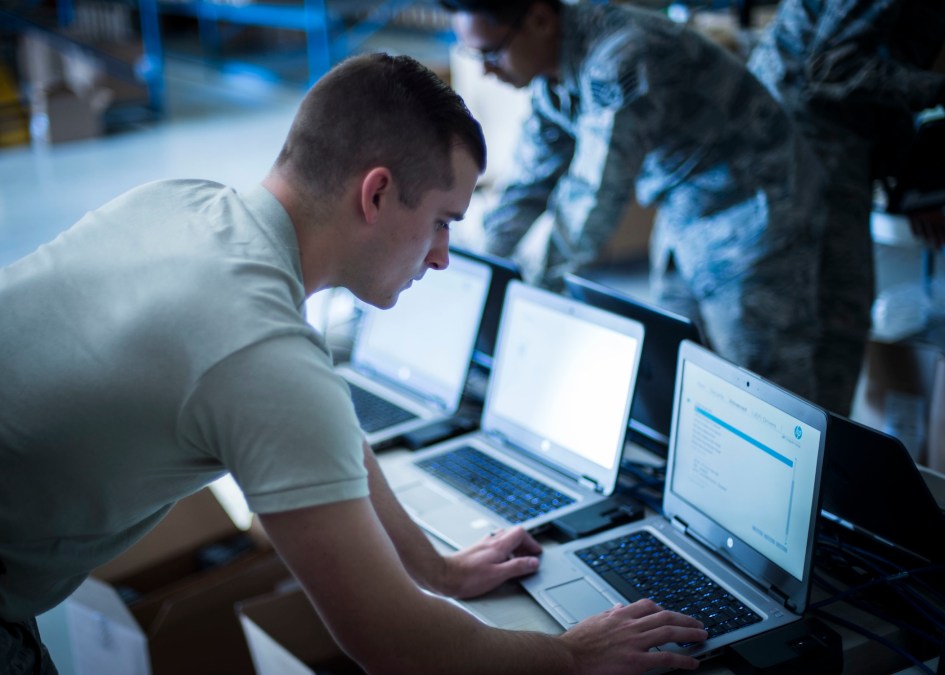 Despite often being behind the proverbial salary compensation eight ball when battling the private sector to attract cybersecurity talent, federal agencies are trying to get creative with the incentives they offer in-demand hires.
Agency leaders from the FBI and the departments of Defense and Homeland Security, speaking at DC CyberTalks Thursday, said while they are leveraging higher pay authorities and offering captivating mission, they are also blending in an alchemy of perks to entice cyber professionals to federal service, such as student repayment plans, flexible schedules and career paths.
"Finance is not the exclusive driver for cybersecurity," said Steve Rice, DHS deputy CIO. "It's assuring that we have some kind of work-life balance, allowing for flexible telework agreements, addressing alternate work schedules and also where we have deep bonafide needs, [offering] opportunities for 100 percent remote access and working environments for supporting the department's mission."
The drive to procure quality cybersecurity talent in the government has become even more pronounced of late, with the Trump administration making recruiting, retaining and reskilling employees toward technology fields a key initiative.
Knowing that private companies can quickly outpace them when it comes to paying fresh and even experienced cyber professionals, Brian Dastur, acting section chief of the Cyber Readiness Section at the FBI, said the name of the game has become keeping your employees happy enough to stay for as long as you can, while preparing for their eventual departure.
"We've had people that are maybe making $200,000 a year and the most I can offer them is $150,000," he said. "We can give you mission all day long. Most people, when they hit that three-year mark, that's really a good mark that they are going to be sticking with the bureau for much longer. But there's a certain point where they are going to want to leave. We can only give them good work at that point and a good working environment."
Dastur said that at about the 10-to-13-year mark in the FBI, career professionals start contemplating what their retirement picture will look like, making the higher salaries of the private sector a strong lure. But the bureau is also considering the weight of work-life perks. The FBI is conducting an upcoming pilot to allow employees to work from remote offices rather than travel to Washington.
Some agencies also offer retention bonuses as high as 25 percent of an employee's salary, will pay $10,000 a year in student loan repayment plans or offer professional development courses, the panel said.
The DOD is also implementing higher pay rates for in-demand skills through its Cyber Excepted Service, which establishes a set of competency standards across the enterprise that can be used to plug skills gaps with better compensation.
But while money talks, Donald Heckman, principal director and deputy CIO for cybersecurity at the DOD, said it's not the only thing that will keep an employee in a job or will get them to come back to one from industry.
"People quit people before they quit organizations or mission," he said. "We have a focus that we're ensuring leadership development, understanding how to be a good leader, for this area we are working in."
Ultimately, it's not about whether an employee will leave, but when. So the trio said their agencies are also trying to make it easier for former employees to come and go from the private sector when a need arises.
"We are looking at a broad definition of cybersecurity and also ensuring that we have a bonafide need of certain elements," said Rice. "Depending on that mission, that may drive the incentives that might be available for that part of the mission, but it's going to be driven by bonafide need, limitations or challenges in hiring that talent and recognizing that that talent may not necessarily be wed to a long-term career in the mission I need."