Air Force's new aircraft maintenance app cuts down record-keeping hassles
The iOS app BRICE aims to cut down on the amount of "walking, wandering and waiting" that aircraft maintainers have historically had to do.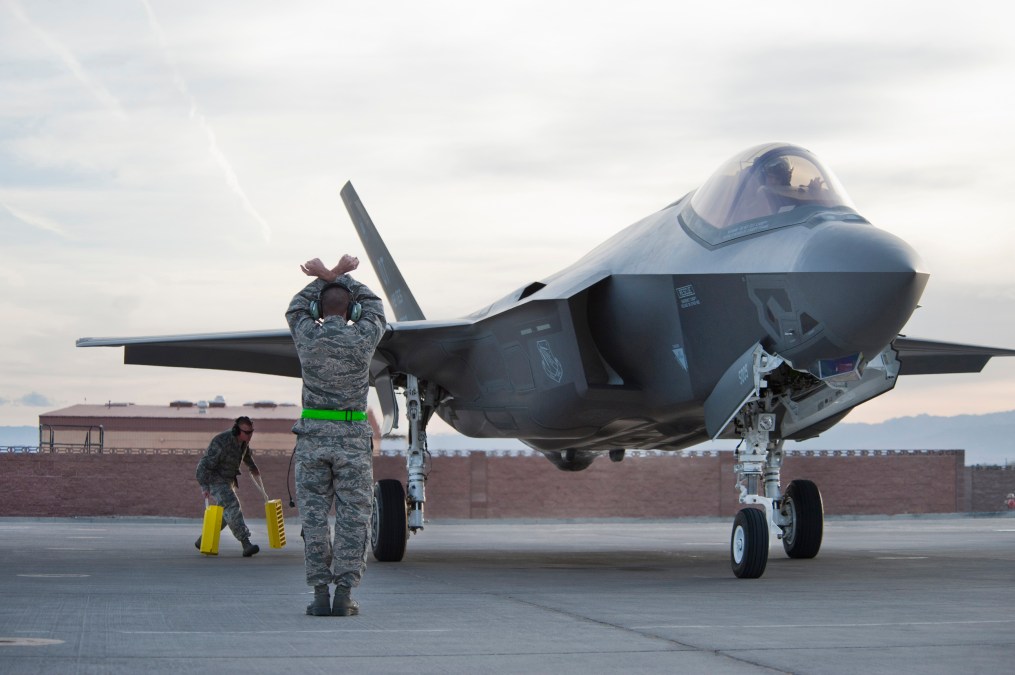 The Air Force believes it has found a way to cut down on all the pesky "walking, wandering and waiting" that its aircraft maintainers have historically had to do while attending to planes.
The solution comes in the form of a mobile app. The Battle Record Information Core Environment app (BRICE for short) is a tablet-based iOS app that allows maintainers to record their work for the official record while still on the floor next to the aircraft in question, eliminating the need to walk over to a desktop and pull up the Air Force's legacy maintenance record system.
"The Air Force is undergoing a digital transformation even as we talk," Maj. Gen. Cedric George, the Air Force director of Logistics, told reporters on Wednesday. "The logistics community is leading the way."
The app, George says, was build "by maintainers, for maintainers" and in partnership Amazon Web Services as its cloud provider as well as Apple, Verizon and secure development company Monkton. The app went live in January 2019 and is currently being used by 100 maintainers at the Davis–Monthan Air Force Base in Arizona. George hopes to deploy it to 100 more by the end of this month.
The most difficult part of building the app wasn't the actual development or even the process of integrating with the legacy system, George told FedScoop. Instead, it was the "cultural piece." Maintainers were easily on board, he said, and leadership saw the value too. But a "frozen middle" of staff, he said, had to be convinced. For them, forgoing a system that's been in place for years and adopting a culture of calculated risk-taking has been challenging. "I will tell you, there's still pushback!" George said.
Meanwhile, the app is already delivering on its hassle-saving promises. In user testing surveys, 81 percent of the maintainers using the app said it saves them at least one hour per shift. There has also, George said, been a 60 percent improvement in the integrity of the maintenance data gathered with this app as opposed to through the legacy desktop-bound system.
The Air Force projects that the time savings could mean $83 million over five years in manpower cost avoidance at Davis Monthan Air force Base, Arizona. There's also the possibility that a tool like this could help the Air Force retain its maintenance staff, something the Air Force has struggled with in recent years.
"When we signed up for aircraft maintenance, the image in our head was not sitting at a desk," Master Sgt. Daniel Brierton said in a statement. "Maintainers are here to fix jets. This effort aides maintainers by reducing time spent on documentation, transit, and legacy IT systems."