Air Force seeks innovative tech to improve pilot training
AFWERX is running a challenge to get ideas that will shape the second iteration of Pilot Training Next, an initiative designed to help the service train new aviators faster but with the same quality.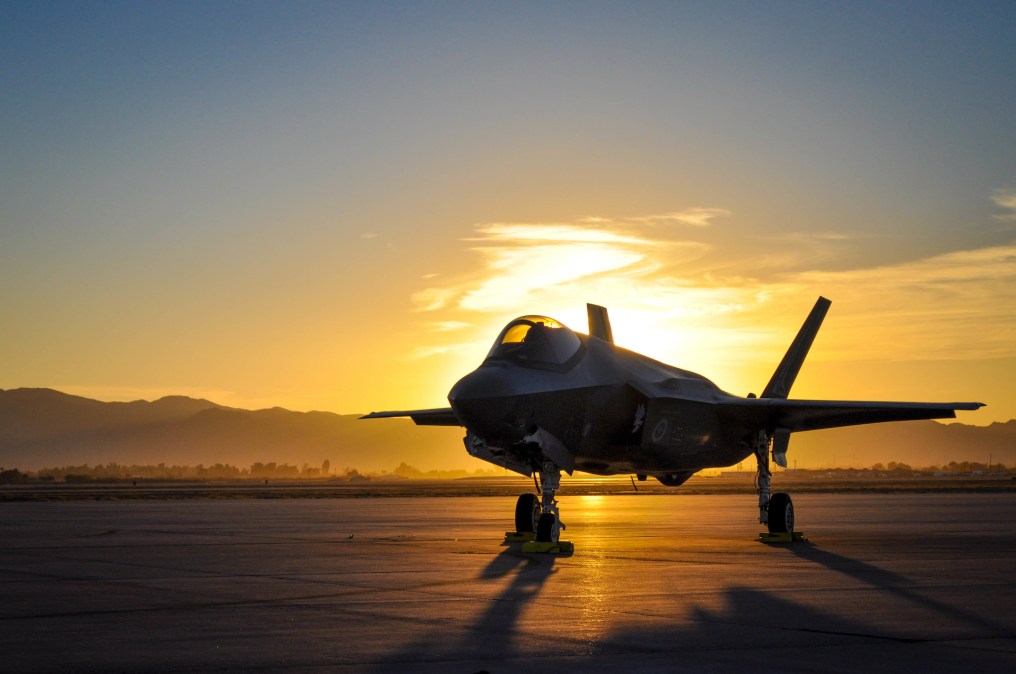 The Air Force is turning to industry and academia for high-tech upgrades to train its pilots — and it's ready to spend $300,000 or more to get them.
Air Force innovation group AFWERX is running a challenge to get ideas that will shape the second iteration of Pilot Training Next, an initiative designed to help the service train new aviators faster with the same quality. To get these new ideas, the group is using an "ideation platform," a virtual space where anyone can post ideas and comment or like the ideas of others, Lt. Col. Eric Frahm, chief product officer for Air Education and Training Command, told FedScoop.
Pilot Training Next, at its core, is about learning methods, Frahm said.
"How do we learn more effectively, how do we enable our students to become self-actualized learners within the program?" he said.
In this challenge, the service is looking for tech that will enable it to do just that — solutions in areas such as data science, artificial intelligence, biometrics, simulator development, virtual reality platforms or graphics engines and adult education platforms.
In participating, companies and academia get the chance to have their technology incorporated into "a total redesign of the program which has the potential to reach $100M or more in contracts over time," according to the challenge website. And though Pilot Training Next is looking at these new solutions in the pilot context for now, Frahm said some of the ideas could be incorporated into other aspects of Air Force training.
"Your product gets embedded in the trunk of this tree that turns into this next generation learning system and learning ecosystem that again, spreads out not just through pilot training but to all learning activities than the Air Force conducts," he said.
Version 1
The key technology-related contribution to the first iteration of Pilot Training Next was making an effective simulator widely available "so that the students could use a simulator basically whenever and wherever they wanted to," Frahm said.
The simulator normally used in pilot training costs around $4 million, Frahm said, and students don't get as much access to them because there are not very many. Virtual reality enabled the Air Force to get that cost down to about $10,000 to $15,000.
"The two simulators are not the same," he said. "The $4 million simulator is very, very high fidelity to the aircraft. You do get something for that additional money. The question that we were exploring was what is the end result of having a simulator available on-demand versus having this kind of exquisite piece of hardware."
The simulators used in the first version of Pilot Training Next, which included virtual reality headsets, Windows PCs and gaming joysticks, enabled students to learn at their own pace.
"Really the thrust of all of that is to hold quality as a constant and time as a variable…. just kind of enable students who are able to go really fast to go really fast," he said. "And the students who want to have more time, or need to have more time, then give them the time that they need to get to the level that we need them at."
New ideas
The second iteration of Pilot Training Next will look to integrate more advanced technology that can help the Air Force better train its pilots, Frahm said.
People in industry, academia and the military can submit ideas to the challenge until Oct. 12. Rapid prototyping and collaboration around the new ideas are scheduled to run from November 2018 to January 2019.
"I think that as we move forward it becomes a little bit more about technology," Frahm said. "We've done the human part. Now it turns into something about how do we extend those lessons that we've learned and make them more effective?"
The content of the training is "more or less worked out" while the methods to deliver it are "in play and are getting experimented with," he said.
One potential area of interest is improving the artificial intelligence used to create individualized training. The AI tutor used in the first iteration of the challenge "could not keep pace with student progress," according to the challenge website.
Another big area of interest is getting an automated scheduler, Frahm said. "Every flying squadron in AETC but also in the Air Force, you have people who are doing the scheduling. And a lot of that can be reduced down to a math problem."
Biometrics is another area to improve, particularly "the ability to ingest multiple biometric data streams, assess it, then change the learning environment to optimize student performance," the website says.
The challenge platform
The platform AFWERX is using to host the challenge is a way for industry, academia and the military to meet in a virtual space to "submit ideas, discuss them, provide quick feedback to each other," Frahm said.
"If we just as a military go out and try to scout for these ideas, we're kind of limited to our own personal network," he said. "And this is a way of expanding on that network, reaching into different sectors of industry than we don't normally get to reach, get to talk to."
In launching the challenge, there have already been a few lessons learned, Frahm said, like prioritizing search engine optimization to reach a wider audience. He also emphasized the importance of crafting the request in language that's simple for people to follow.
"I think it's really easy to end up crafting a message that speaks to yourself," he said. "For people who are even trying to follow what you're doing, they just don't have the same level of familiarity with your program."
Government often doesn't think about how to market its ideas, Frahm said. The key, he said, is "making sure that people can quickly and easily understand what it is you need without having to devolve into the language of requirements where you're spelling out every last little detail for people."
The team plans to go through the submitted ideas, and the comments and questions on them.
"If the community just really thinks that's a great idea, that's something that's really important to us," Frahm said. "And we'll try to deconstruct — well what is it about this idea that everybody's responding to?"
Thirteen ideas had been posted as of Sept. 21.
"We've had a great response from the community so far," Frahm said.