Big problems with new data system clogged up customs program, report says
A new portal that was supposed to help staff of the Customs-Trade Partnership Against Terrorism program actually made it harder for them to do their job, a congressional watchdog said in a new report.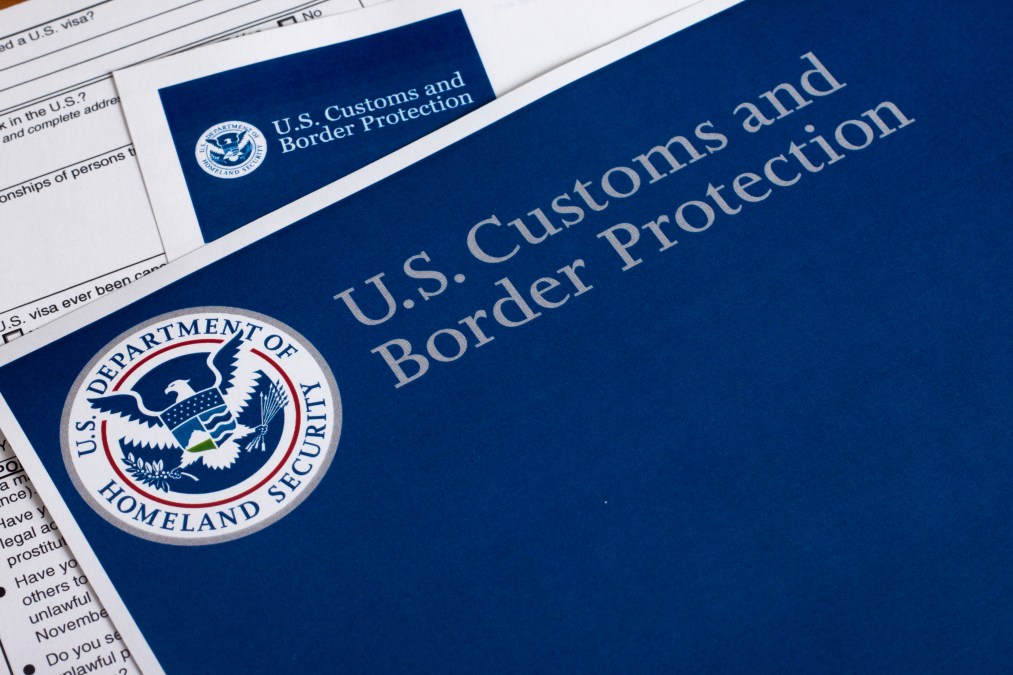 A new data management system that was supposed to streamline the Customs-Trade Partnership Against Terrorism program actually made it harder for customs officials to do their job, congressional watchdogs say in a new report.
Half of all cargo entering the country in recent years came from the program's members, officials told the Government Accountability Office in a report released Wednesday, but staff has had trouble meeting its validation responsibilities for more than a year because of problems with the new portal.
C-TPAT is designed to act as a sort of pre-check of member companies' supply chains in exchange for reduced scrutiny or expedited processing of U.S.-bound shipments. As of September 2016, it had more than 11,000 members. The GAO report does not specify the portal's contractor, but in a letter to the watchdog, the Department of Homeland Security said it brought in a newly contracted development team in September 2016.
That new team put in a development strategy and a "rigorous testing regimen to prevent flawed deployments." And since December 2016, changes have been made to the portal, DHS said.
The program had tried to migrate its data to the new portal in August 2015 to "improve functionality and facilitate communication between security specialists and C-TPAT members," but the transition to Portal 2.0 actually created more problems. After the migration, Customs and Border Protection workers had trouble accessing data about which companies were due for validation and revalidation, GAO said.
But that wasn't the only problem.
"Further, security specialists we met with told us that they had difficulty saving and submitting security validation reports to C-TPAT managers in a timely manner because of Portal 2.0 problems," the report's authors wrote. Sometimes reports had to be drafted offline, and then copied and pasted piece-by-piece into the portal, according to GAO.
And security specialists told GAO that some of the program's members had trouble seeing their report's findings "because of problems in accessing Portal 2.0." When the government says C-TPAT participants fail to meet minimum security criteria, they generally have 90 days to respond, but the problems with the portal often forced customs officials to extend that deadline.
Staff told GAO that "unclear requirements for the Portal 2.0 system and its user needs" was one of the factors that "likely contributed to inadequate system testing and continued problems." GAO noted that staff have started working to better capture system requirements and user needs, "and have incorporated more consistent end user testing."
Headquarters officials and field office directors told GAO that security validations are being done in a timely manner despite the portal's problems, "because the field offices keep records on required and completed security validations apart from data recorded in Portal 2.0."
But those field office reviews don't have standardized guidance from headquarters, which the GAO recommended the CBP commissioner develop.
Dashboard data quality lacking
While investigating for the report the watchdog also found data quality problems with the program's Dashboard, which tracks data on both member and non-member shipments, including examination, hold rates and processing times.
After analyzing the data and talking to staff, the GAO concluded "CBP staff are not able to determine the extent to which C-TPAT members are receiving benefits, such as reduced likelihood of examinations of their shipments and expedited shipment processing, compared to non-members."
And the watchdog told program officials the data the agency has published on the program conflicts with the GAO analysis.
A GAO analysis of Dashboard data "showed that C-TPAT members' shipments did not consistently experience lower examination and hold rates and processing times compared to non-members' shipments across the different modes of transportation."
The program director and staff were surprised by the results, according to GAO.
After further investigation, "the CTPAT officials stated that there appear to be errors in the data or formulas used to compute various actions that are uploaded into the Dashboard, such as shipment examinations, holds, and processing times."
Program officials told GAO they are working to finalize an action plan to fix the problems with the Dashboard data.
"It is too soon to tell, though, whether this process will fully address the accuracy and reliability issues," the GAO says. "Despite these issues, C-TPAT officials are exploring new member benefits, and industry officials we met with generally spoke positively of the C-TPAT program."
The GAO recommended the CBP commissioner "determine the specific problems that have led to questionable data contained in the Dashboard and develop an action plan, with milestones and completion dates, for correcting the data so that the C-TPAT program can produce accurate and reliable data for measuring C-TPAT member benefits."
The Department of Homeland Security, which houses CBP, agreed with the watchdog's recommendations.