Wanted: Contractor to provide government Wi-Fi network at Burning Man
Yes, that Burning Man.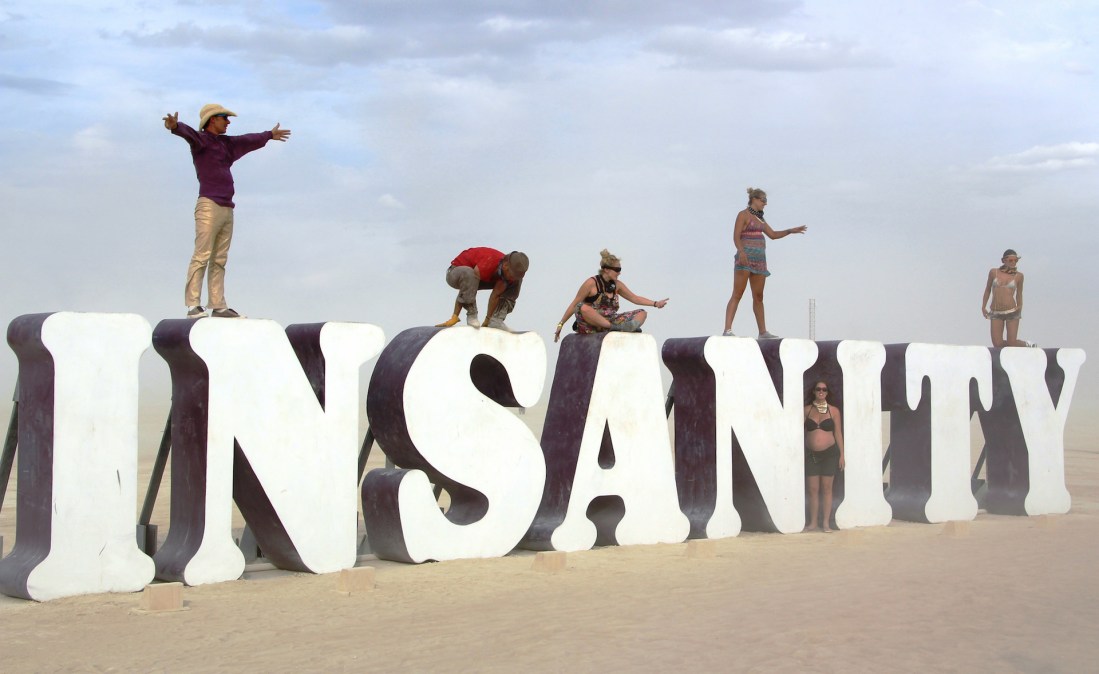 The Department of the Interior's Bureau of Land Management (BLM) is seeking a contractor to set up a "fully functional computer network" for law enforcement to use during this summer's Burning Man festival.
Yes, that Burning Man festival — the one that brings revelers from around the world to Nevada's Black Rock Desert for a "temporary community dedicated to radical self-expression and self-reliance." Before the party gets rolling, BLM convenes an Incident Command System (ICS) made up of a variety of federal and state agencies to keep everyone safe. And to accomplish this mission, BLM needs a wireless communications network.
In a request for proposals released late last week, BLM says the required network needs to be "government-only," password protected and capable of supporting at least 200 devices at once.
BLM also wants "a solution for augmented Verizon LTE cell service" over internet protocol (IP), a microwave tower, at least eight IP cameras for surveillance in and around the temporary jail, VOIP phone lines and more.
Beyond the electronics, the chosen contractor must be prepared to deal with the region's harsh elements and remote location. The contract specifies a temperature-controlled and "relatively" dust-free environment for the indoor electronics. "Weather including wind, dust and rain are common at the location," the statement of work reads, in what seems like a bit of an understatement.
The total length of the contract is 17 days — from Aug. 21 to Sept. 6. The chosen contractor will be able to start setting up on Aug 15. According to NextGov the $108,710 contract went to High Desert Internet Services in 2017.
Responses to the 2018 RFP are due by May 30.