CBP eyes including US citizens in Biometric Exit program
If implemented, the new rule would represent a marked expansion of the system as it currently exists.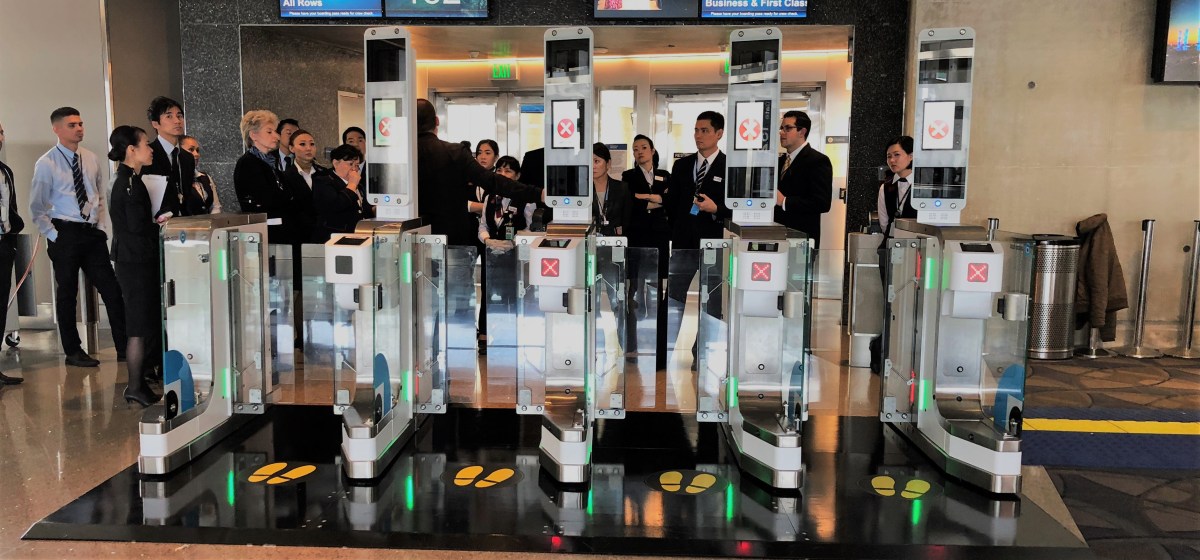 U.S. Customs and Border Protection (CBP) is considering expanding the scope of its Biometric Exit facial recognition program to include U.S. citizens. If implemented, this new rule would represent a marked expansion of the system as it currently exists.
An early indication of the Department of Homeland Security's thinking comes from a recently posted notice. "DHS is proposing to amend the regulations to provide that all travelers, including U.S. citizens, may be required to be photographed upon entry and/or departure," the notice states.
To date, U.S. citizens have been able to opt-out of inclusion in the program — signs placed near the checkpoints alert travelers to this option. Additionally, CBP says, any photos of U.S. citizens that are captured are deleted within 12 hours.
But now DHS is saying that including citizens in the pool will help the agency achieve "seamless" implementation of the system.
The rule hasn't been officially issued just yet, a CBP spokesperson told FedScoop, but it is in the "final stages of clearance." Once issued, there will be a public comment period before the agency moves forward.
It could be controversial — in June a group of House Democrats sent a letter to CBP demanding that the agency explain its authority to use facial recognition on traveling American citizens. "This is an unprecedented and unauthorized expansion of the agency's authority," the letter stated.
Biometric Exit traces its legislative mandate back to the 1996 Illegal Immigration Reform and Immigrant Responsibility Act when Congress asked for an automated identity check on departing foreign nationals. Post-9/11, Congress set up the expectation for a biometric check, and CBP kicked off a pilot in Atlanta in 2016. More recently, President Trump's Executive Order 13780 from March 2017 called for the "expedited completion" of the system.
CBP's system uses airline manifest data and government databases (including passport and visa databases) to assemble a gallery of existing photos of passengers who are expected to arrive in or depart from the U.S. The system then matches photos of passengers taken during the boarding process against this gallery, looking for a positive match.
Biometric Exit is expected to be in use at the country's 20 largest airports by 2021.