Dcode looks to spread government adoption of AI and machine learning at demo day
FedScoop caught up with Meagan Metzger, the founder of Dcode, to discuss the role of AI in government and what to expect at the upcoming Demo Day.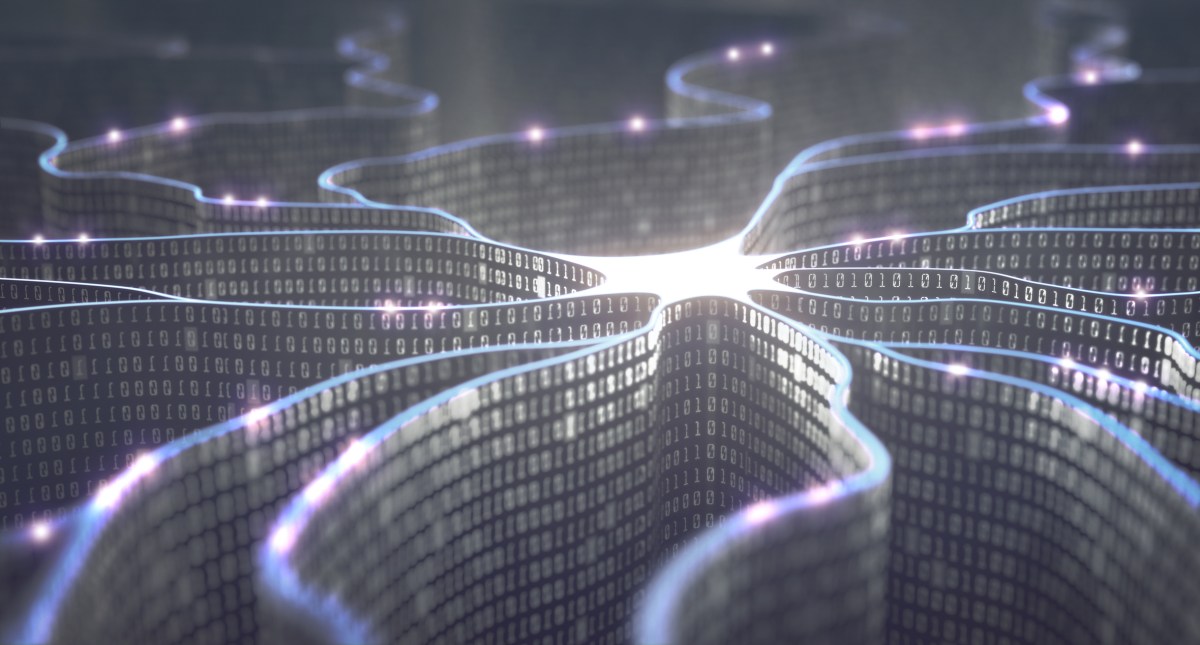 For decades, artificial intelligence has been contemplated in terms of an automated, robotic future in which humans are a forgotten part of the workforce. But in reality, AI has emerged as much more of a practical technology, augmenting and enhancing human abilities with the power of advanced computing.
Though rarely showcased, AI is already involved in the backbone of how our country runs — national security, economics, health care and other major sectors. For the government, in particular, it provides opportunities to increase efficiency, make more intelligent and consistent decisions, and deliver better services to citizens when used to its full capabilities.
Dcode, an accelerator program for emerging technology companies entering the federal market, wants to help agencies realize this potential. On July 25, Dcode will host a Demo Day for is Artificial Intelligence and Machine Learning cohort, which will showcase member companies' tech and the use cases for the federal government, and facilitate discussion with key government stakeholders.
FedScoop caught up with Meagan Metzger, the founder of Dcode, to discuss the role of AI in government and what to expect at the upcoming Demo Day. The interview has been edited for length and clarity.
FedScoop: Why are Artificial Intelligence and Machine Learning so important for the federal government right now?
Meagan Metzger: As it embraces AI and ML technologies, the federal government will save money and increase efficiency through smart automation. Many of the federal processes such as tax forms and procurement are straightforward and when automated intelligently it will save huge amounts of money and time. Beyond adding a level of sophistication to everyday workflows, AI can be used to detect fraudulent and unusual behavior from both internal and external actors, and make better predictions. Malicious actors have wreaked havoc on mission critical data all too often. AI and ML can combat these threats and keep the homeland safe.
FS: Is the government ready to adopt AI and ML?
MM: Absolutely. There are many agencies that already are and others heading in the right direction. What we think is more important to focus on are the use cases that AI and ML solutions are solving. The technologies solve a range of challenges from procurements and compliance processes to fraud, e-discovery, citizen services, redaction and other data science-related problems. AI and ML happen to be the technology behind it that can provide even better solutions than what is available today. Either way, AI and ML will become the center of many technologies moving forward, whether the government decides to embrace it or not.
FS: What can we look forward to at Demo Day on July 25?
MM: Demo Day is an exciting event and an opportunity for government officials to see some incredible technologies and learn about the art of the possible. We have been working with this cohort of companies for three months, preparing them for the federal market and honing their proofs of concept. Demo Day is a chance for these companies to show what they can do to both industry partners and federal government representatives. Beyond the demos, we have insightful conversations with federal agencies to demonstrate how they are effectively implementing AI today. These briefings offer lessons learned from their experiences as they adopt emerging technologies.
And don't worry, we'll keep everyone well caffeinated and fed as well!
FS: How is Dcode working to overcome some of the barriers faced by emerging technology companies in the AI & ML space?
MM: More often than not, the challenge of adoption comes from a communication barrier between the federal government and the private sector. Federal agencies don't always understand the possibilities that these technologies bring to their operations or how to successfully get to them, and private companies are daunted by the vastness of the public sector. Bringing everyone to the table for an event like Demo Day gives both sides an opportunity to have meaningful discussions to overcome these challenges. Beyond that, we have worked with these companies over the past three months on critical pieces of working with government, from procurement and compliance to marketing, partnerships and more.
We also teamed with Amazon Web Services for this program to serve as a force multiplier for these technologies. By the time companies reach Demo Day, they are ready to rock and roll in the government market.
FS: Who should attend Demo Day?
MM: We welcome anyone with an interest in artificial intelligence and machine learning and their applications in the public sector. We welcome government leaders who are looking to incorporate AI and ML into their agencies for any use case, including fraud detection, process automation, e-discovery and automated redaction.
From the private sector, we encourage primes and partners that are looking to take emerging tech into government and those looking to learn more about how other agencies are doing it successfully. The event is free for federal employees and is considered a widely attended event, so all are welcome. People can register online to join us.