Homeland Security reveals new body-worn camera policy
The policy was formalized in response to an executive order, signed last year, which aimed to boost public trust in law enforcement.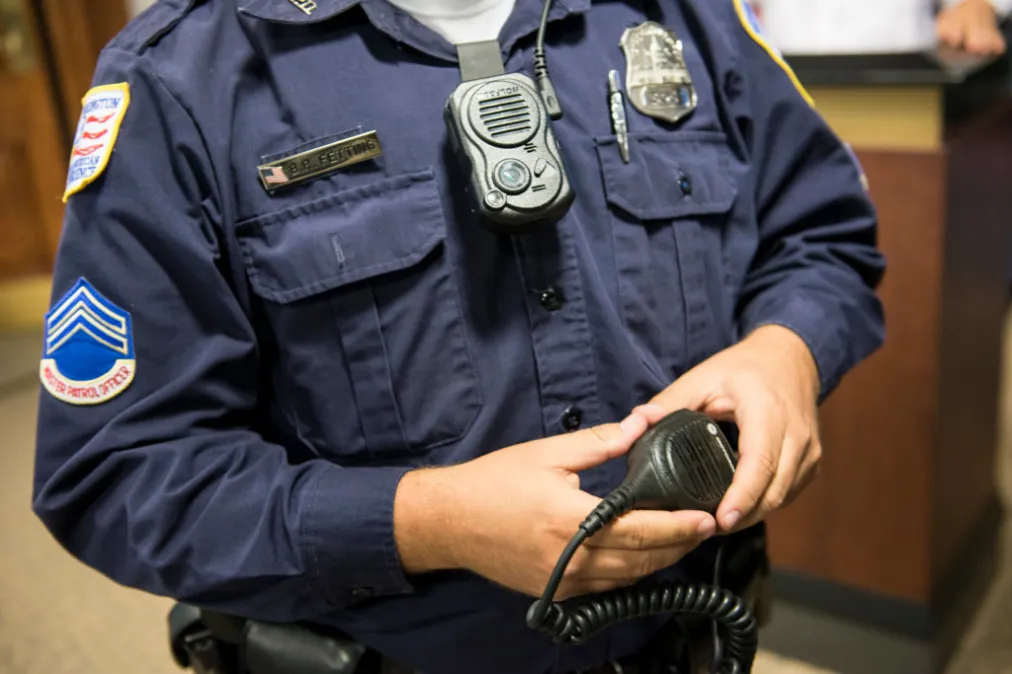 The Department of Homeland Security announced on Tuesday a new policy that outlines when its law enforcement officers and agents should — and should not — use body-worn cameras.
The policy was formalized in response to an executive order, signed last year, which aimed to boost public trust in law enforcement. Among a litany of other stipulations, the executive order instructed federal law enforcement agencies to align their body-worn camera guidance with Department of Justice policy established for the technology back in 2021. Tuesday's announcement also comes as DHS agencies continue to pilot body-worn cameras and distribute them to officers.
"Our ability to secure the homeland rests on public trust, which is built through accountability, transparency, and effectiveness in our law enforcement practices," said Sec. Alejandro Mayorkas in a statement on Tuesday. "Requiring the use of body-worn cameras by our law enforcement officers and agents is another important step DHS is making to bring our law enforcement workforce to the forefront of innovation, and to further build public trust and confidence in the thousands of dedicated and professional law enforcement officers at DHS."
In a letter sent to agency leaders on Monday, the DHS Secretary said law enforcement officers should be using body-worn cameras when they're on patrol, conducting pre-planned arrests, and executing search and seizure warrants, among other circumstances. Law enforcement officers are also responsible for informing people who are being recorded and uploading data collected by body-worn cameras at the end of their shifts.
Critically, DHS officers are not supposed to use body-worn cameras exclusively for the purpose of recording people exercising their First Amendment rights, conducting personnel investigations or employee performance assessments, or tracking people based on protected characteristics, like gender, religion, or race. Unless a DHS officer is using a body-worn camera for a purpose that's outlined by the new policy, they're not supposed to use the technology during courtroom proceedings, or inside medical facilities and other locations "where there is a reasonable expectation of privacy."
The new policy only establishes a baseline for DHS agencies, which now have six months to issue body-worn camera policies that "meet or exceed" the requirements established for the entire department. While some of these agencies already have body-worn cameras — Customs and Border Protection has distributed more than 7,000 — others are still waiting on funding to buy the technology.
Notably, the DHS policy appears to be months late. The executive order signed last May instructed federal law enforcement agencies to establish body-worn camera policies within "no later than 90 days." The Federal Bureau of Investigations and the US Marshals Service, for example, both released their own policies for the technology last summer.
A DHS official said: "DHS coordinates all law enforcement-related policies through its ten law enforcement agencies and offices, which represent the Department's 80,000 law enforcement officers." They added: "For all operational policies, DHS runs a thorough policy development process to ensure effective coordination with all impacted entities within the Department."
Editor's note, 5/24/23: This story was updated to include comment from a DHS official.