DevOpsSec…procurement? DHS's Soraya Correa says acquisition should be baked into agile development
DHS's Soraya Correa said she thinks acquisition officials should be cut in on the agile discussion.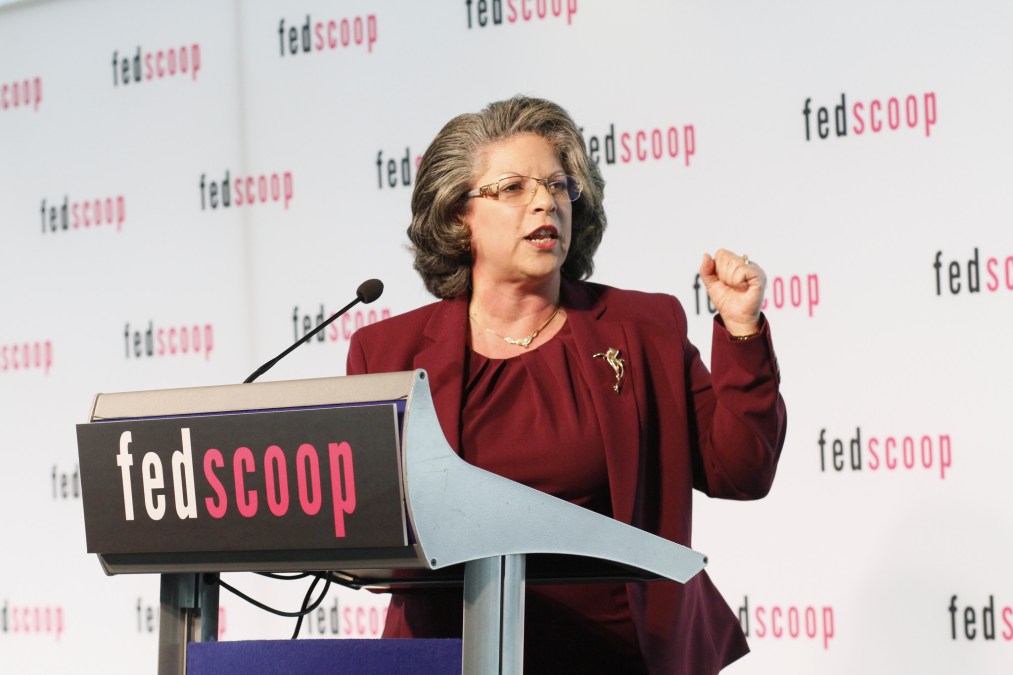 Agile development has emerged as the gospel of more efficient federal business, preaching collaboration across IT development, operations and security.
Now officials want acquisition to be added to that mix.
Department of Homeland Security Chief Procurement Officer Soraya Correa said her agency is trying to change its culture around IT acquisition by folding procurement teams into discussions about the systems they will be writing proposals for.
"Heretofore, we've always had the contracting folks sitting off here in the corner and somebody tosses them a procurement request that may or may not have good requirements and it's [get it to them] next week," she said at an AFFIRM luncheon Tuesday.
"At DHS, we are actually bringing procurement to the table at the requirements phase," Correa said. "It's not happening everywhere and you are not going to change culture overnight, but the conversation is changing."
The benefit, she added, is that acquisition officials can aid in crafting a better strategy for the components requesting the procurement if they know from the beginning what the need is.
"I'm going to understand when you need it, why you need it, how you need it, how you want to order it and I am going to be building that strategy as you are defining that requirement," she said.
That includes talking to industry earlier as well, which Correa said her office is doing through a litany of strategies, from reverse industry days — where private sector partners come in to educate acquisition staff on their business processes to help improve collaboration — to planned events to encourage networking with program management officials.
DHS is also examining releasing what Correa called "problem statement", which aren't official solicitations, but rather draft statements of work periodically issued by procurement officials to provide industry with more opportunity to interact and decide whether an acquisition is right for them.
"What I can do is get information out to you, get that feedback and then we can decide when we need to have one-on-ones," she said. "First of all, you guys self-select yourselves out. You start looking at what we are trying to do and say, 'Not my area, don't want to play.'"
The goal, she said, was to encourage more faith and cooperation between public and private sectors to smooth the procurement process and avoid contract protests in an environment where budgets are continuing to narrow.
"Hopefully, along the way, you are developing trust, a confidence in what we are telling you and what we are doing that will, hopefully, ultimately lead us to a better outcome in the end," she said.