Department of Energy puts AI to biomedical use
The agency started a public-private partnership with Weill Family Foundation seeking breakthroughs addressing neurological disorders like traumatic brain injuries using supercomputing.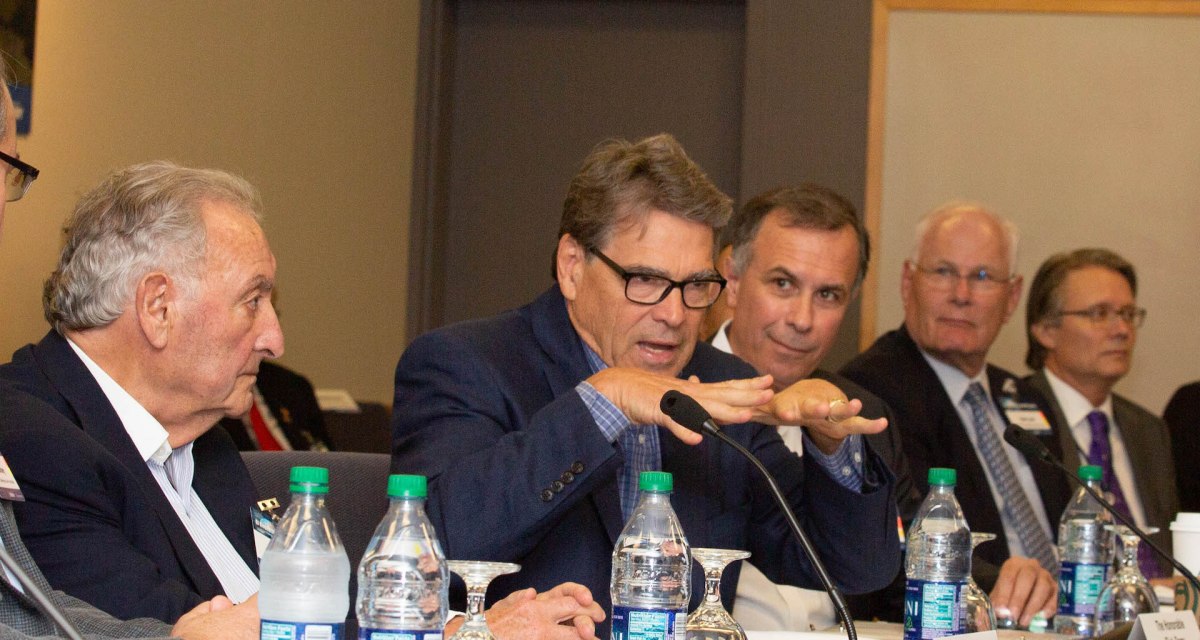 The Department of Energy wants to lend its world-class artificial intelligence technology for private sector biomedical and public health research to develop better treatments for brain diseases and disorders.
Secretary of Energy Rick Perry and Weill Family Foundation founder Sandy Weill signed a memorandum of understanding this week establishing a public-private partnership seeking supercomputing breakthroughs addressing neurological disorders like traumatic brain injuries.
Research could range from better understanding brain function to finding new ways to treat, prevent and repair damage done by brain diseases.
"By signing this MOU, we're collaborating at the critical nexus of leading-edge technology, our own national labs, world class capabilities at [University of California, San Francisco] — the research excellence and health care expertise that's there," Perry said. "I know [University of California, Berkeley is going to be involved with this as well, and there's just this vast potential of philanthropy from the private sector."
DOE plans to build the first of three next generation, exascale computers — $600-million El Capitan — at Lawrence Livermore National Laboratory in California by 2022. Nearby, UCSF is home to the Weill Institute for Neurosciences.
Together DOE and WFF will work to first identify focus areas where they can simultaneously accelerate progress on AI and neuroscience, analyzing shared datasets and others to create a new generation of tools.
DOE; WFF and interested third parties in academia, industry, philanthropy, and government can all coordinate to study additional, related subjects of mutual interest, per the agreement.
"This is where we should have more public-private partnerships," Weill said. "We should think about the companies — both new ones and established ones — that would be great partners with what we're doing, as well as the smartest, brightest people."
DOE and WFF agreed any funding decisions concerning research will be made separately, and either party can terminate the MOU at any time.
If any intellectual property comes out of the partnership, mutually acceptable written agreements will be drawn up dictating ownership.
"DOE's scientific and technological innovation mission in particular includes the development and deployment of technologies to support economic prosperity, including the application of technologies it develops in areas outside of the energy sphere, such as those benefiting public health and medicine," reads the MOU. "To this end, DOE's role is focused on applying artificial intelligence research capabilities and techniques to support innovative learning from ever larger and more complex data."